A Model of Success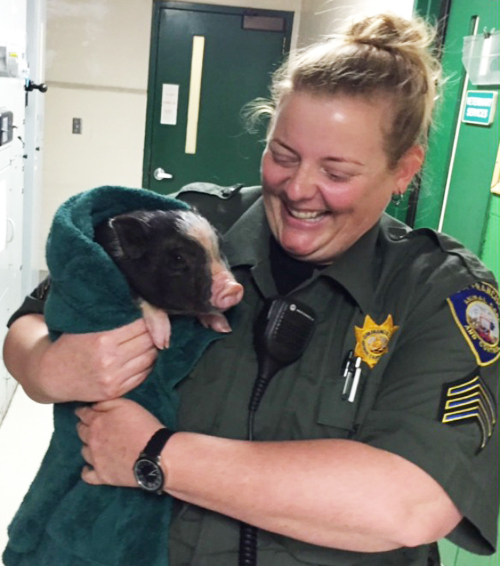 Since its inception in 1989, SFACC has become one of the leading open-door shelters in the country. We differ from limited-admission shelters because we accept every single animal that comes to us, including pets, companion animals, farm animals, exotic animals, and native wildlife, no matter its species, medical condition, or behavior.
Because we do not turn any animal away, we may have to euthanize an animal that requires more medical intervention than we can provide, or when an animal has unmanageable behavior that presents a safety concern to adopters or the community. Limited-admission shelters also euthanize animals that become unadoptable for medical or behavioral reasons.
Our high live-release rate of 90 percent, based on the number of animals entering and leaving the shelter alive, is significantly higher than the 35 percent national average. This success is due to the devoted staff and volunteers of SFACC, and to ongoing partnerships with regional rescue groups that are supported by individual donations from people like you.
We base our code of ethics on honesty, respect, responsibility, fairness and equity, caring, compassion, reverence for life, and citizenship. SFACC's statistics exemplify our success and are a testament to how far we have come.
Fiscal years
'89 – '90 /'17 – '18
Intake
cats: 9,247/ 2,859
dogs: 3,942/ 2,706
Euthanized
cats: 6,453/ 302
dogs: 1,619 /291
Financial Reports
The Friends of SFACC board is proud of the way we manage and safeguard the generous contributions from individual donors, corporations, and other organizations.
For inquiries, please email info@friendsofsfacc.org.