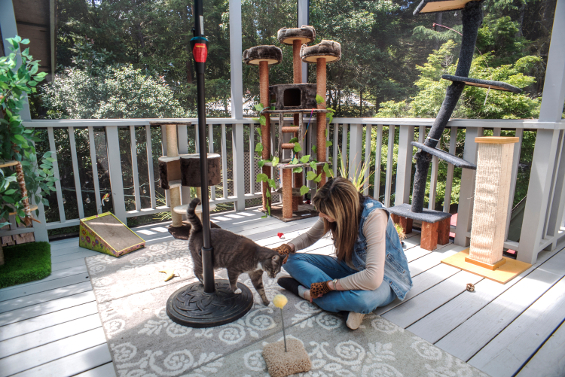 The success of San Francisco Animal Care and Control depends on a network of rescue organizations in the bay area and beyond to take in animals that need more care and training than SFACC is able to provide, for a variety of reasons. For an available animal that has been at the shelter a while, a new group might offer more adoption exposure. Some animals don't pass their behavior or medical evaluations, and a rescue group might take them in and provide the extra care needed. A goal of SFACC is to move as many animals out of the shelter environment and into homes─or in the case of wildlife, released─as quickly as possible. The partner organizations help achieve that goal.
Rescue Partner Grants
Each year, Friends awards local animal rescue groups with small grants to help them rescue all species of animals from SFACC. The Rescue Partner grants also keep the Bay Area rescue community engaged with our shelter and include our animals in their own network, adding a potential adopter base. 
In 2021, the following organizations received microgrants from Friends of SFACC:
Copper's Dream
Dog Zone
Every Pet's Dream Rescue
Give Me Shelter Cat Rescue
Grateful Dogs
JNW Reptiles
Mickaboo Birds
Muttville
NorCal Bully Breed
Ohlone Humane Society
One Living Sanctuary Rescue
Palomacy
Pure Breds Plus
Ratical Rodent
Save A Bunny
Saving Grace Rescue
Snap Cats 
Sonoma Reptile
Sweet Farm
The Heart of Rescue (THOR)
Town Cats Rescue
Toy Dog
Underdog Animal Rescue
WildCare Solutions
YGGDRASIL Urban
The Rescue Partner Grant Program is one of many programs funded by the Friends of SFACC.
Featured Rescue Partner: Palomacy.