Congratulations to all the animals adopted in January!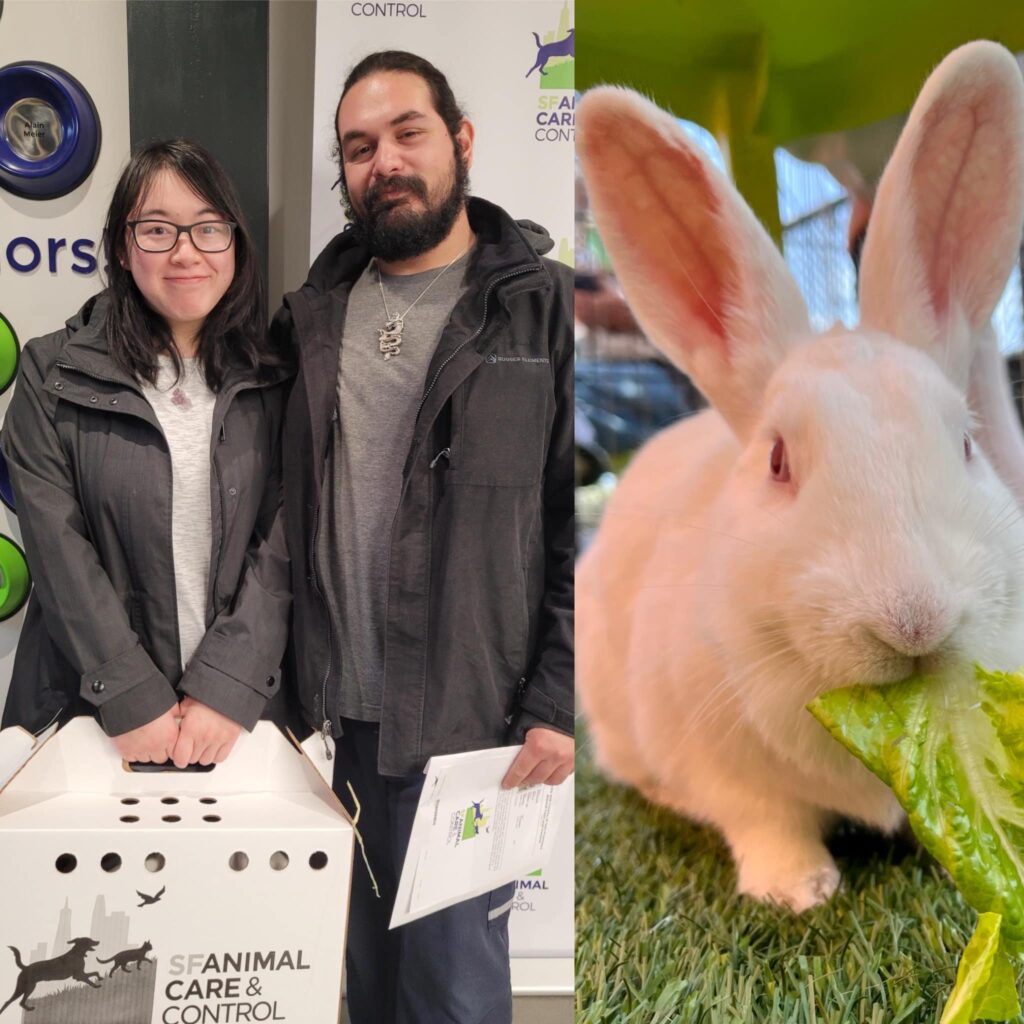 Woo hoo! After almost 10 months of waiting, Spearow has been adopted. Just in time for the Year of the Rabbit!
Floppy-eared sweetie Emma found her forever family! She has a brother named Rufus.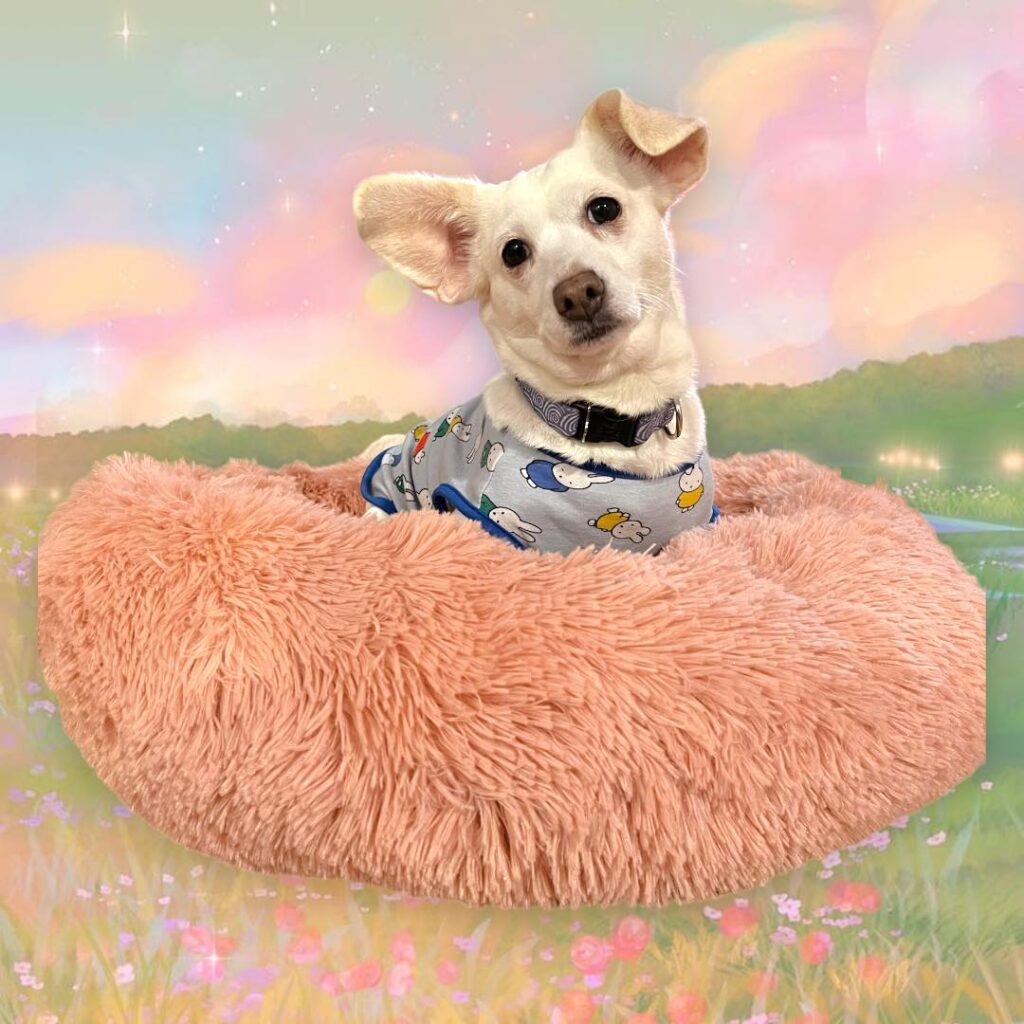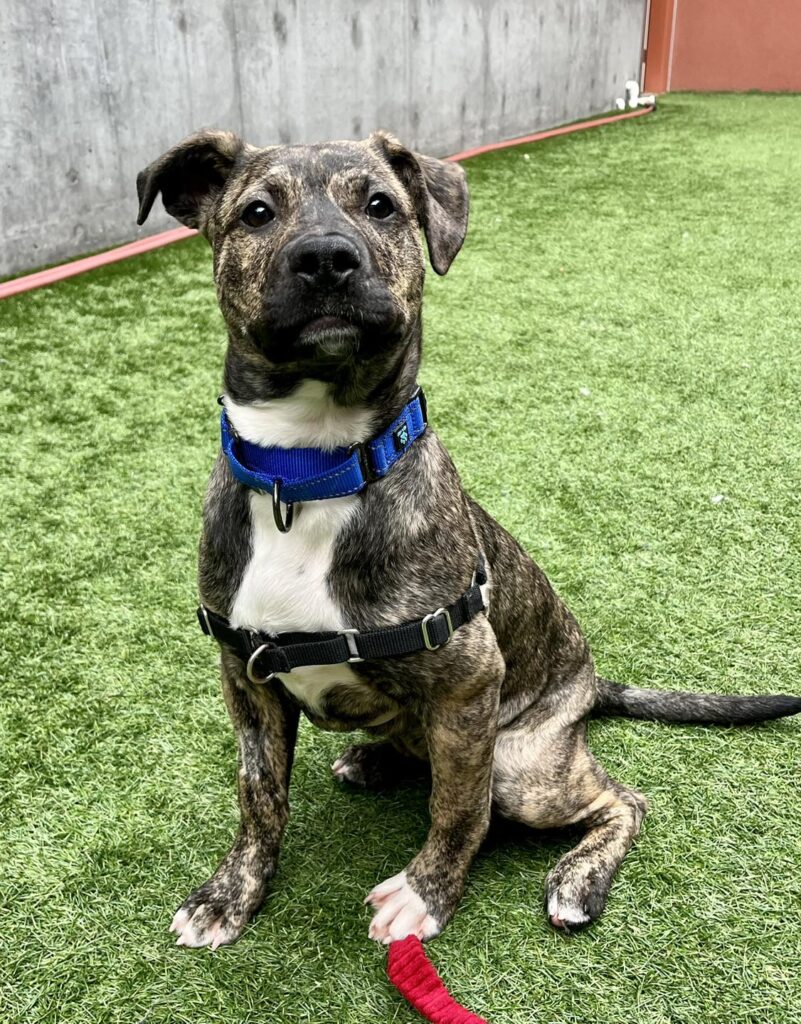 Junior house panther Pudding has gone home.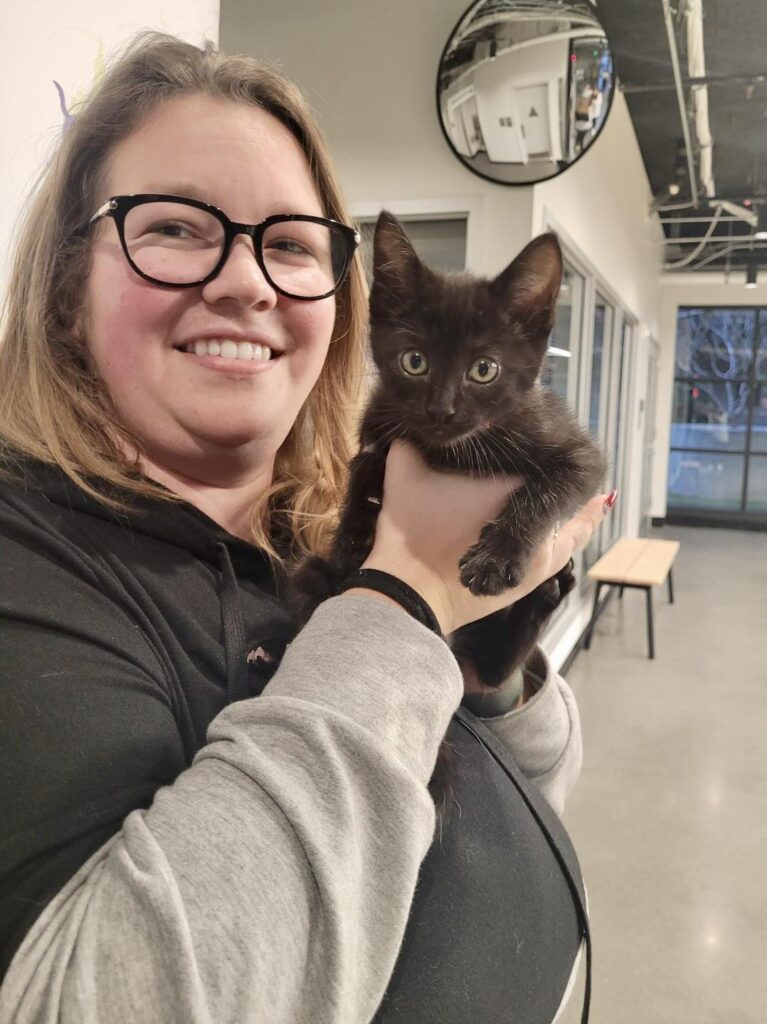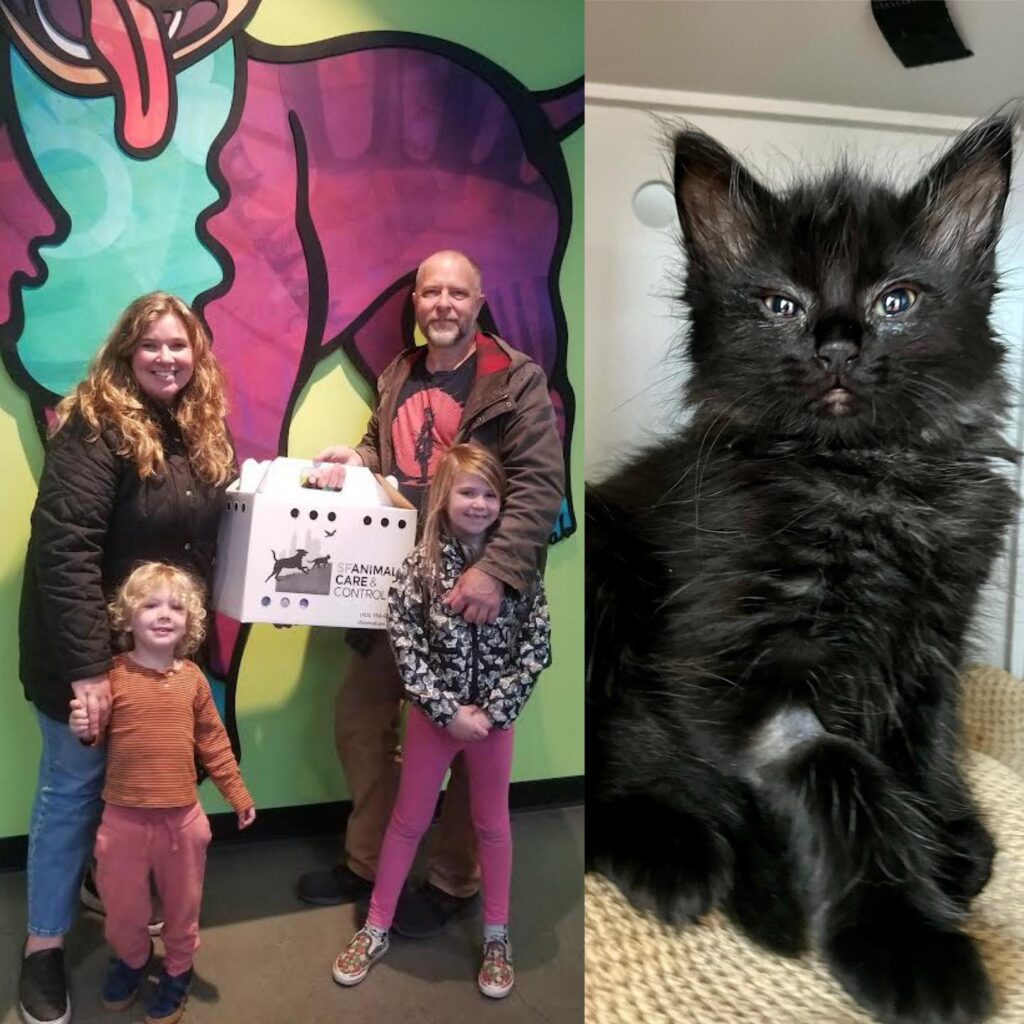 Crumpet is one cute kitten and her new family is super cute too.
Adoption update: "Wanted to send an email about the kitten I was so blessed to have been able to adopt on September 7th. His given name was Felix but I chose to name him Fish!! He has warmed up wonderfully and I'm very proud to be his mom! Still not entirely sure how old he is but he was said to be about 5 months when I adopted him!! He still has lots of kitten mannerisms but he has grown and blossomed so much. He's become quite the picky and spoiled type but he deserves it, thank you for connecting me to him and allowing me to adopt him into my little family."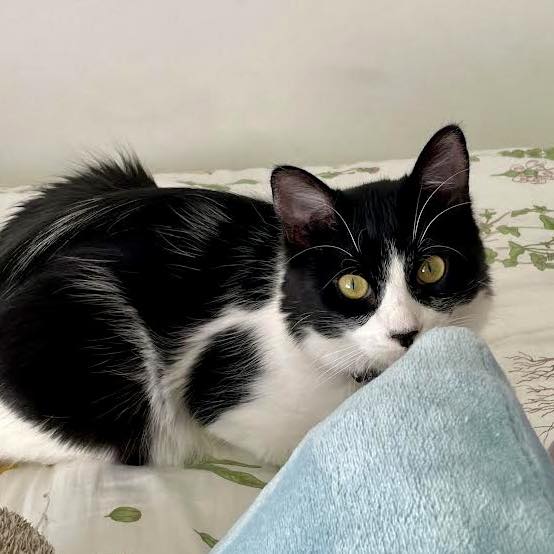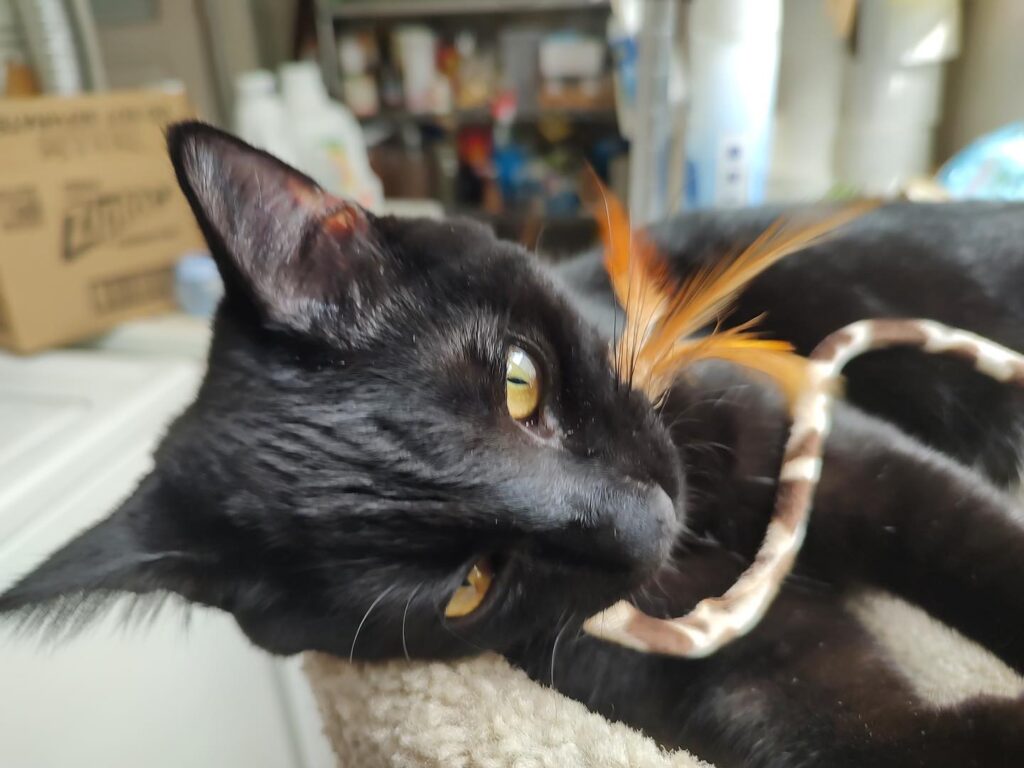 Adoption update: "I wanted to thank you for allowing me to adopt Atticus (now Foley) in August of last year. He is a sweet, rambunctious guy who loves naps, playing, and video bombing Zoom calls. He's grown a bit, and has become quite the fierce house panther. Many a cat toy has met its end in his claws. But being a well-rounded gentleman, he is also a champion snuggler. I'm so appreciative of the great care received while at Animal Care and Control and the amazing staff and volunteers who helped him find his forever home. I wish you all the best in this holiday season and the year to come."
Sweet puppy Pluto has gone home!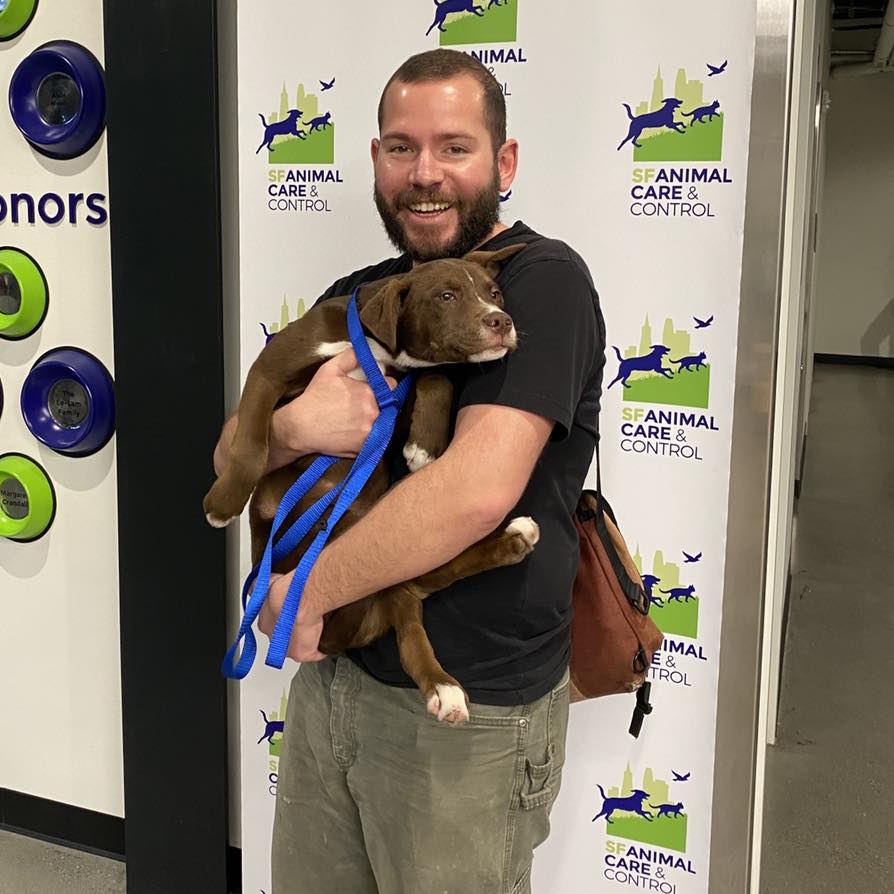 Thank you to big bun Alex the Great and his person for the donation of veggies for our buns and guinea pigs! They'll be snacking very happily!
Double adoption update: Essex (was Milky Way) was adopted in December and she's settled right in with her new family, including her new sister, 15yo SFACC alumni Freckles. "Essex is doing great! Freckles is very patient with Essex and they are a crack up for sure."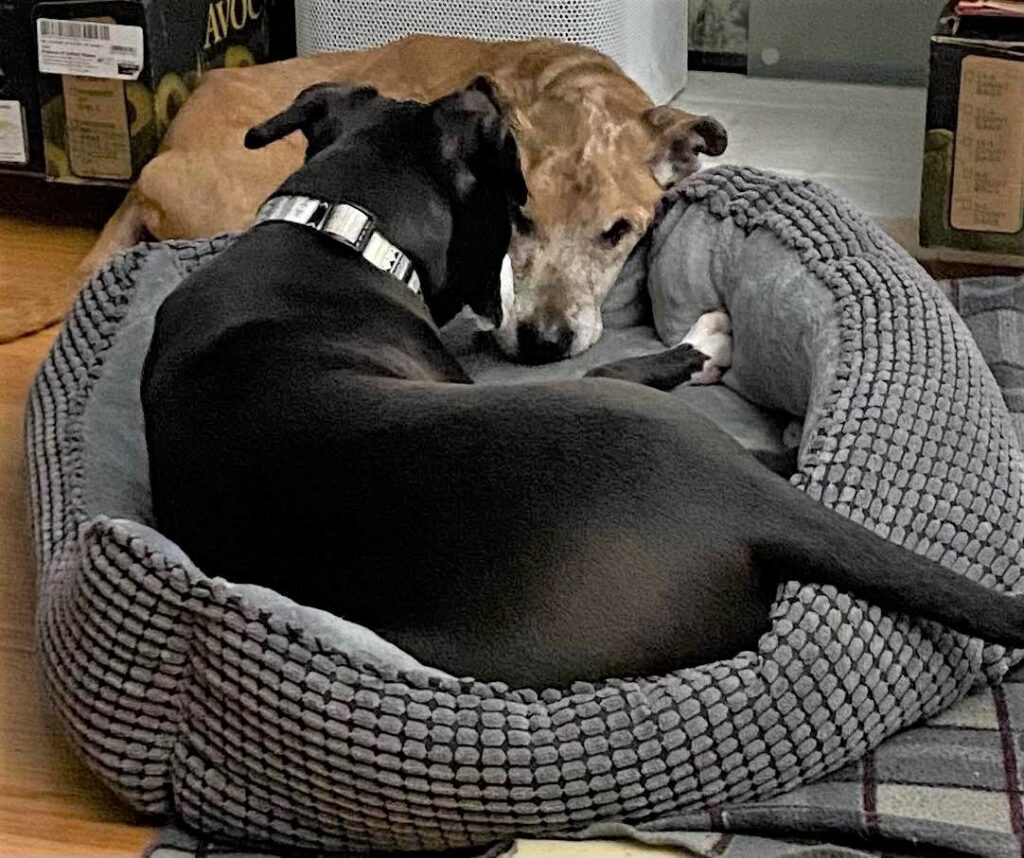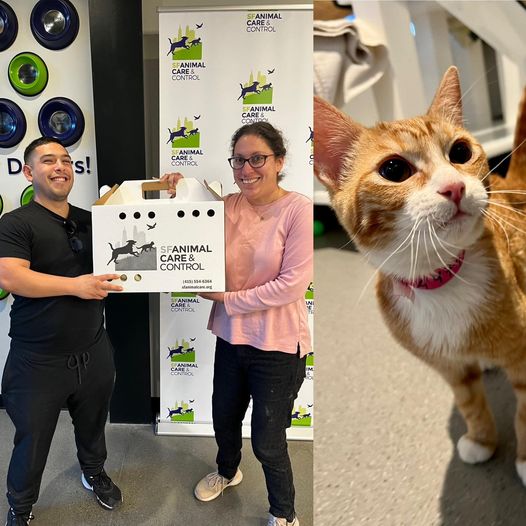 Teen kitten girl Shangri-La went home today!
Floofy tailed ginger boy Ralph has been adopted.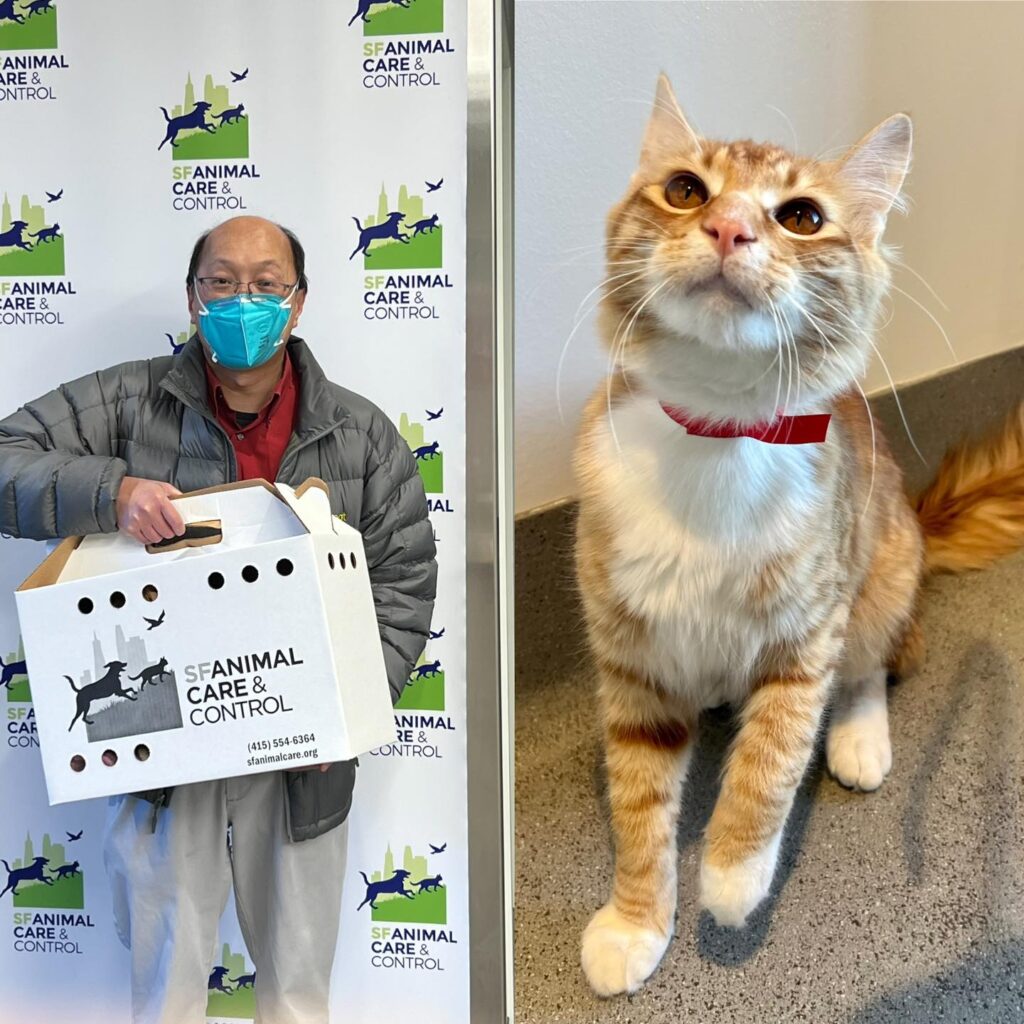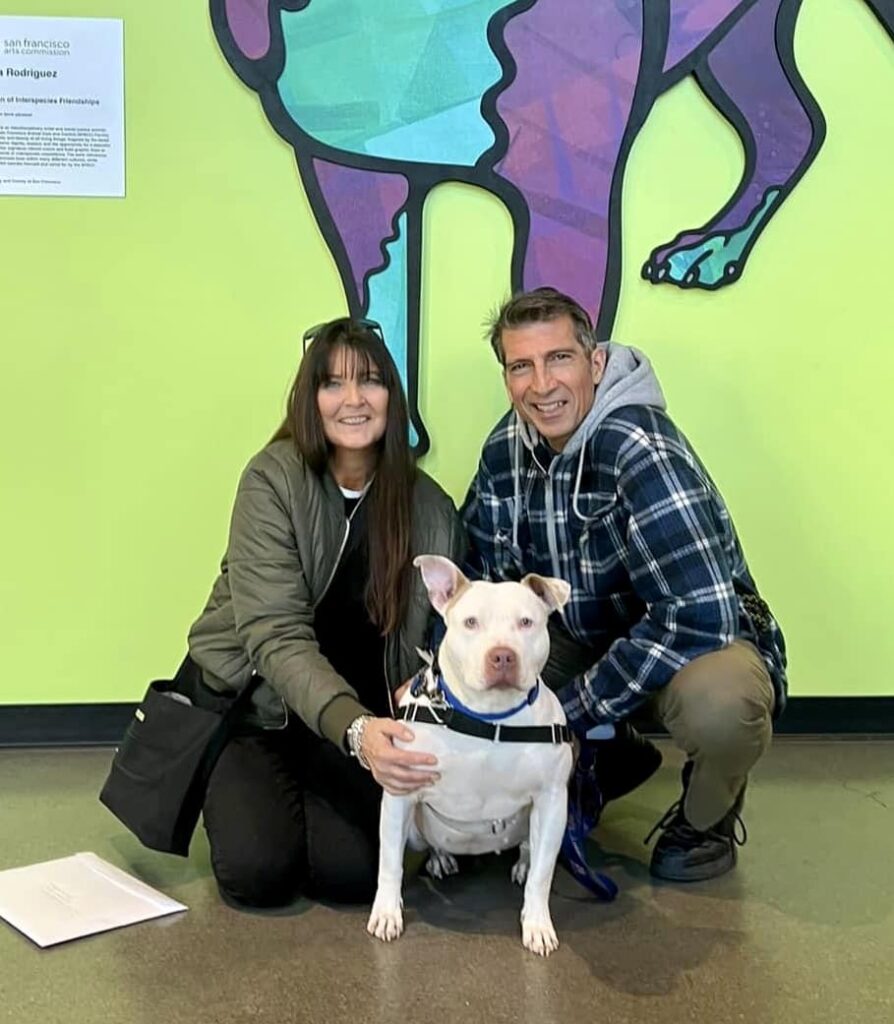 Miss Sandra Dee has left the building with her new family. She waited patiently at SFACC for more than four months to find her people. We couldn't be happier for her!
Teen kitten cutie Calypso has gone home.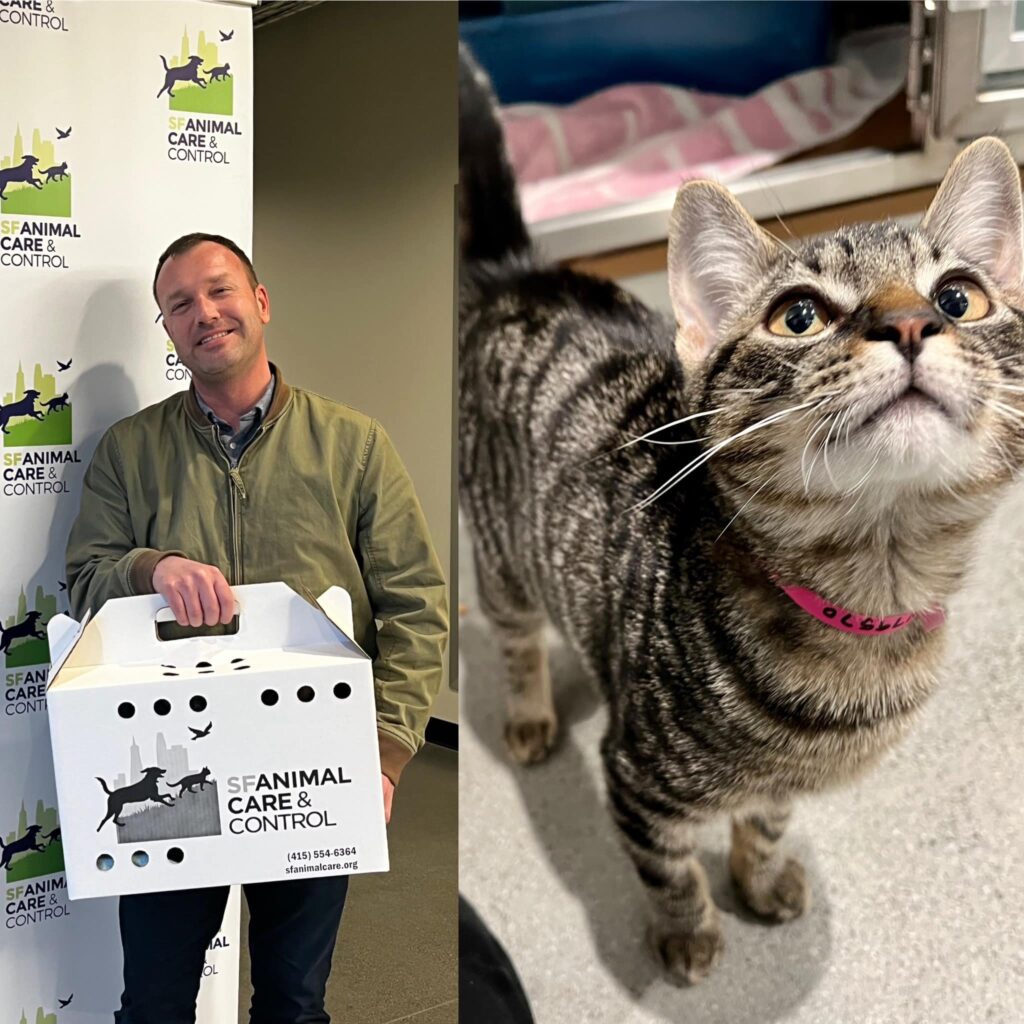 Adoption Update: "Bodhi (formerly Harrison) during his first trip to the snow. We adopted him in early November from you. He loved the snow (after a few hours) and absolutely loved the fire. We love him SO much!!!!"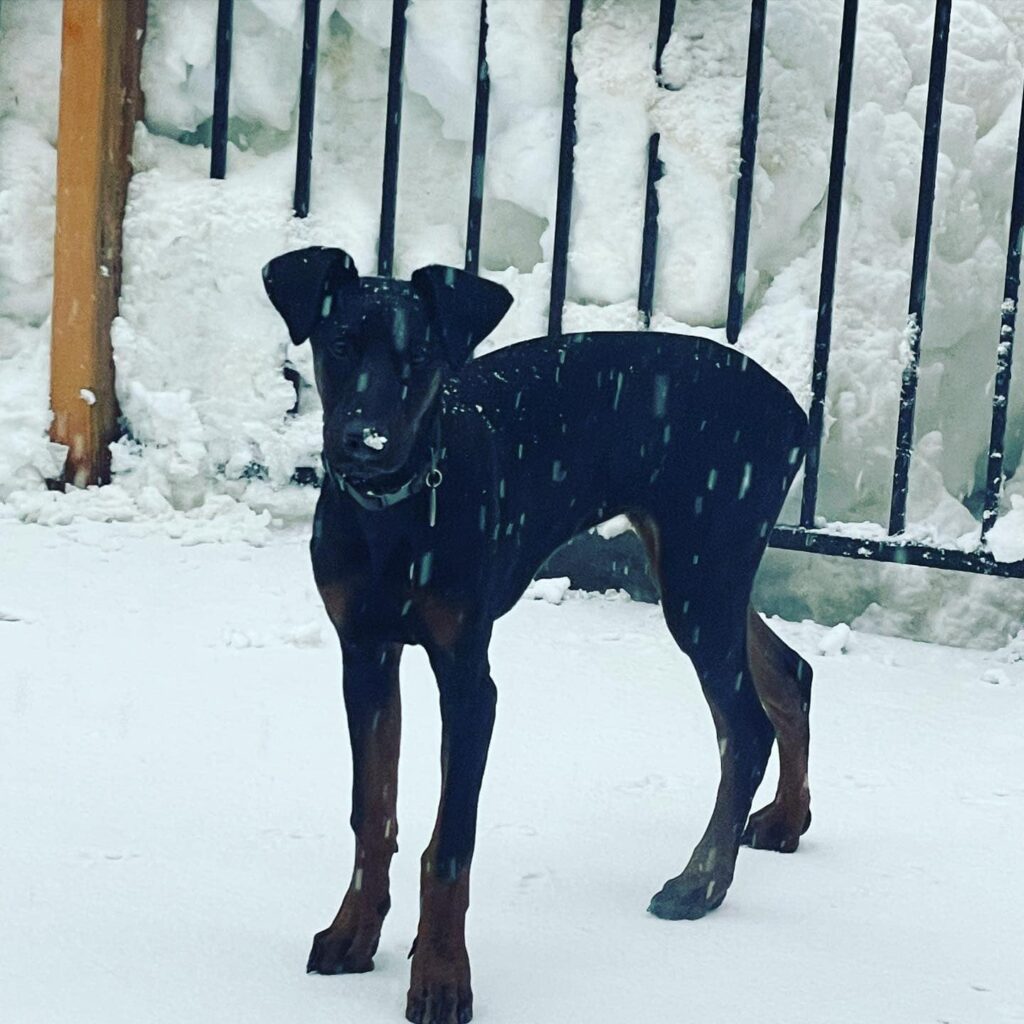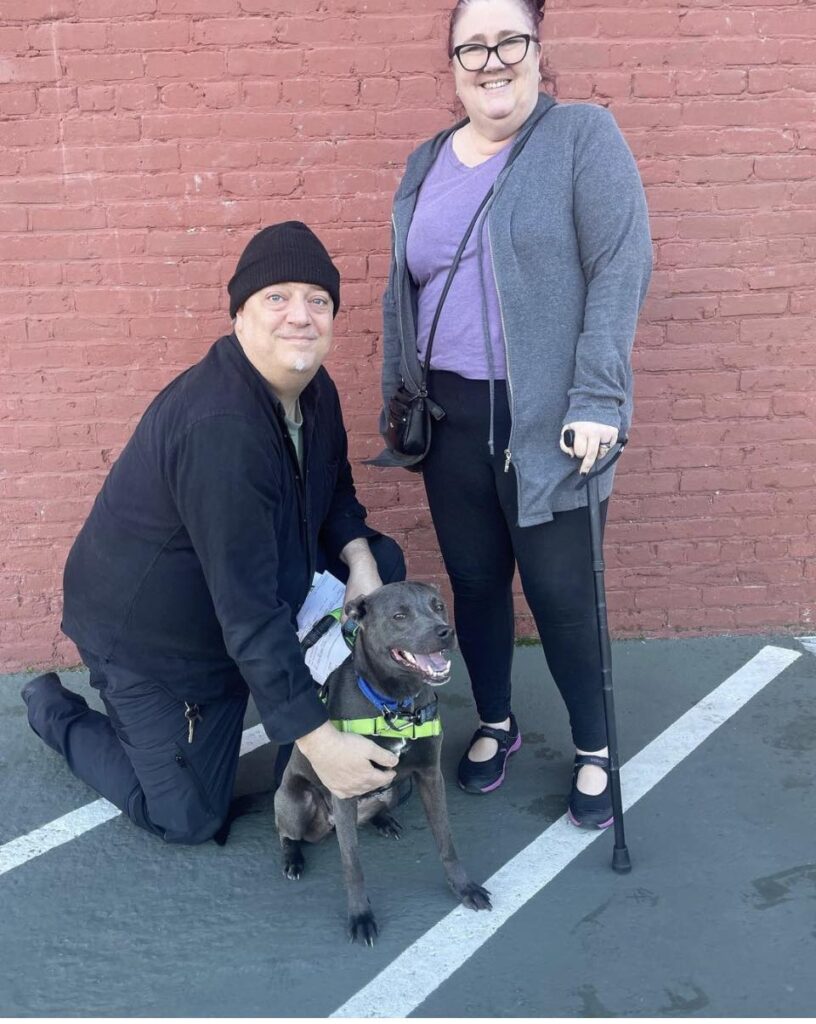 Happy tails Sterling! She's off to her forever home with a big couch and a kitty sibling!