In June, SFACC had 101 virtual adoptions and 250 animals were transferred to partners–rescues and other shelters. Here are some adoption highlights and updates.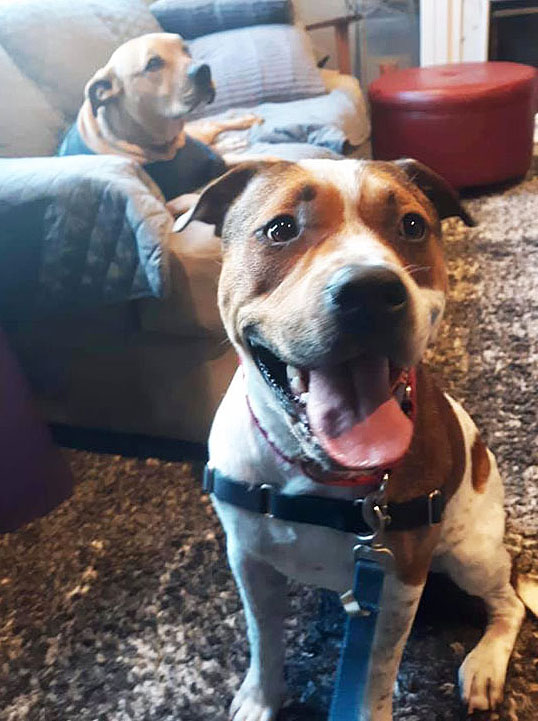 Sweet boy Scrappy has been adopted! He's got a big forever family, including canine sister Billie, who was adopted from SFACC in 2018.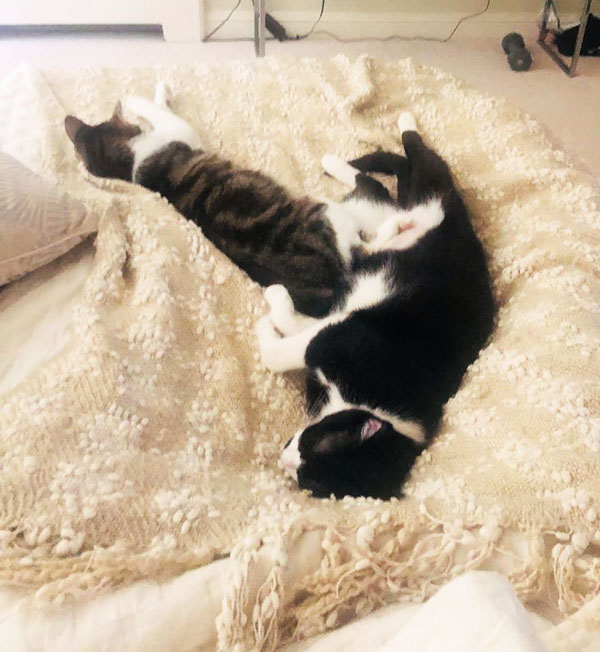 Bonded pair update: Meo Meo and Miu Miu! "We adopted this bonded pair back in February and I wanted to let you know how happy and healthy they are together in their new home! Thanks for the joy they bring!"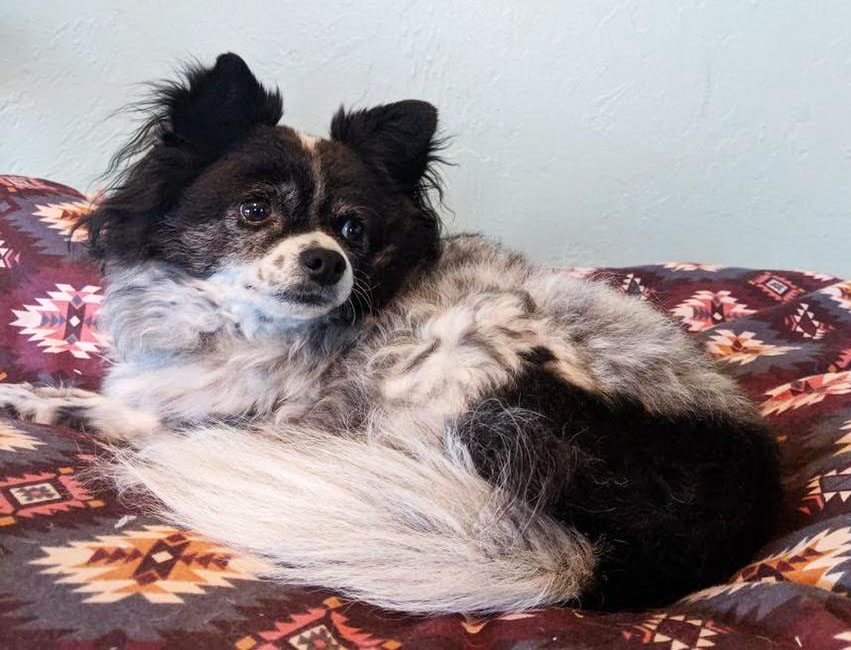 "This is Shaunday (it's a nickname that means 'Little' in Kiowa). You may remember him as Steve McQueen. He has been with us for five years, and we are so thankful to you guys for giving this scared little dental disaster a new shot at life. He is a senior now at 11 (not that you could tell beyond the very slightest cloudiness in his eyes), living in Oklahoma City with his own backyard and a big sister and an endless parade of foster siblings that he rules over from the back of the sofa. He is safe and loved forever."
"Here is Trey (formerly Geneva), 4 yrs old on June 15. She came to my house at 3 months old from SFACC. All kitty fun all the time. Fetches. Ruins chairs. Best cat ever."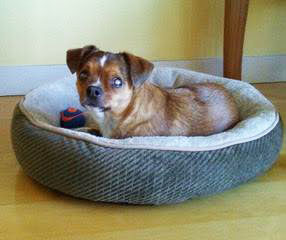 "This is Tory. We adopted her in 2013. Our little blind chi/pug. She can't wait for the day she can start visiting her favorite SFACC staff!"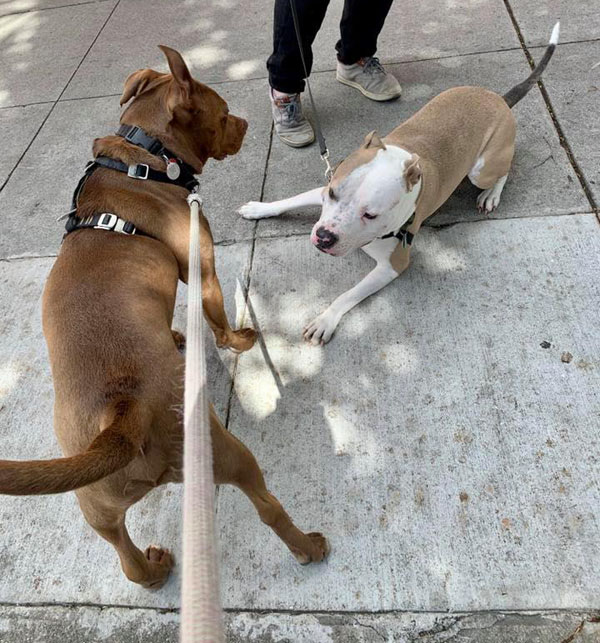 Two ACC alumni, both May 2019 grads, meet on the streets! Chuy (Malcolm) and Theo (Joaquin) had a surprise meetup. After a brief hello they got down to some fun sidewalk playtime!
A guinea pig happy tails update with extreme cuteness! Guinness was adopted back in April and just had his first birthday party with his brother Niko. What a great pair they make!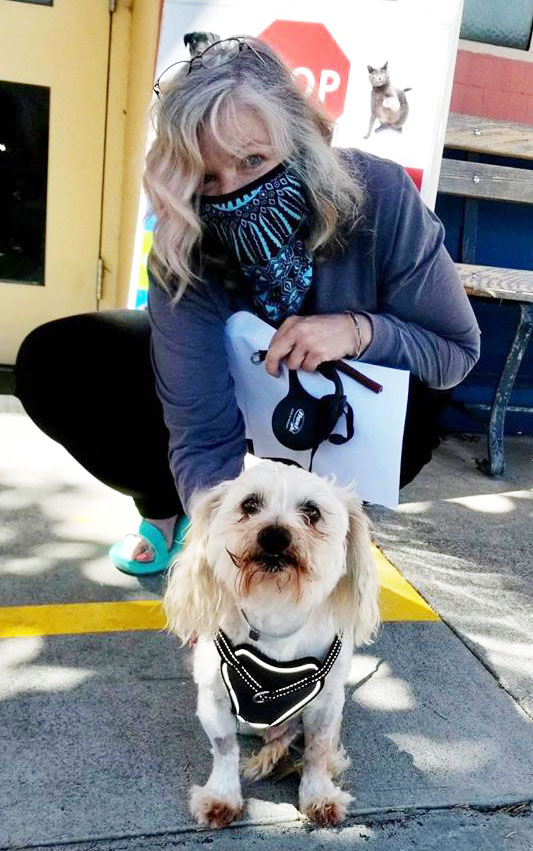 Hooray! Cutie pie Mr Buttercup is headed home with his new mom.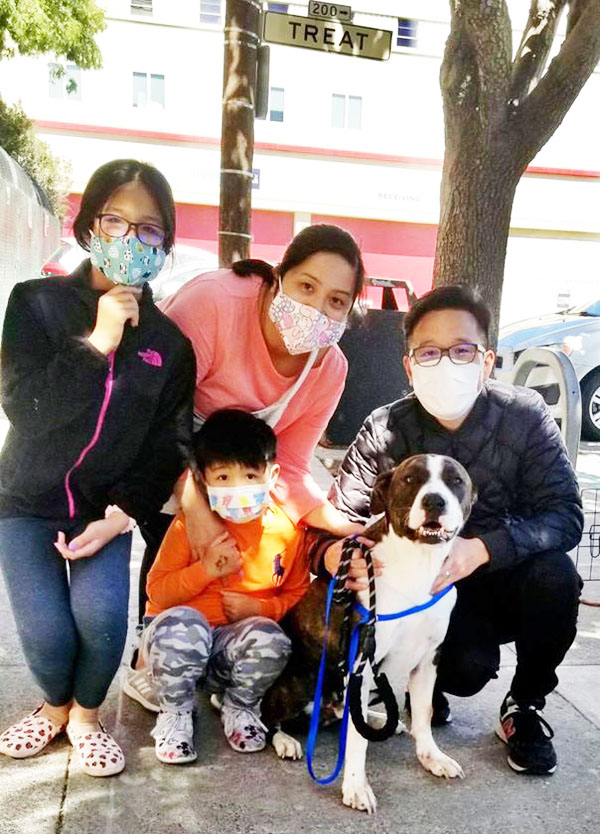 Good boy Kimchi has gone home with his new family! Happy tails sweet boy.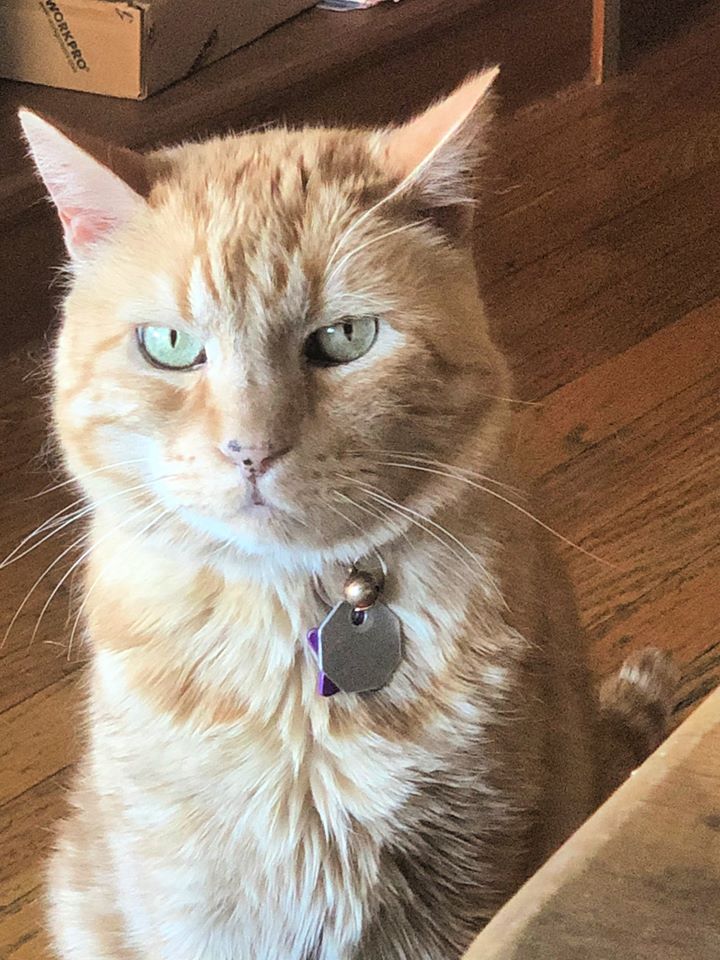 Update about ginger gem Sprinkle! "I adopted this 6-year-old sweetie a little a year ago. He is the nicest chillest cat who tolerates his grumpy older sister with grace. He loves telling me about his day and getting in a good snuggle. But generally, he's a low key independent little guy. He came with the name Sprinkle and I couldn't change it because it suits him. I'm lucky to have this ginger boy in my life. Thanks ACC!"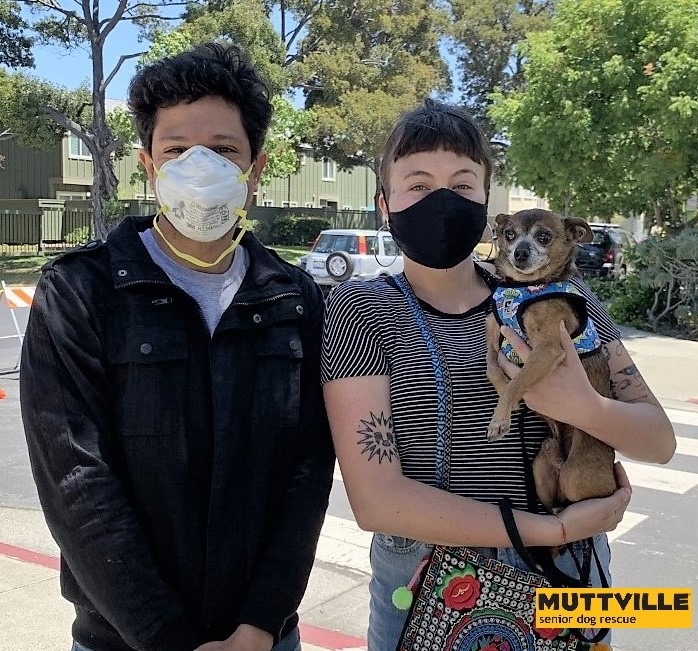 Jones (ACC grad) went to his forever home with Michelle and Guido through adoption partner Muttville and we couldn't be happier for him! We know he'll be the perfect first dog for them and they're all looking forward to going on weekend adventures together!
"Just wanted to take a minute to say thanks. I worked with NASRN (National Anatolian Shepherd Rescue Network) to foster "Hunter" now Bubba one year ago tomorrow. He fell in love with our same age Anatolian mix girl. …He was said to be Anatolian/Pyrenees… He grew more and was a handful at first but I knew he had a good heart. We kept working with him and now he is an AWESOME MAGNIFICENT dog. Thanks SO MUCH for doing what you all do!!!!!!!!!!!!!!!!!"