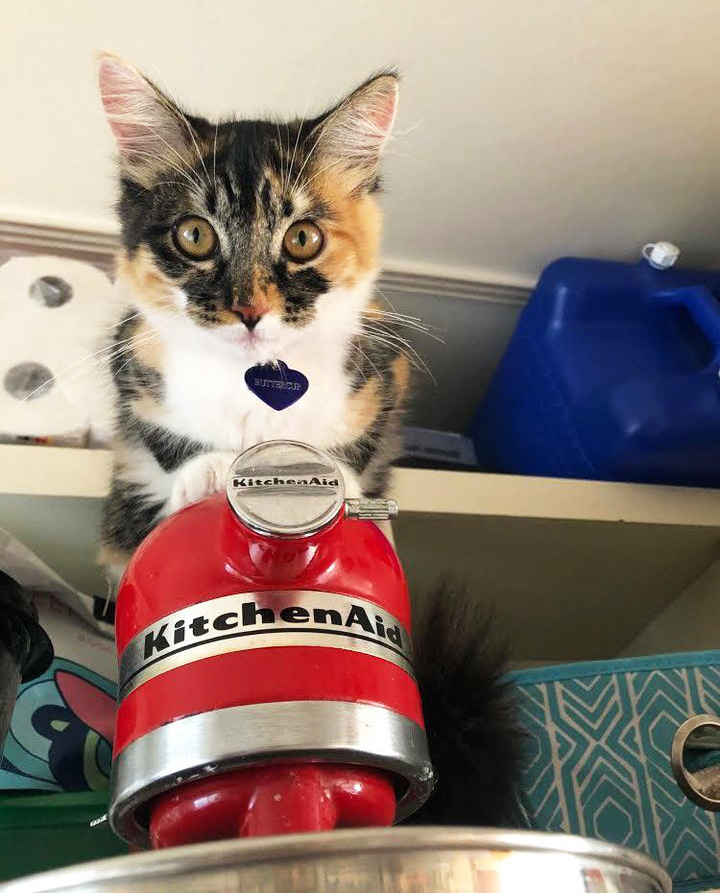 "Thank you for matching our family with a wonderful kitten! We just adore Buttercup (formerly Petunia) and she is a treasured member of our family. Our daughter adores her and kitty settled in easily to her new home. The cat body language chart included in the adoption packet has been super helpful for our 4 year old–it's hanging on the wall and we refer to it often."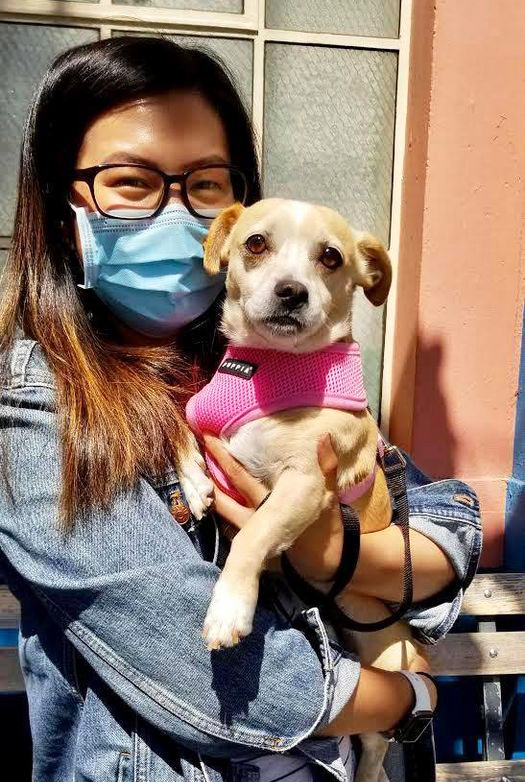 Sweet Herman and his new mom! He came to us as a stray; when no one came to claim him, his finder adopted him.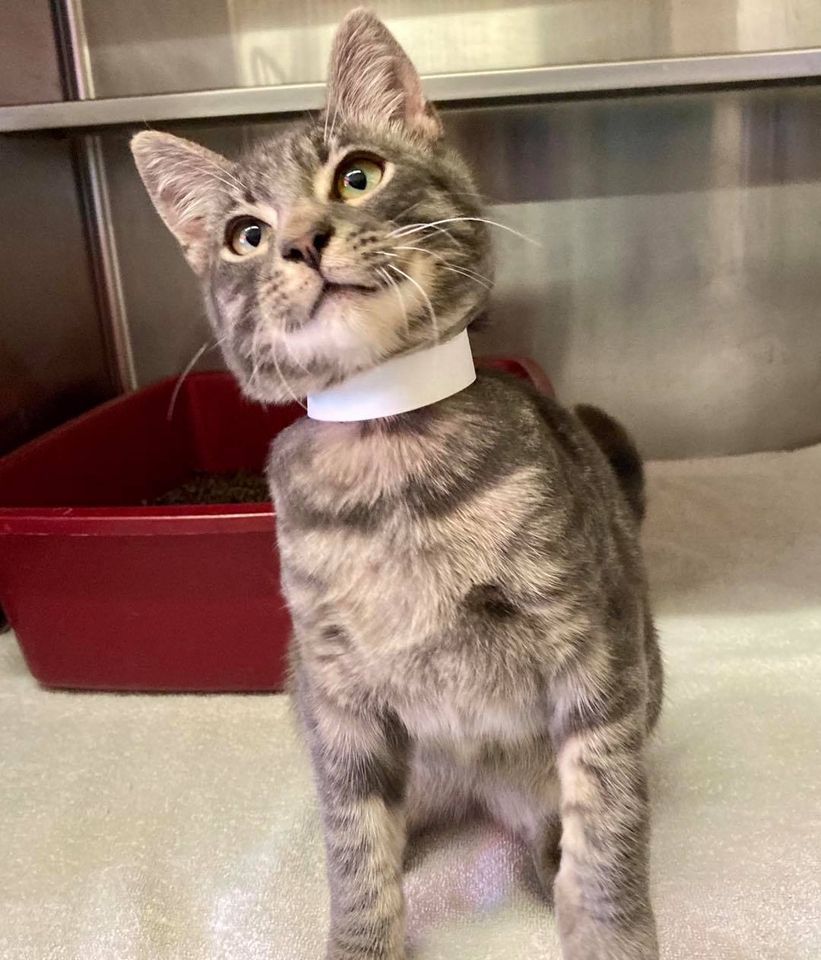 An update from Ripley's family: "I just wanted to thank you for bringing Ripley into our lives. We liked his name so we kept it. He is such a brave little guy; he didn't seem one bit scared or hesitant when we brought him home. He has settled right in as if he's been here for years. We already love him so much! Here are some photos of his first days."
A newly adopted senior cat and his canine sister! Baxter's 92-year-old guardian could no longer care for him, so she called SFACC. The officer who picked him up was smitten with his bobcat face and mellow, friendly demeanor, and decided to foster, then adopt him. She and her husband are very happy to bring a cat into the mix, and want to remind everyone that senior cats and dogs make wonderful family members. SFACC grad Tati and her new feline brother, Baxter, love to hang out together. Baxter, a senior gent at 12 years old, has settled into his new home beautifully, playing with his cat toys, batting his paw at Tati when she wants to play and it's his siesta time, and lounging around. Not pictured is other canine sister Darla, who at 18 years of age makes him the middle child. Darla has welcomed Baxter into his new home by eating his food, smelling him when he walks by, and taking over one of his cat beds."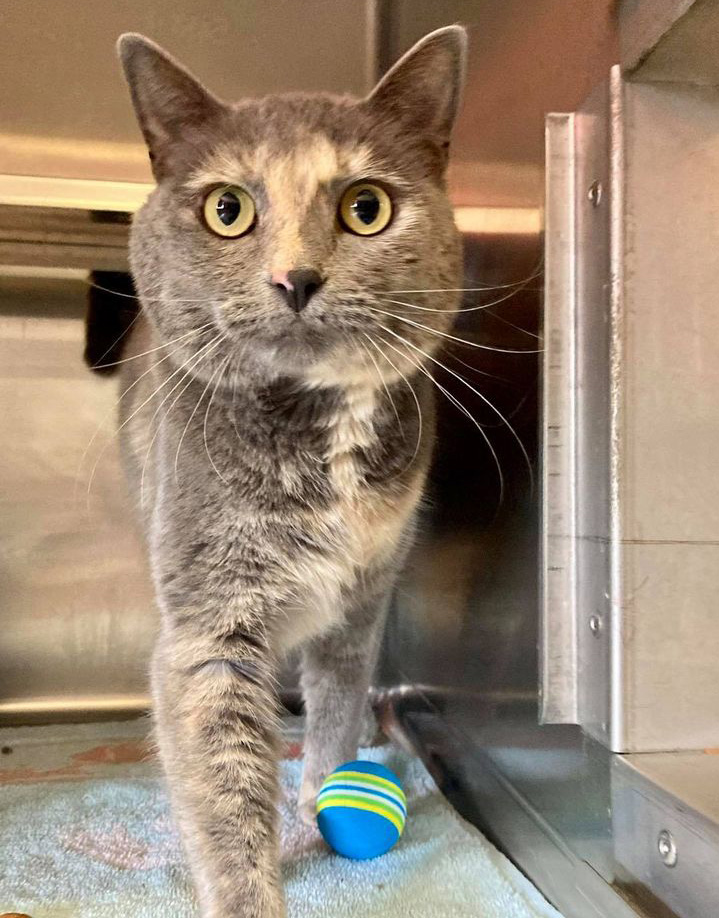 Boss is adopted and has three new human playmates.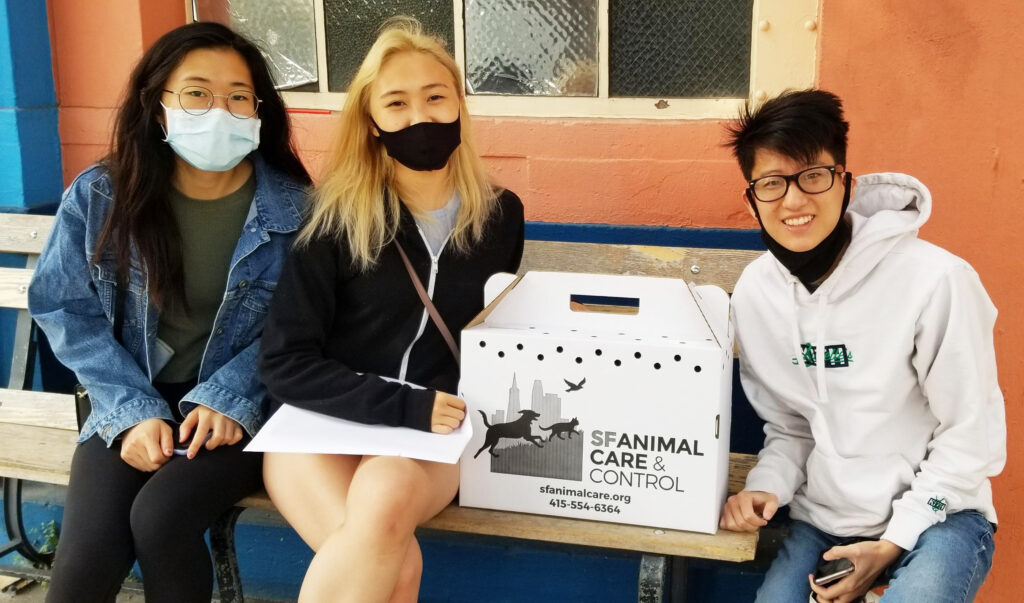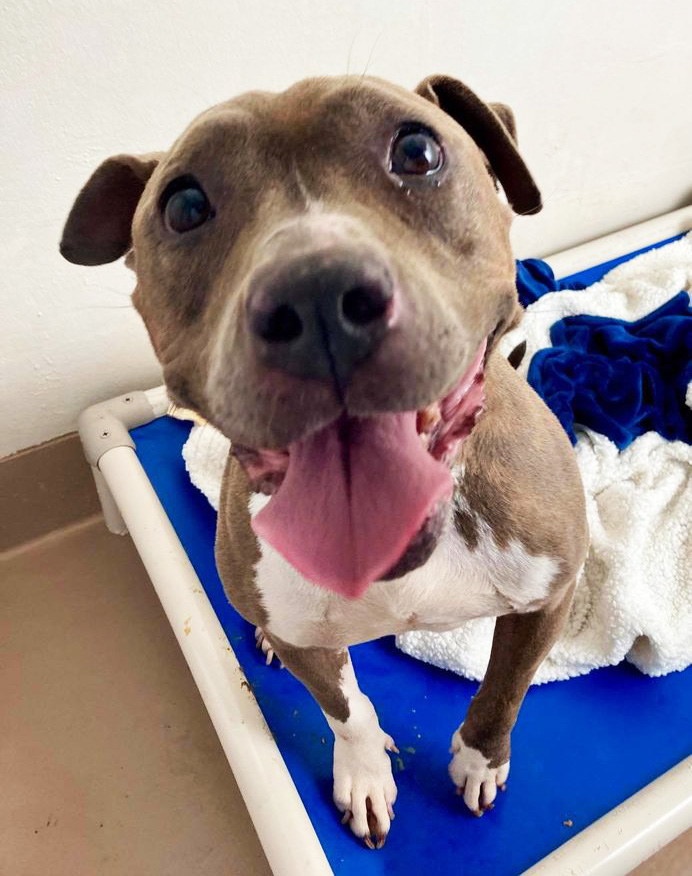 Sweet Lucy was found running in traffic and brought in by a Good Samaritan. When no one came for her, Lucy's finder adopted her.
Petree and Little Foot have been adopted together.
Our little guy Rocky has gone home with his new parents.
Cute sisters Schnuffy & Penny are now with our partner Ratical Rodent Rescue.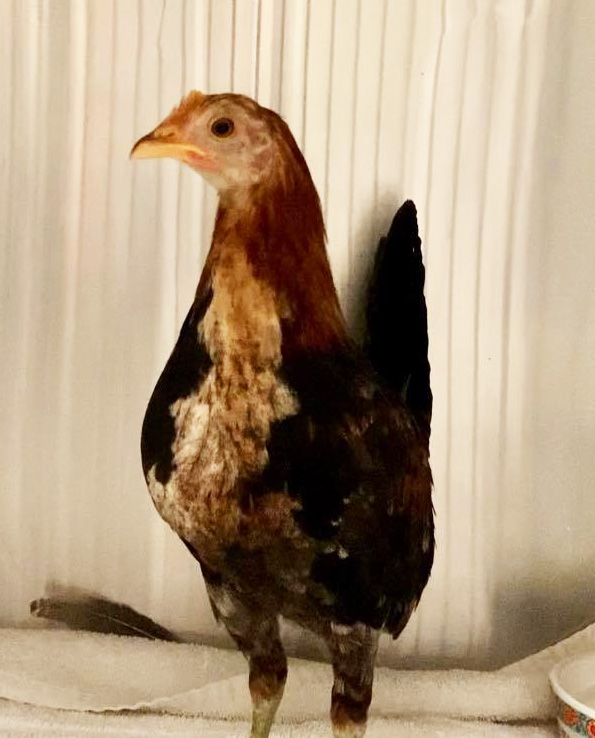 Some lovely chickens were abandoned when their person moved; kind neighbors helped round them up and now they're safely at a rescue.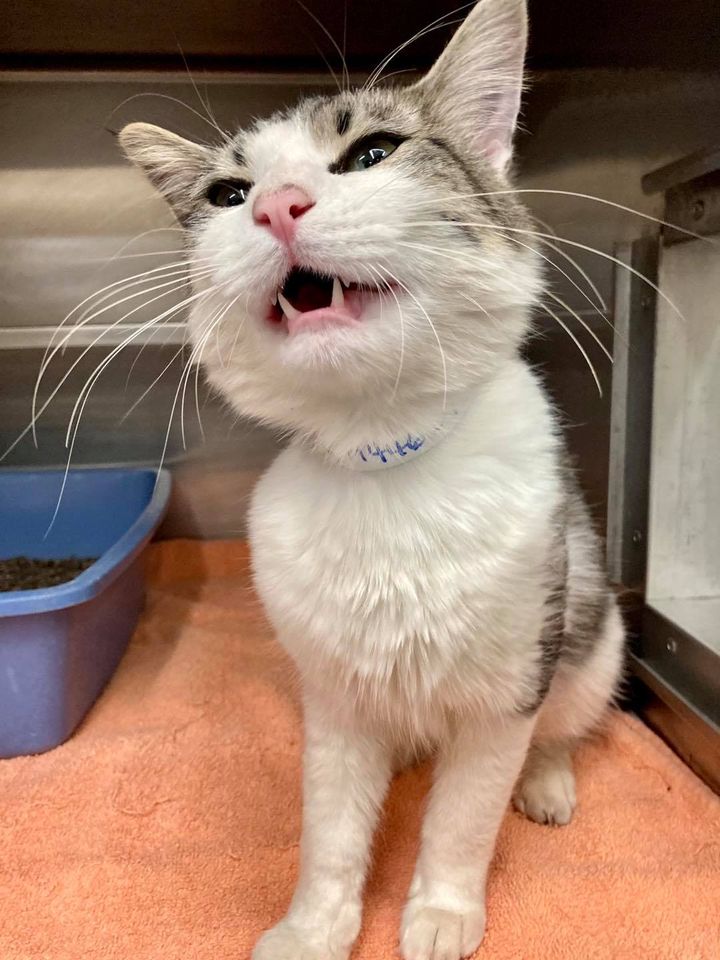 Love cat Otis would like to announce that he's been adopted! He came to us as a stray. When no one came forward to claim him, his finder adopted him. Yay Otis!
Pretty Mina was adopted a few months ago and has proven to be a great cuddler and an excellent supervisor for working at home: "Here are some pictures from this past month with the sweetest girl."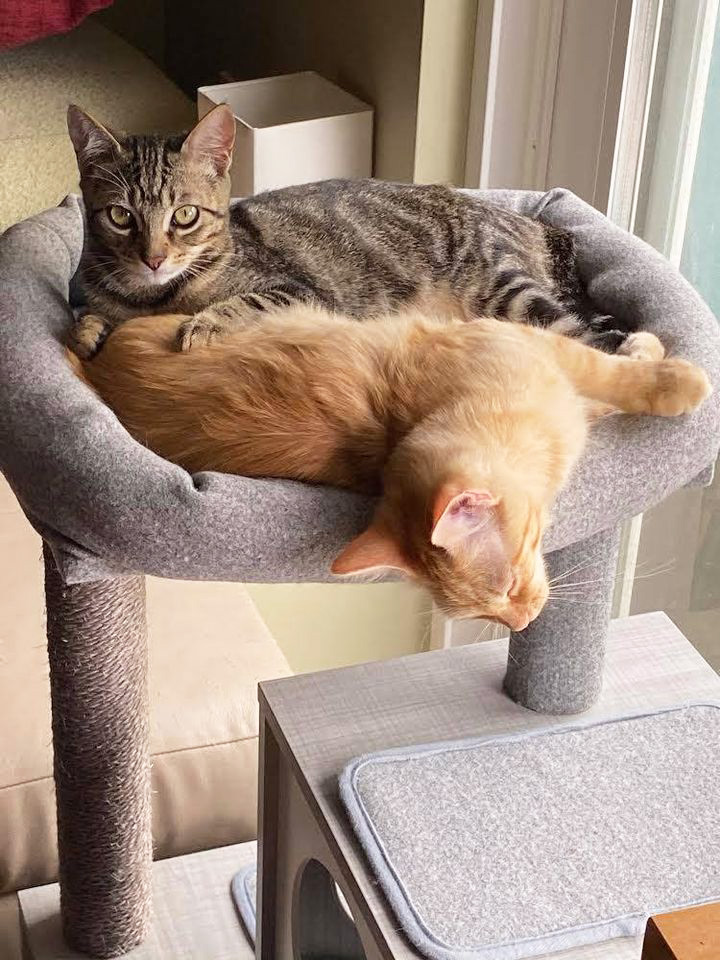 We love when kittens are adopted in pairs! We got this update about the kitten duo formerly known as Peach & Plum: "Momo (formerly Peach, Momo actually translates to peach in Japanese) and Louie (formerly Plum) are all settled in in their new home. They are a happy pair, cuddle and play all day. Louie was shy at the beginning but gradually warming up to his new family. Momo, the social butterfly, is helping to bring out the best in him. We're glad to have them in our family. They sure bring warmth and joy."
Kitten cuties Mimi & Missy have been adopted together!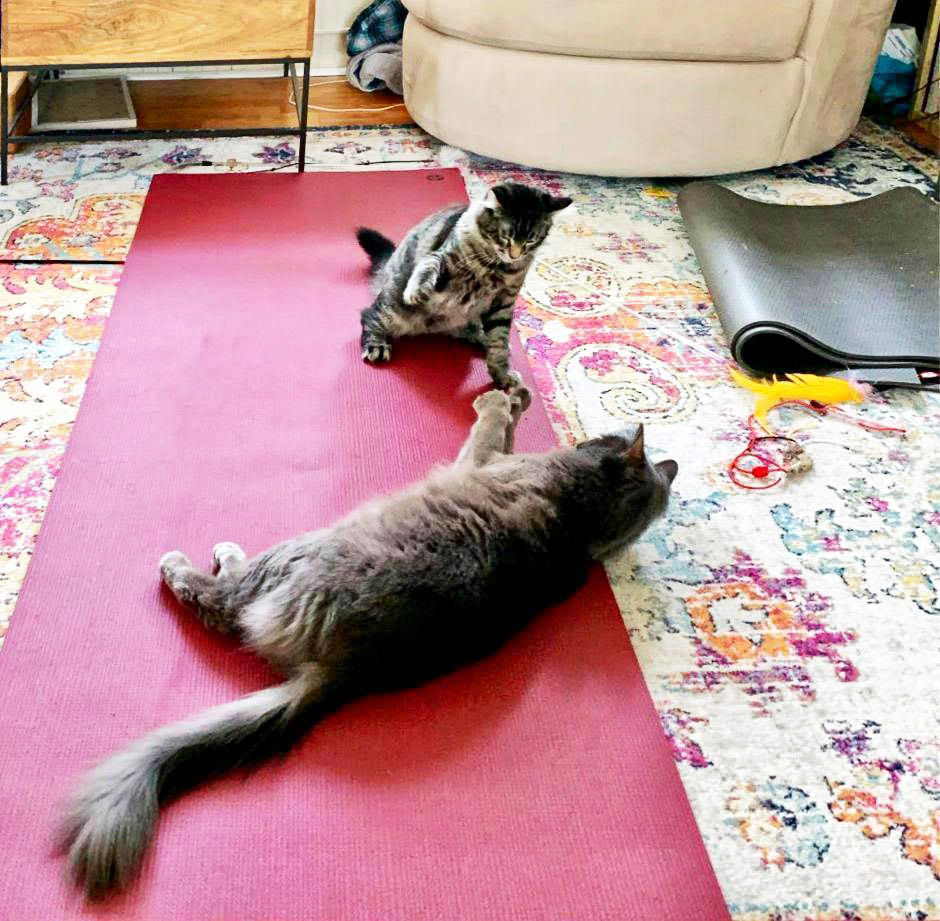 We got a great update about Sammy (formerly foster kitten Tito). "Just wanted to let you know that we love Sammy so much, and he's basically fully integrated into the apartment along with his brothers. He roams freely now! He's very committed to getting his brothers to play. They don't always want to, but Sammy has an endless optimism about it all."
Kittens Carl, Clayton & Cole all adopted from their foster home! Happy tails to all these new families! We're so thankful to our foster families, not only for caring for our animals but also helping with adoptions.
"We adopted two kittens from SFACC a few months ago. They are now named Nova (the girl) and Rocket (the boy). They are much bigger but still very playful and loving…We love them so much….We are so happy to have them in our family!"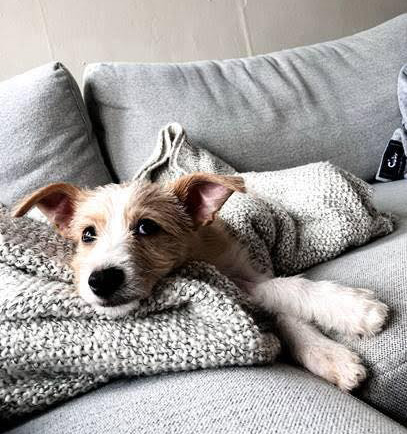 Scruffimuffin pup Andy (his new name is Kevin) was recently adopted and we already have an update!
"Wanted to share a couple photos and let you know that our first day together went really well and I imagine I owe you for that (or at least part of it!). He was fine in the car ride home and when we got back to my apartment, I let him sniff around and explore a bit under heavy supervision of course haha. He was curious, wandered ahead of me and even ate a few small treats!"