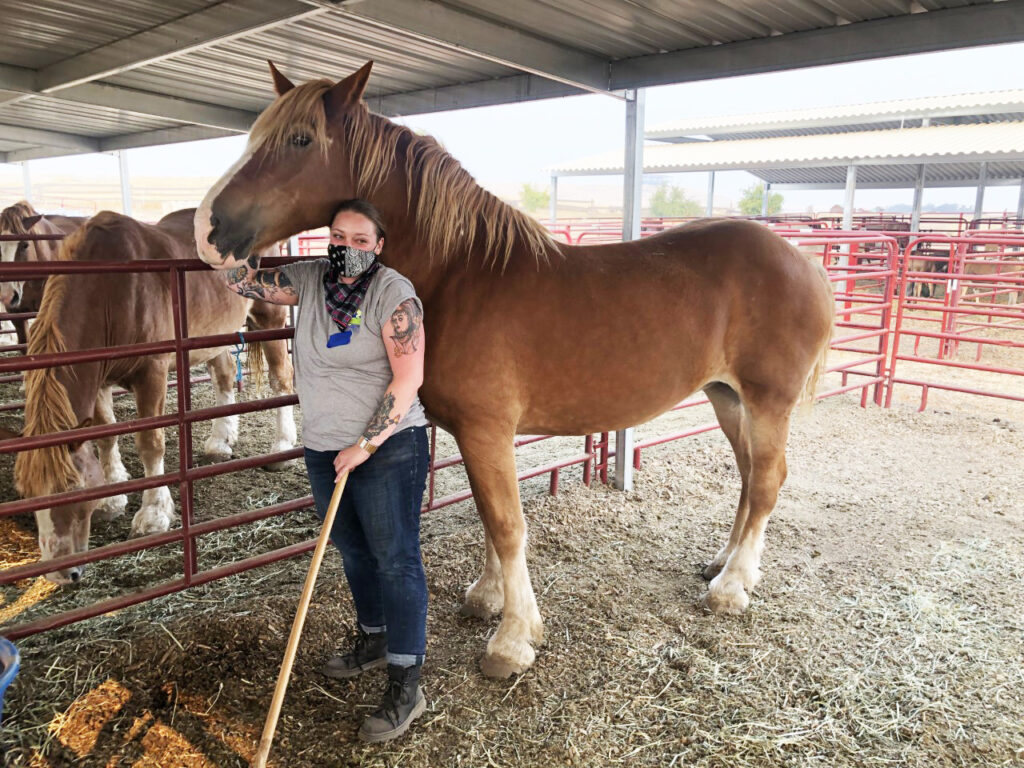 By Kathryn Jones
Animal Care Attendant
September 2020
Last week I was given the opportunity to provide emergency assistance to the people and animals of Butte County as they experience another devastating sweep of fires in their region (the North Complex Fire). Previously, James Purcell (another Animal Care Attendant at SFACC) and I had deployed to Butte in 2018 to help during the Camp Fire. I was excited and grateful to be able to help this community that I had come to so deeply appreciate and care for, and apprehensive because I was once again reporting to a fire zone, and didn't know what work lay ahead of me.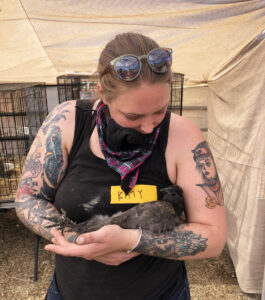 James arrived in Butte a few days before me and got to work on dropping off much needed supplies for folks and animals sheltering in place. He drove injured and burnt animals all the way from Oroville and Chico to UC Davis, transported animals from emergency shelters back home to their owners, and seemed to be all over the county. I anticipated similar work but was in for a pleasant surprise; the emergency shelters were critically low on people with large animal experience.
When I arrived at the command center, I offered to go anywhere I was needed. When they realized I had ranch experience, I was swiftly deployed to the emergency large animal shelter—an equestrian park in Oroville known as Camelot. The owner of Camelot, Mike, had generously offered to host evacuated farm animals and exotics on his land.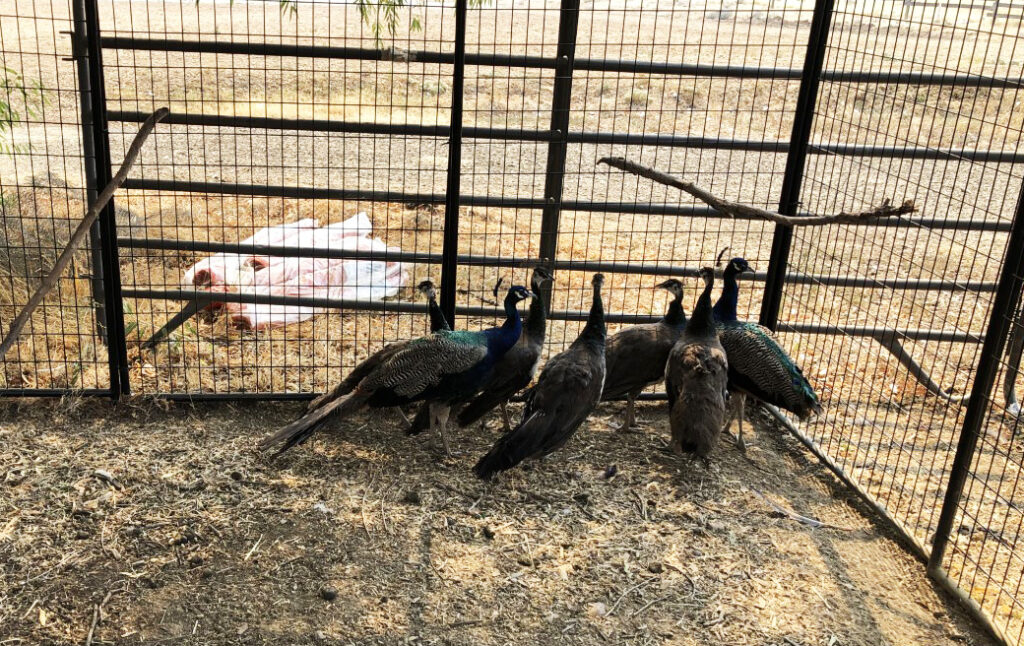 I spent the majority of the week caring for a variety of animals on the ranch. There were mini donkeys, pigs, chickens, dwarf goats, draft horses, wild mustangs from BLM land, peacocks, ducks, pheasants, sheep, all manner of chickens and roosters, cows, llamas, and even a zebra!
Ranch work is physically exhausting, starts at dawn, and often goes until the sun has set. It was a grueling week, but one that was filled with rewarding experiences. I was able to assist a vet in giving subcutaneous fluids to a goat that had been plucked from a burning field, help load up a 300lb pig named Fred (he went back home to his family!), apprehended and safely confined a loose hog, figured out how to relocate two feral llamas (don't get spit on!), made new friends, and saw old ones from the Camp Fire. Any time I am deployed, I am always grateful to be a part of a community that can come together so magnificently in support of each other and the animals we love.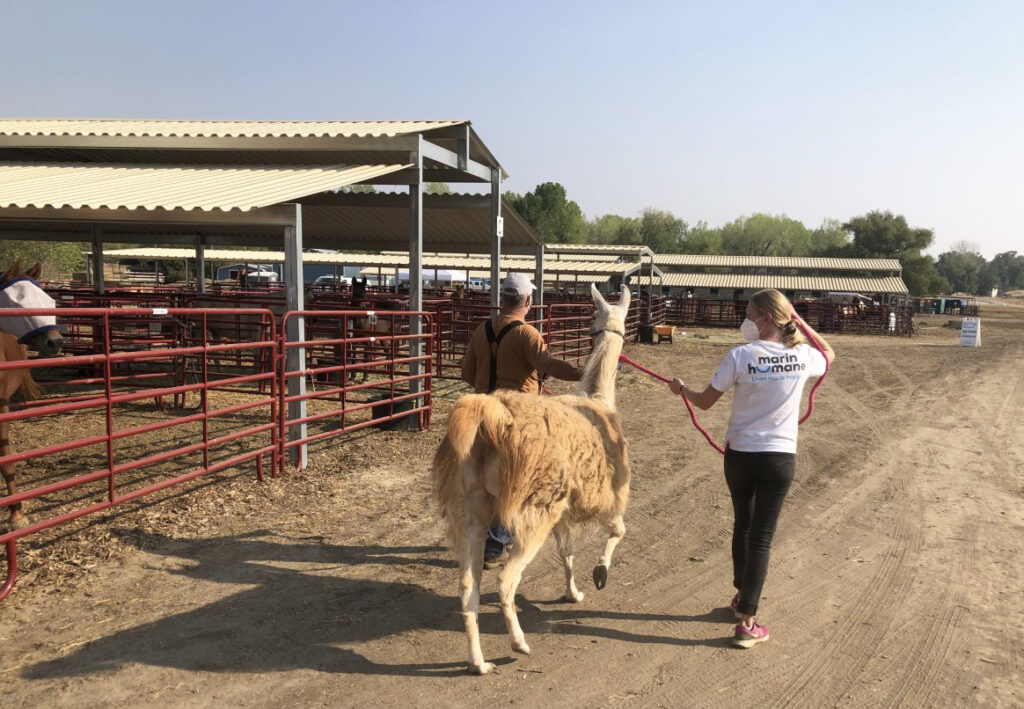 SFACC ACAs Kathryn Jones and James Purcell Help with Butte County Wildfire Rescue Efforts