In March, thanks in large part to the amazing work of Katy Jones, SFACC's Animal Partner Transfer Coordinator, the shelter was able to transfer 182 animals (52 dogs, 42 cats, and 88 other species) to partner organizations. The shelter directly adopted 22 animals (7 dogs, 9 cats, and 6 other species).
Cocoa…A fluffy, adorable happy tale! My uncle says I'm basically a Dodo story but Mama says I've always been kyute! Mama and Daddy brought me home on May 4, 2019 and gave me a medicated bath every three days for about a month. They also added salmon oil to my food and now my coat and tail is super soft and fluffy. I'm the center of everything for my pawrents, as you can see in the photos. Every day, I plop on Mama to wake her and I get pets. My day consists of guarding the house and playing with all my puzzles and toys. Daddy says I'm spoiled but Mama says I'm deserving. I love my pawrents and it's obvious they love me!" Her Instagram account is @inlovewitdacocoa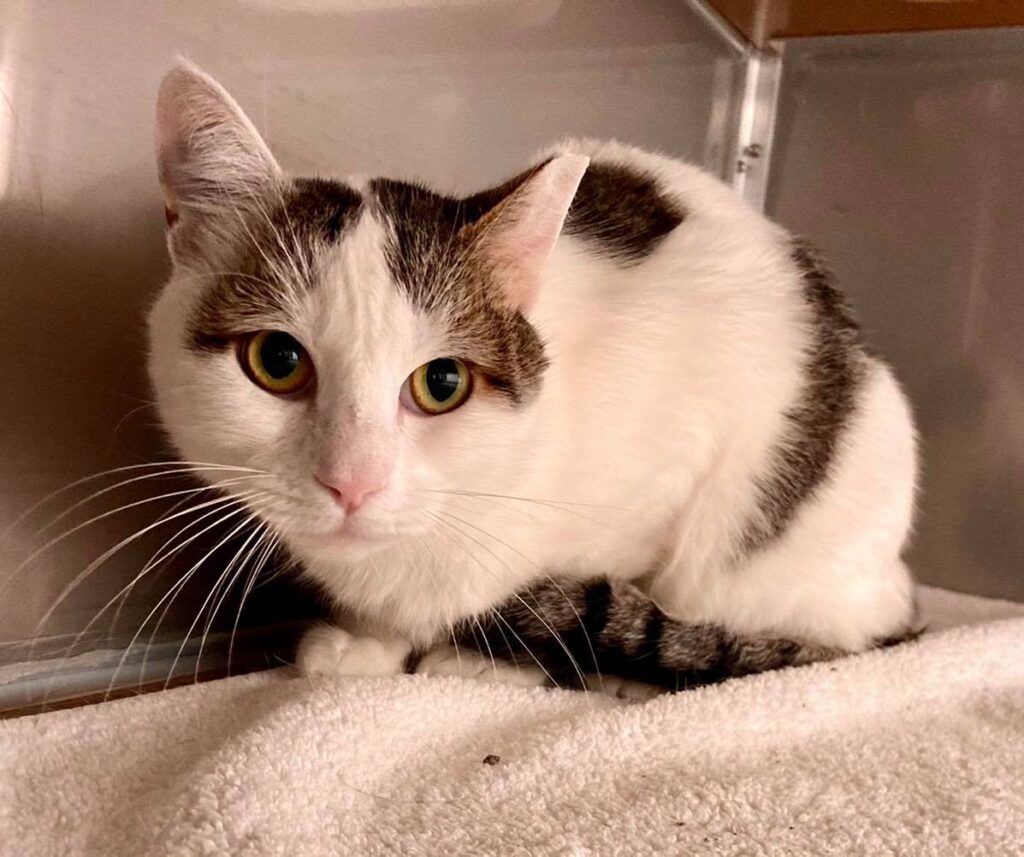 Sweet Steve has been adopted.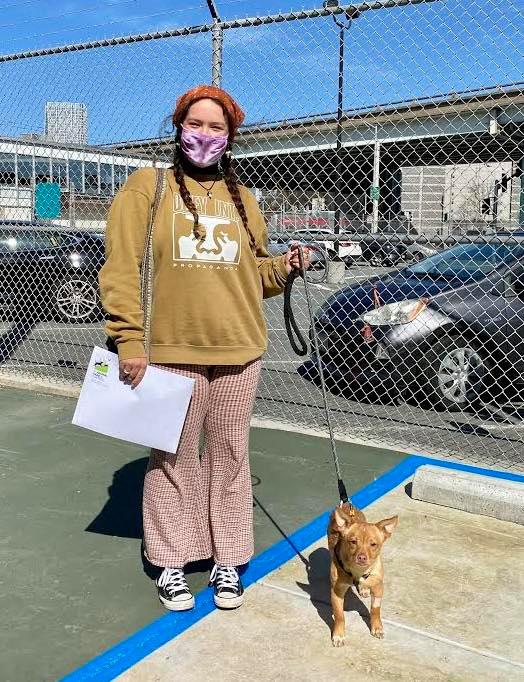 Hooray! Crawdad has found his forever home!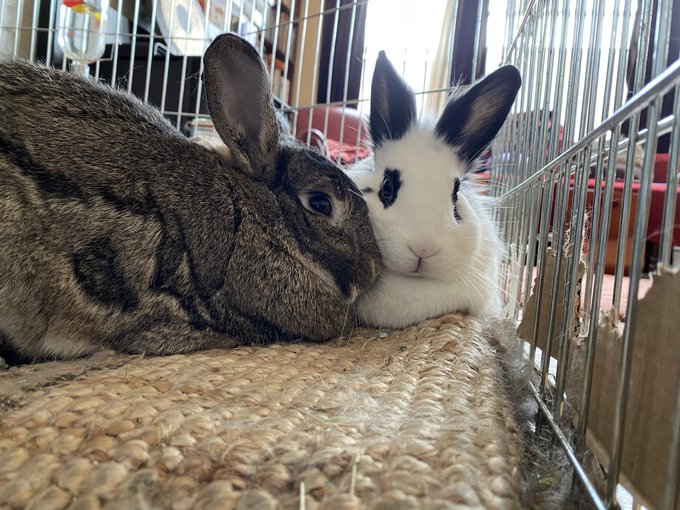 Here are the 2 happy rabbits we got from your present location around 1-1/2 years ago, we and they are grateful for all your work.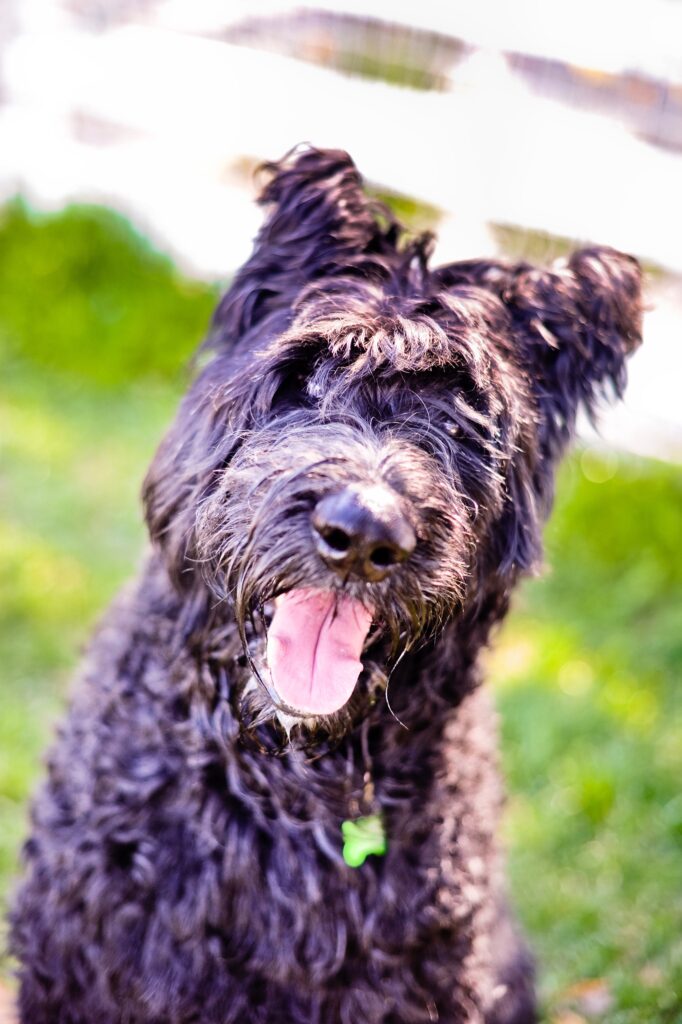 Big handsome senior boy Casper was found roaming in the street. When no one came to claim him, he went to our partner Lily's Legacy Senior Dog Sanctuary.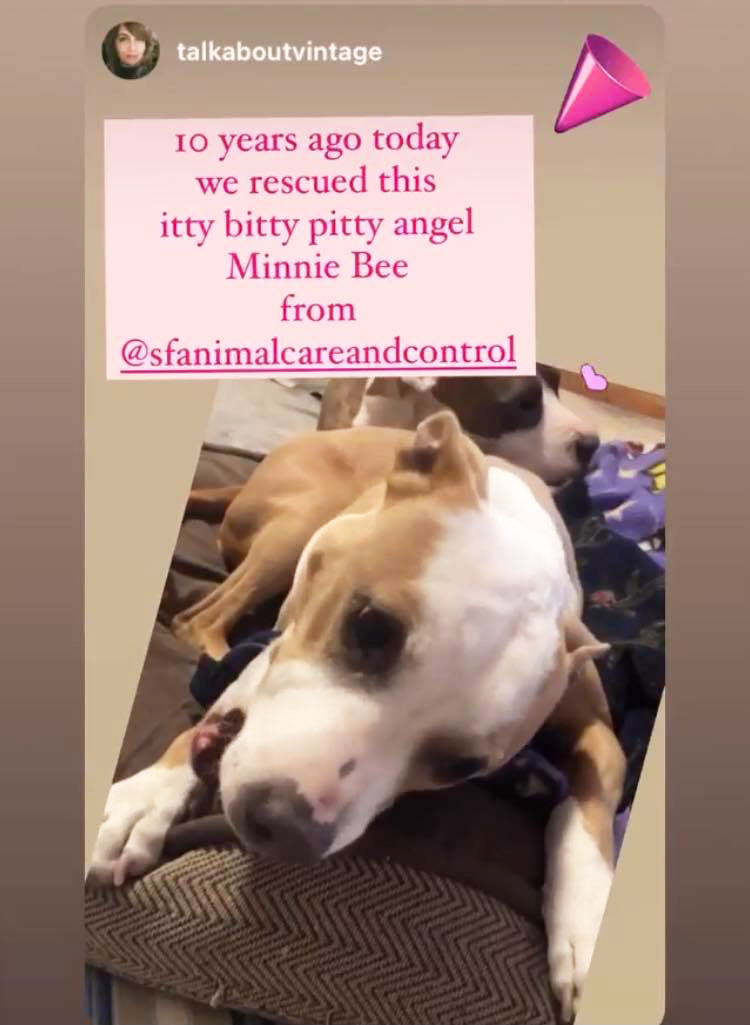 Happy 10-year adoptaversary to Minnie Bee!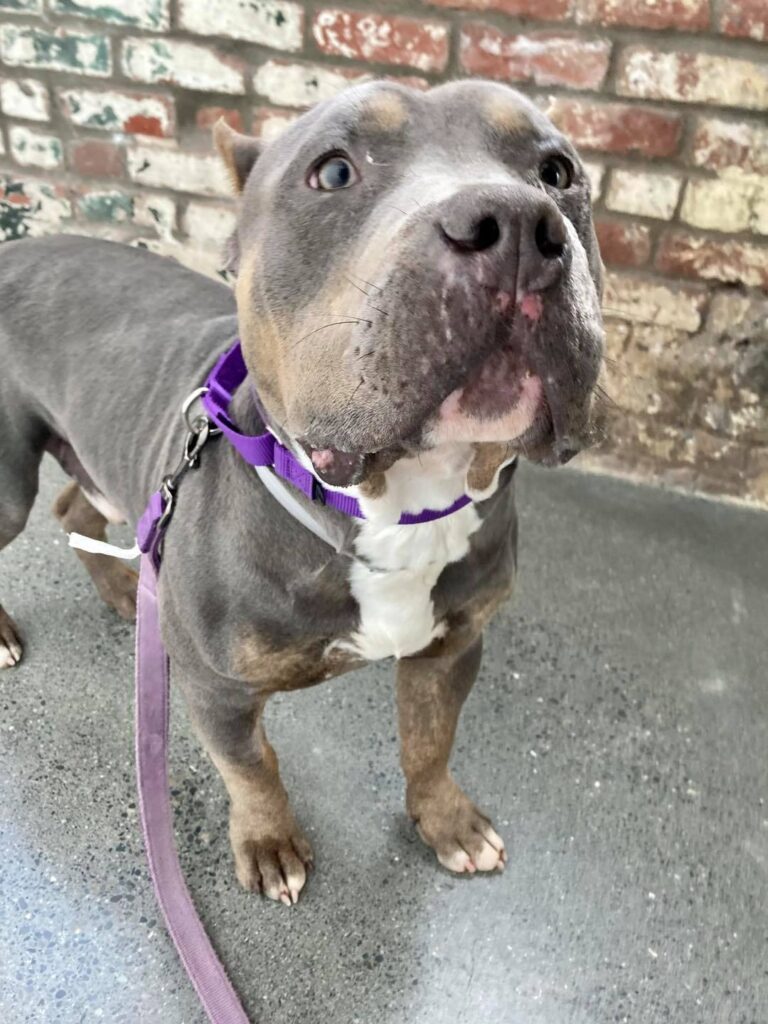 Handsome hunk Pogi came to us when his person could no longer take care of him. He has some medical problems that made him not suitable for adoption from us. Our partner BRAVE Rescue stepped up and now after a road trip he's safely in their care. Yay Pogi!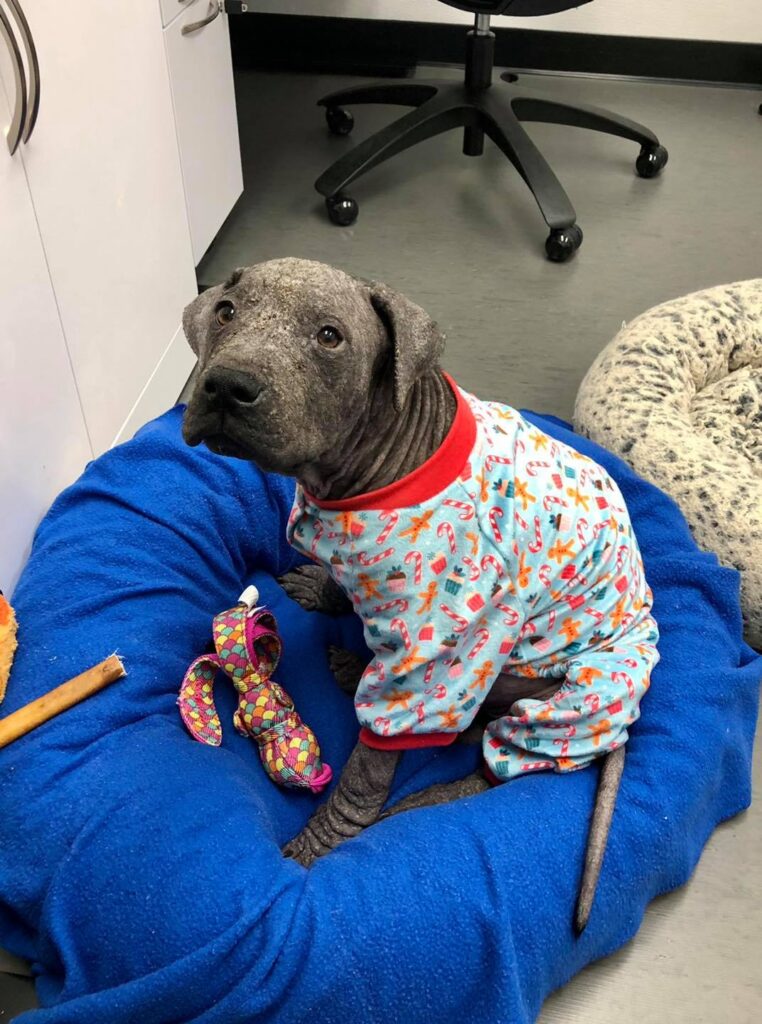 Juniper came to SFACC with a bad case of demodex infection. Now in foster care with our partner Copper's Dream Rescue she's recovering and becoming more outgoing—she has even found her voice! She receives medicated baths every other day and is taking antibiotics for her skin infection. She also has a full wardrobe of pajamas and fancy sweaters while waiting for her hair to regrow.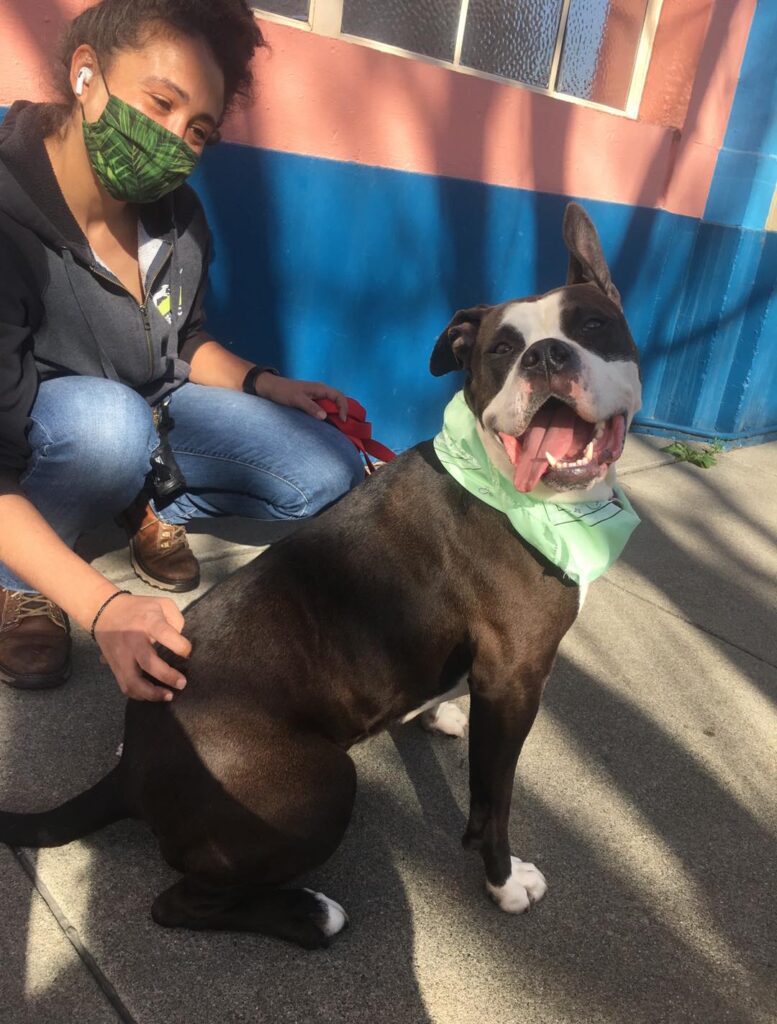 Silly boy Phats needed a place where he can get lots of TLC. Our partner The Heart of Rescue came to the rescue and off Phats went on a road trip to his new foster home.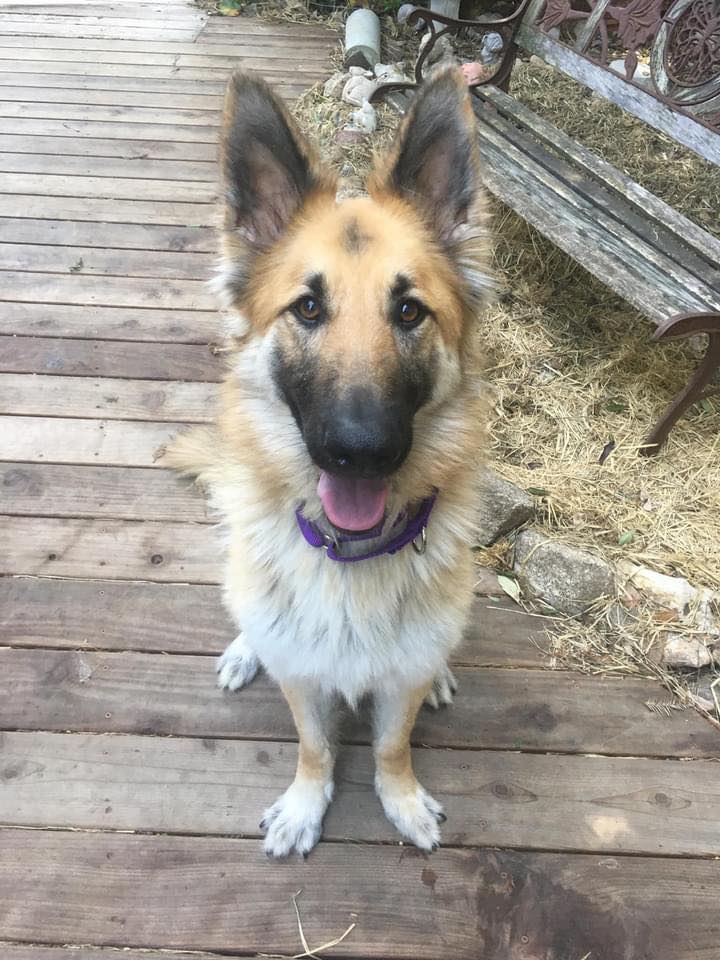 Coco was very nervous at the shelter and needed somewhere to decompress and gain confidence. Happily, our rescue partner Paddington Station Rescue was able to find her a foster home. After a road trip, Coco is ready to start her new beginning.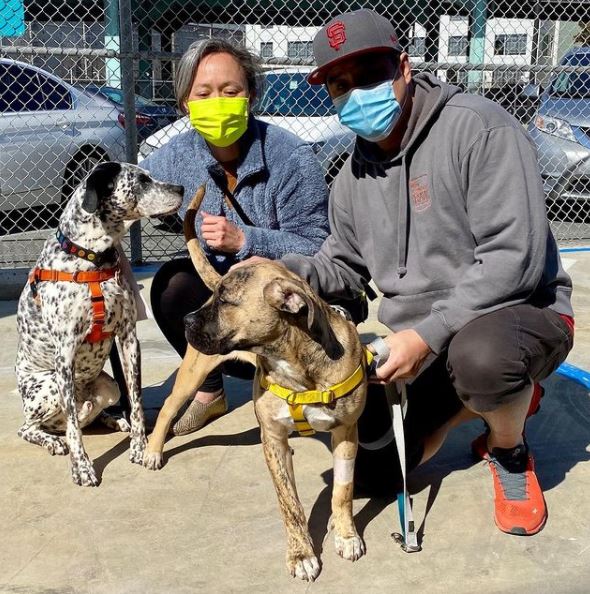 Brindle beauty Bonnie has been adopted! Congratulations to her new family