In September 2021, SFACC adopted out 163 animals: 130 cats, 19 dogs, and 14 other species. A total of 185 animals were transferred to rescue partners: 57 cats, 48 dogs, and 80 other species.
"Thank you so much for helping us find Lionel, he's an absolute sweetheart. He's a handful but we knew what we were getting ourselves into and we're excited to work with him to be a good canine citizen. 🙂
What's better than an update about one SFACC alumni? One about two alumni! Beautiful Thorton was very scared here at the shelter, but is doing great in her new home: "I took home Thorton three weeks ago and she's very happy and settling in with her sister (also SFACC alum!) Miss Honey (fka Autumn)"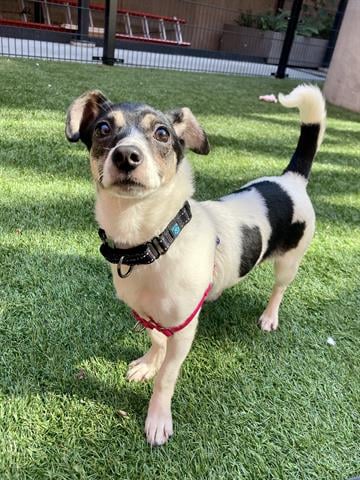 Gia was adopted and is now home with her new family.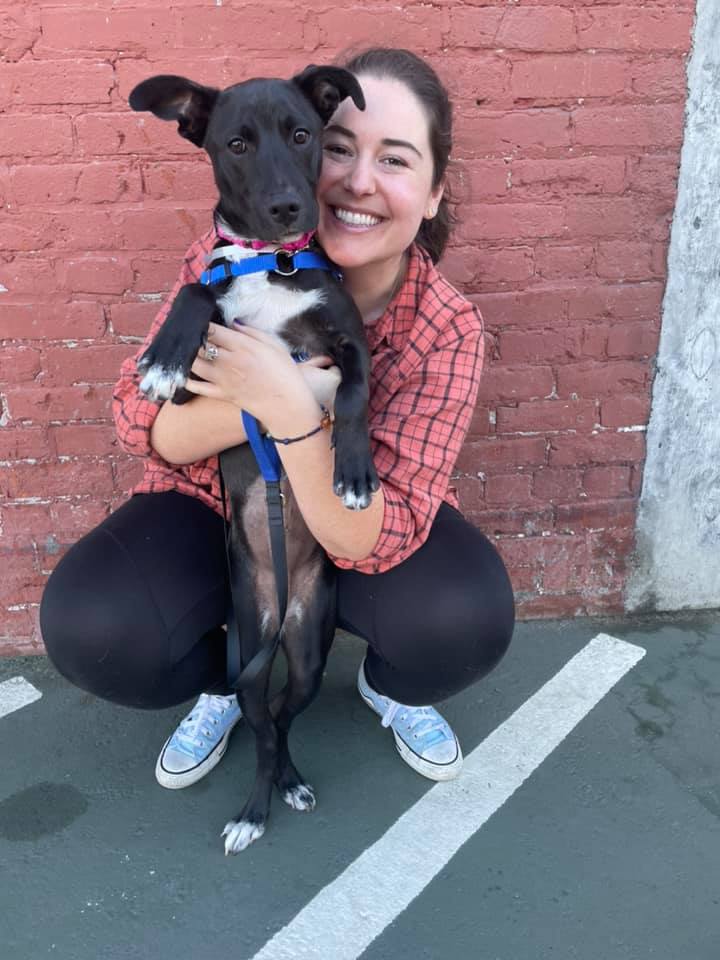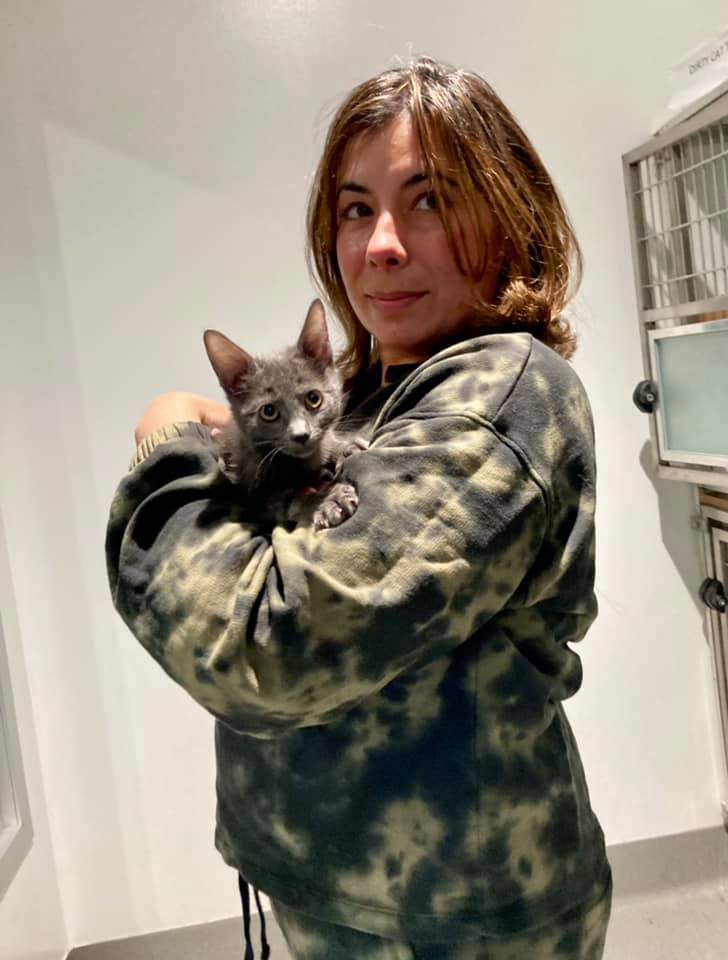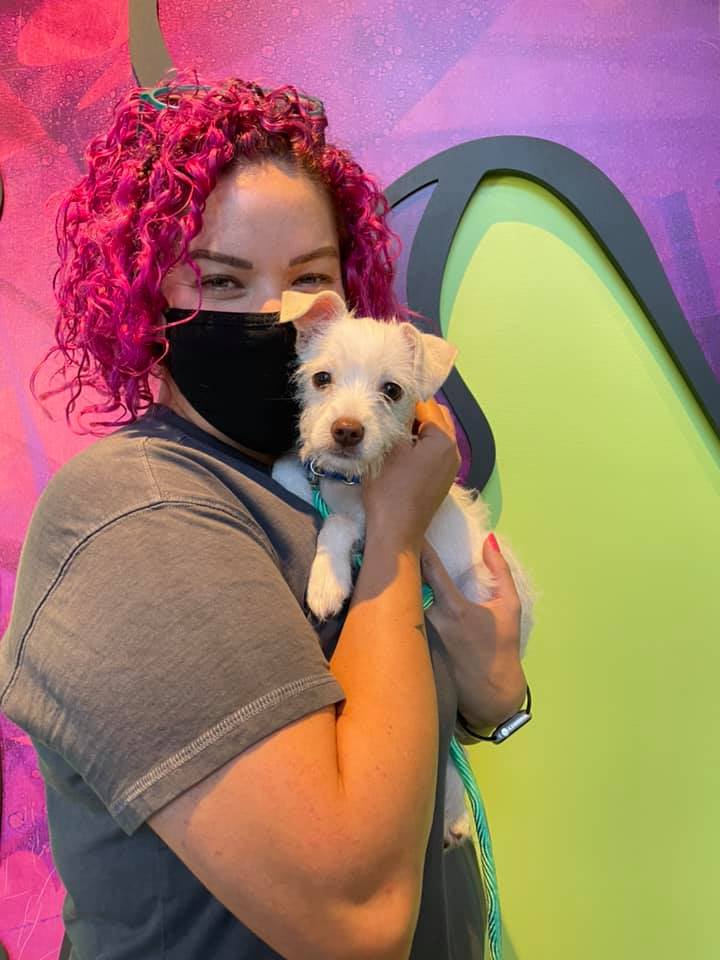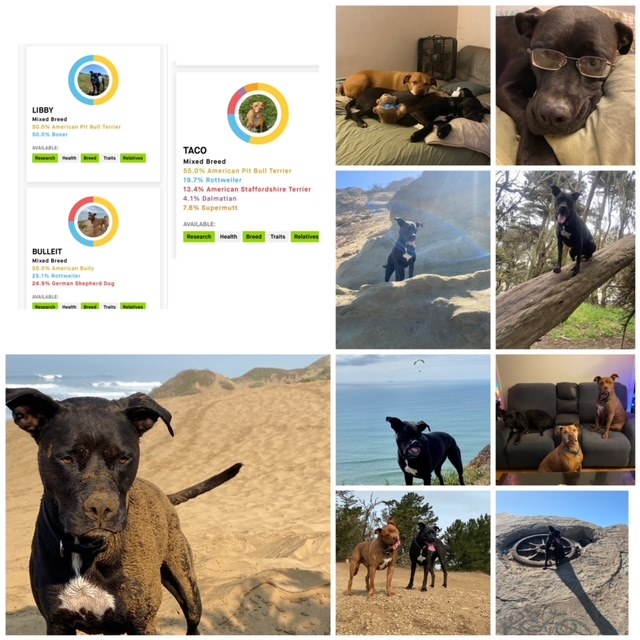 We got an update straight from SFACC grad Libby, complete with DNA results: "It's me, Libby!!! Another year, another update… It's been 7 years since I moved into my forever home (Oct 15th 2014). Mom finally decided to get us all DNA tested… She always suspected I had boxer in me… I like to use my paws a lot for getting attention and punching, I gravitate towards boxer dogs during playtime and I'm a rather wiggly, goofy and high energy dog… Mom was right I'm 50/50… Here are a few pictures of me being me throughout the year… I wanted everyone to know Im living my best life with my housemates Bulleit and Taco… Mom calls us BLT (Bacon, Lettuce, Tomato or Bulleit, Libby, and Taco)… With that said, till next year… Happy National Black Dog day and Pitbull Awareness Month…"
We can't wait to hear from you again next year Libby!
A beyond cute feline update: "I wanted to share an update on Patrick, now Franklin (aka Frankie). We adopted him last Thursday. He has settled in nicely with his new family and older cat brother Ripley (who we adopted from ACC last September). Ripley welcomed him immediately and Frankie is very fond of him. We are all loving the kitten playtime, laughs and snuggles. Thank you for all you do for these precious animals!!"
Gorgeous Rose was adopted a couple of weeks ago and we already have an update! "She's just now getting comfortable and friendly with her brother! She seems to really like her new home! Thank you all so much."