August surpassed July in adoption numbers, with 218 adoptions: 22 dogs, 170 cats (meow!), and 26 other species (guinea pigs, rabbits, and birds). The shelter staff transferred an additional 61 dogs, 95 cats, and 140 other species to partner organizations.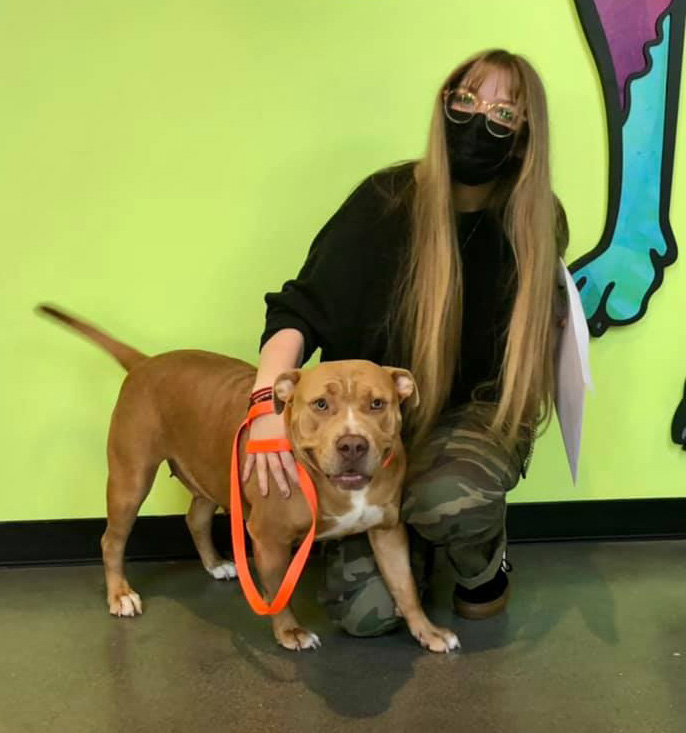 Our longest term dog resident Ivy has found her forever home! Happy tails sweetie!
An update from kitten Buck's adopter: "I wanted to let you know how things have been for Buck as he has settled into my home! He very quickly explored my apartment and after a couple of days, has developed a strong relationship with my current cat Willoughby. They're now playing together a lot and Willoughby has taken on big-brother duties and regularly licks and cleans Buck (who I have renamed Percy)."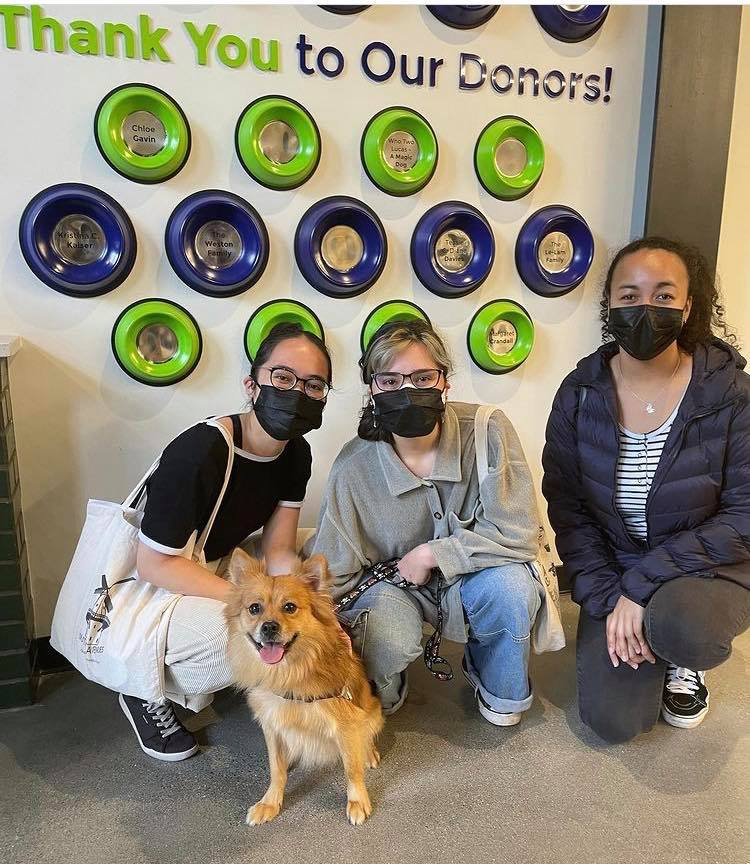 Fluffy boy Teddy has been adopted. Hooray!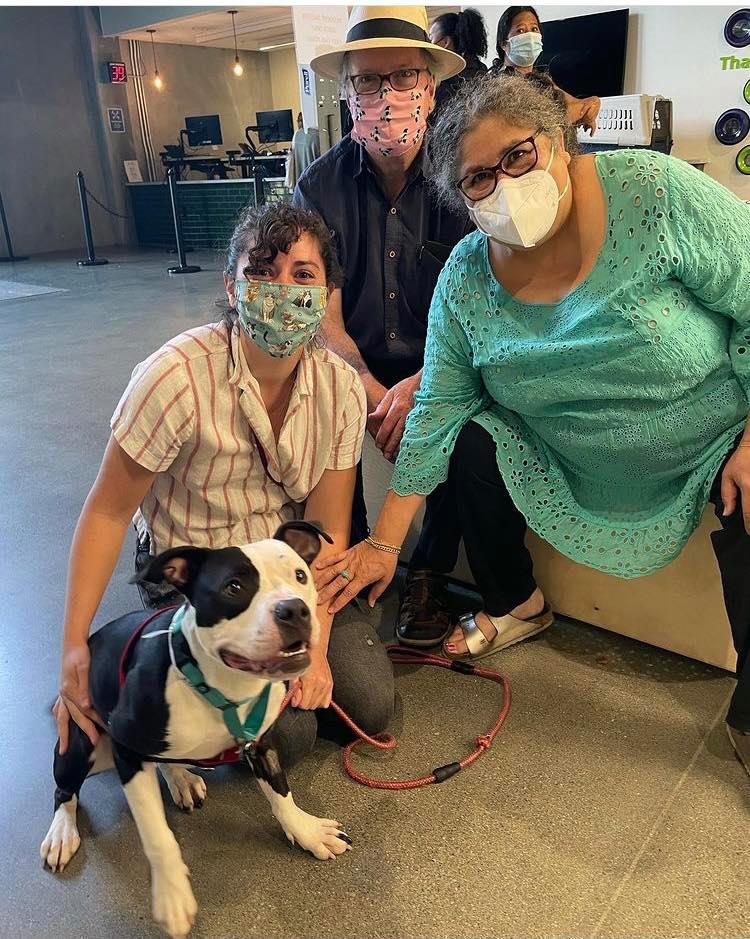 We love Lava Cake! And now she has a family to love her too.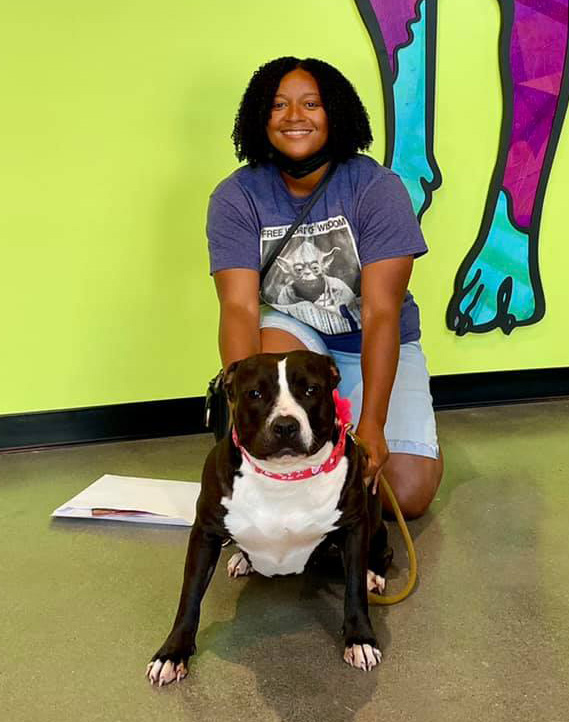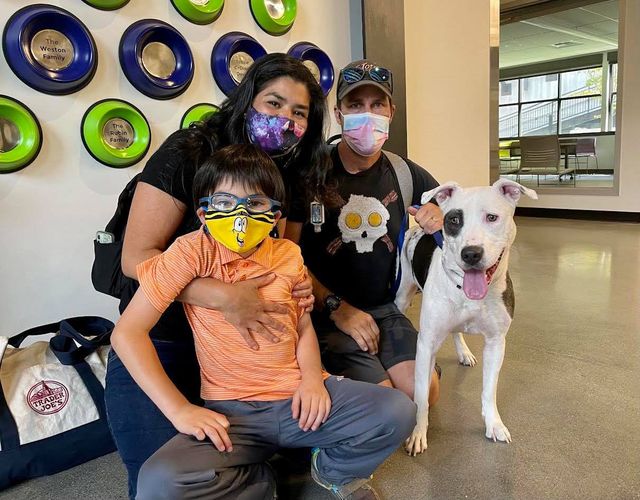 Pretty Kitty with her new family, who are giving her a perfect new name: Patches. An update from her adopters: "Thank you everyone! Patches had a good transition for her first night and getting to smell all the new smells in our neighborhood. Her tail is up in the air and she is a happy puppy. Our son is giving her so much love and she is filling his heart."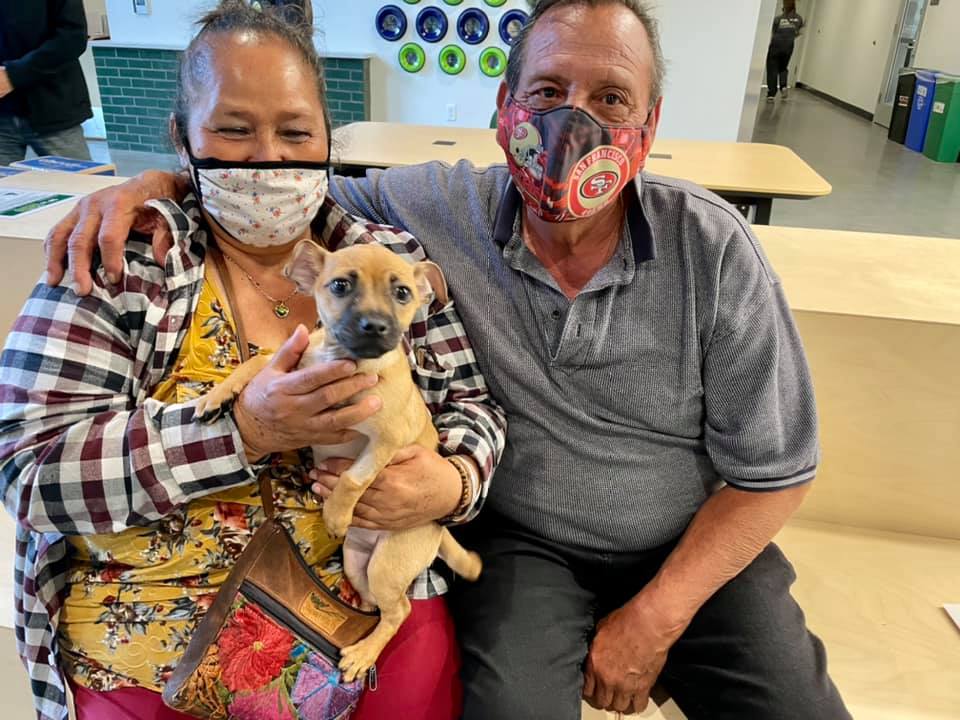 Woohoo! Little pup Pablo has been adopted!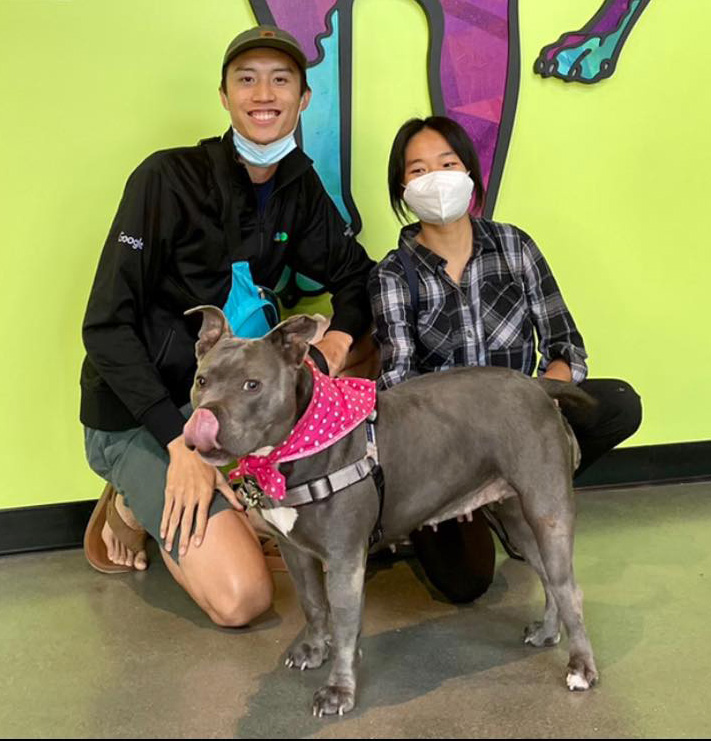 Wombat with her new family.
Gorgeous boy Bentley just went home last week and we already have an update! "Just wanted to send some pictures of Bentley over and say thank you so much for everything!!! 4 days together and he has absolutely changed our lives. He is the best behaved, most loving, happy little pup ever. We still can't wrap our heads around how perfect he is. Thank you for posting him to your social media page which led us to him. Thank you to all the SF animal care and control workers and volunteers who took him in and cared for him along with every other gentle soul they meet. Countless lives have been saved and changed for the better through your compassion. We are forever grateful!"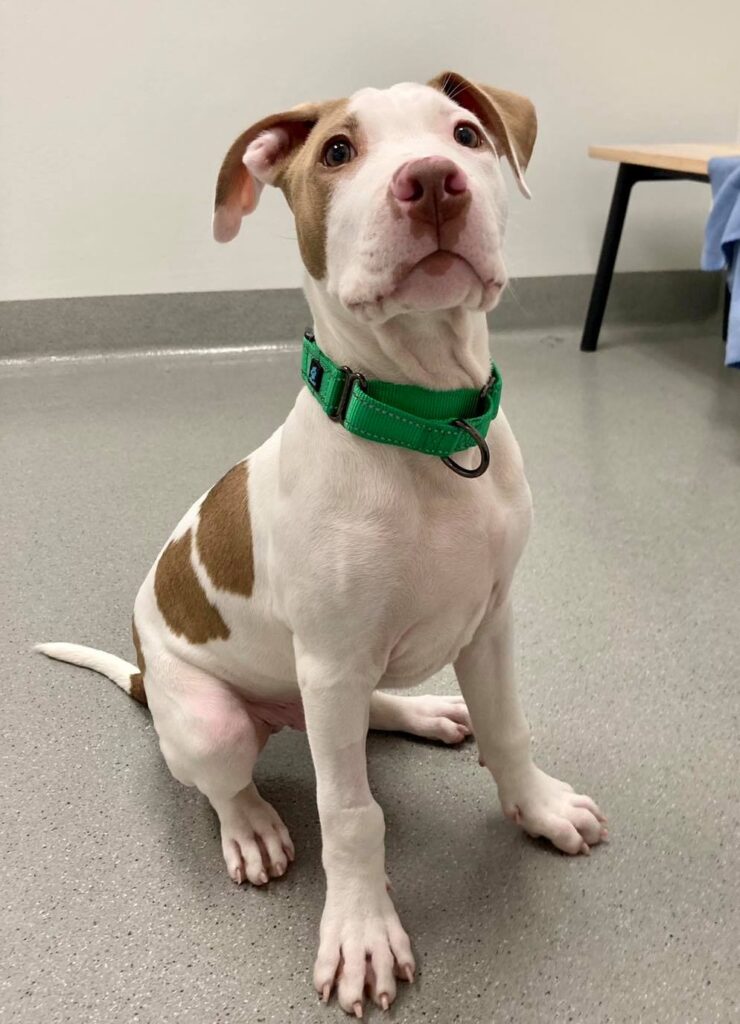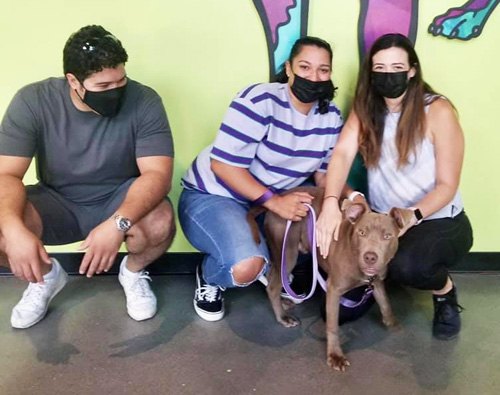 Hayes with his new family.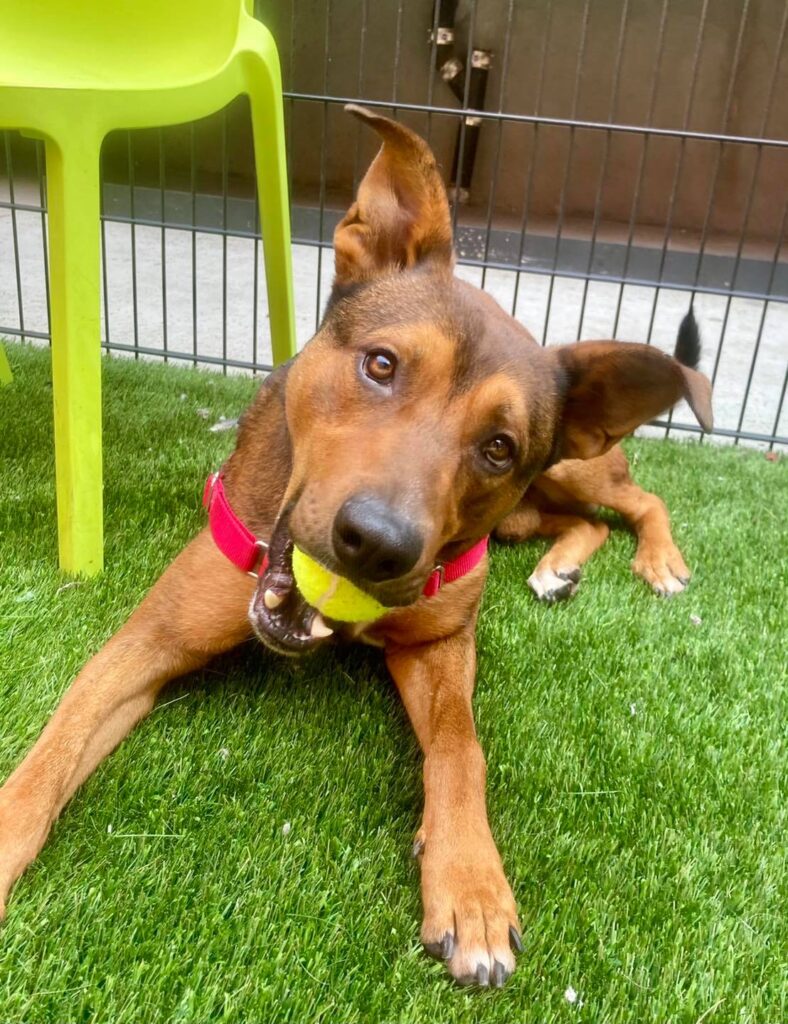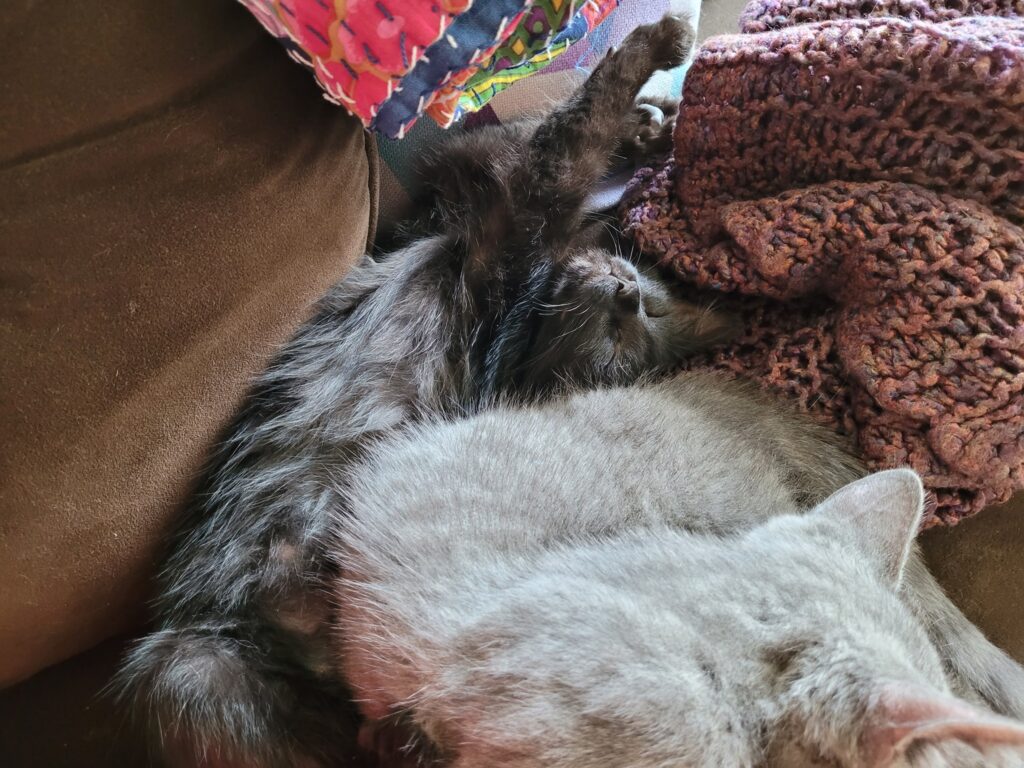 We love kitten updates, especially about bonded pairs! "I got these 2 sweeties this past month and the intros are going great. Just wanted to share. Formerly Grigio and Sol; now Monster (gray) and Taz (black)."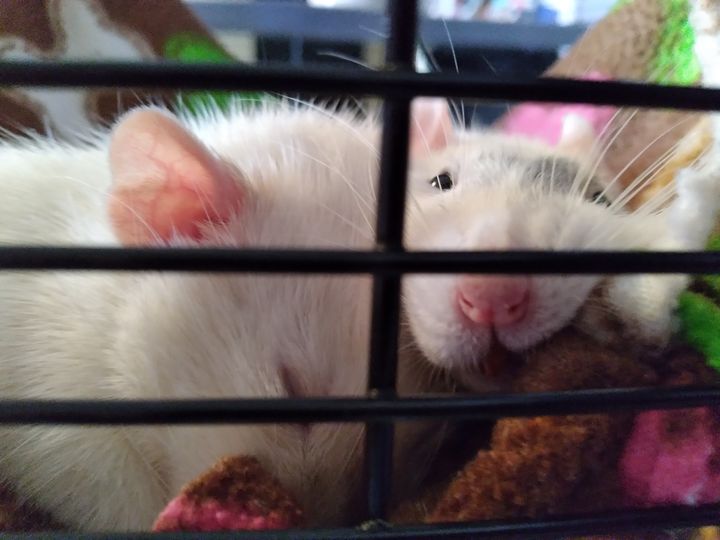 We just heard from the lucky family who adopted rattie pair Walt Jr. & Flynt: "We love our new members of the family. They are wonderful. I would like to thank the people working at Animal Control and the Volunteers for the wonderful adoption experience."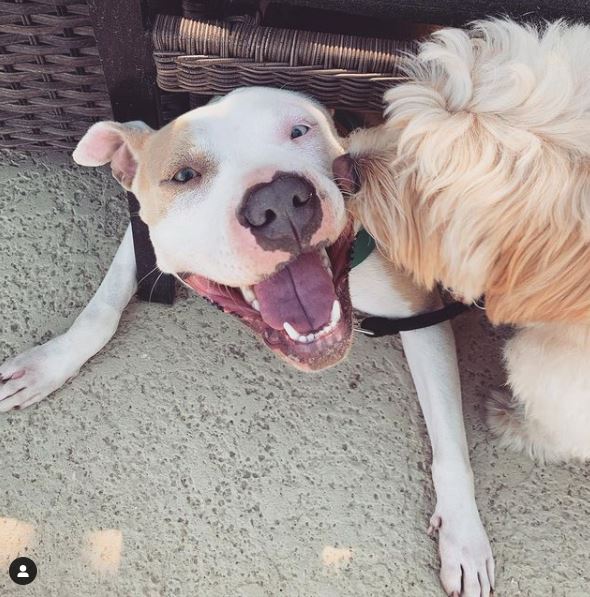 Adopted pup Talulla has her own Instagram: @talullalovesyou
SFACC B&T Supervisor Katy Jones drove big boy Draco to a foster in Oregon (through the BRAVE Rescue organization). Draco was a wonderful passenger and BRAVE is a partner of SFACC that has done a lot for our bullies!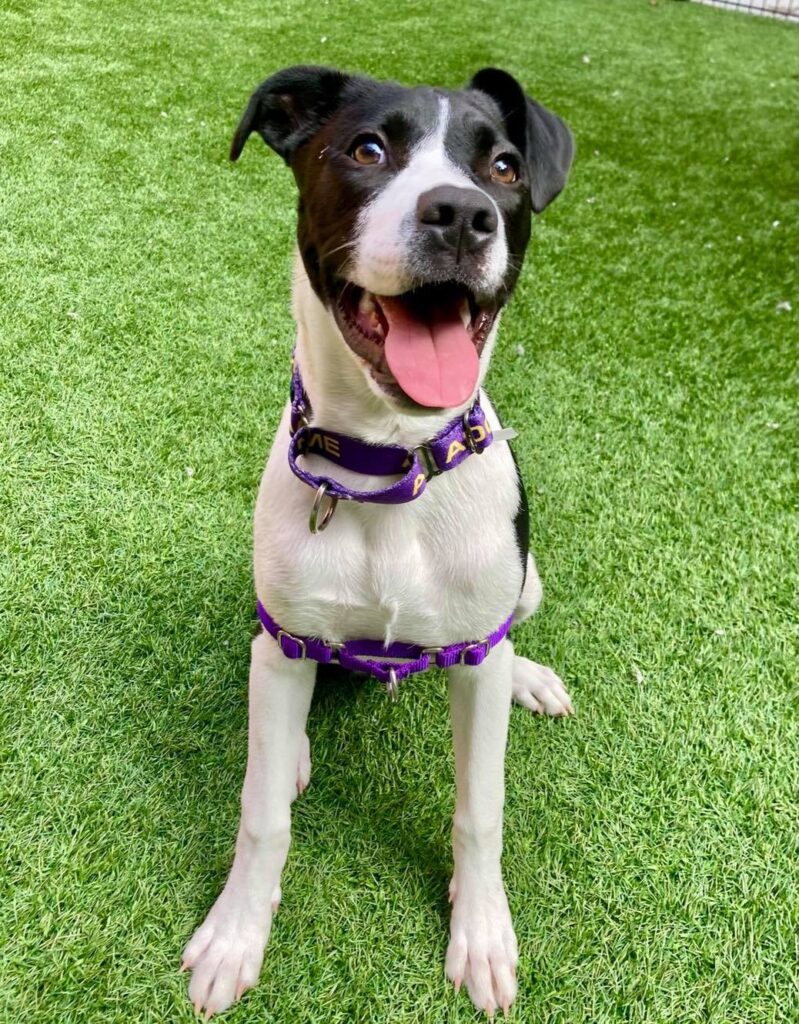 Sweet Halley was adopted by one of our own dog volunteers. Woof!
Big Mac is now named Milton. Adopted by former SFACC staff member Craig O'Brien:
"Brandon and I want to express our gratitude for everyone at Animal Care & Control San Francisco, thank you all so much! This big hunk is fitting in really well, he's perfect! You all work like a well-oiled machine, lots of teamwork! Thank you Ketzia, Michael, Martha (she processed our adoption paperwork), Angelique, Tim, and a big thanks for Tony for the dog to dog, and the cat test! I can't leave out all the wonderful volunteers, thank you for being of service! We know how hard you all work for the city's animals, thanks for all you do, you're all appreciated! Also, BIG THANK YOU to Officer Pone (Stephanie) for safely rescuing him while he roamed the streets of San Francisco! His new name is Milton, and he's a big lover! He loves sleeping, car rides, and everyone who crosses his path … he's completely non-reactive to other dogs. Milton and our 15 yr old kitty Quincy are getting a long really well, he's super respectful, and he's also become fast friends with our tortoise Chester-Perkins! We hit the lottery with this guy, we're so incredibly grateful that he's part of our family, thanks again everyone at Animal Care & Control San Francisco !!"