In November, SFACC adopted out 154 animals (118 cats, 20 dogs, and 16 other species). In addition, the shelter transferred 151 animals (42 dogs, 62 cats and 47 other species) to rescue partner organizations.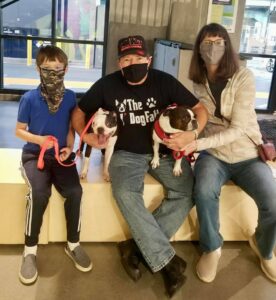 Boston boy Baxter hit the jackpot! He's gone home with his new family, including a Boston Terrier brother and a human brother! Looks like a lot of fun is in store for this household!
One of Baxter's adopters is a veteran.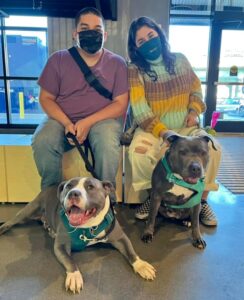 Recently adopted Rosie (formerly known as Armadillo) and Blue, adopted in 2019, came by to say hello. Aren't they the cutest pair? Rosie even has her own Instagram page!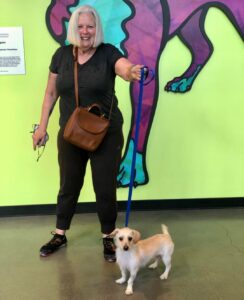 Check out this darling duo! Apricot has gone home! Her new name is Lola.
Legend has sauntered to his new home with a toy in tow.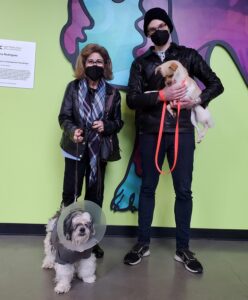 Milo adopted and will have a buddy.