In February, SFACC had 51 adoptions (20 cats, 4 dogs, and 27 other species). In addition, the shelter transferred 120 animals to adoption partners (23 cats, 72 dogs, and 25 other species). A total of 171 animals got a second chance. Thank you to everyone involved!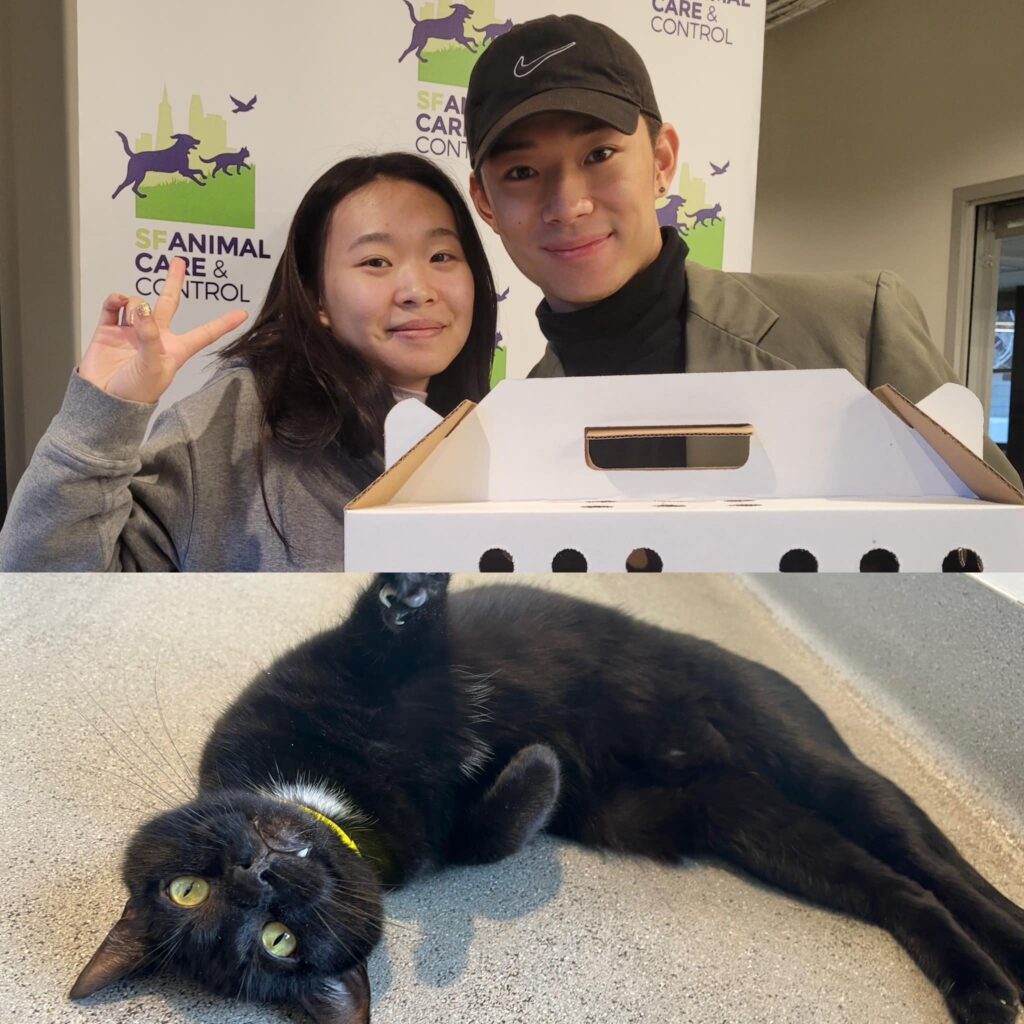 Super sweet house panther Luther has been adopted.
Parakeet Binder has gone home.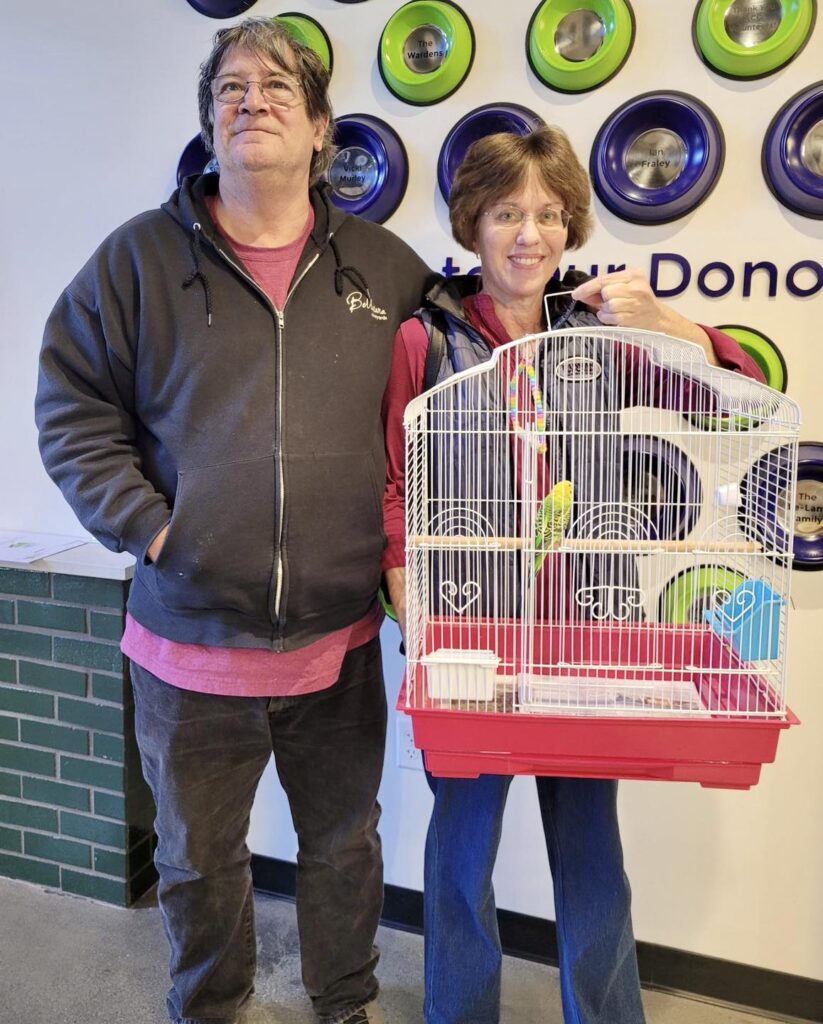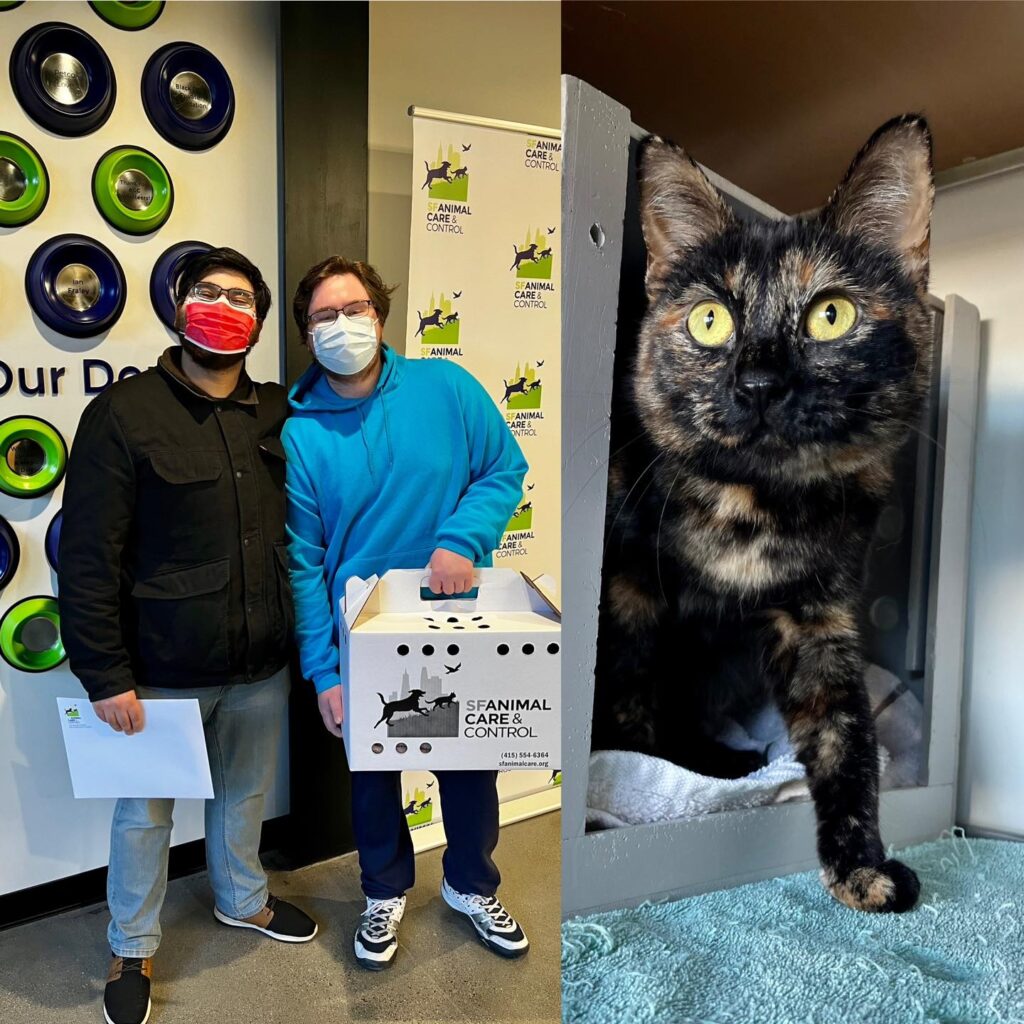 Shy sweetie Ferula has found her forever family.
Chonky senior sweetheart Smoke has gone home.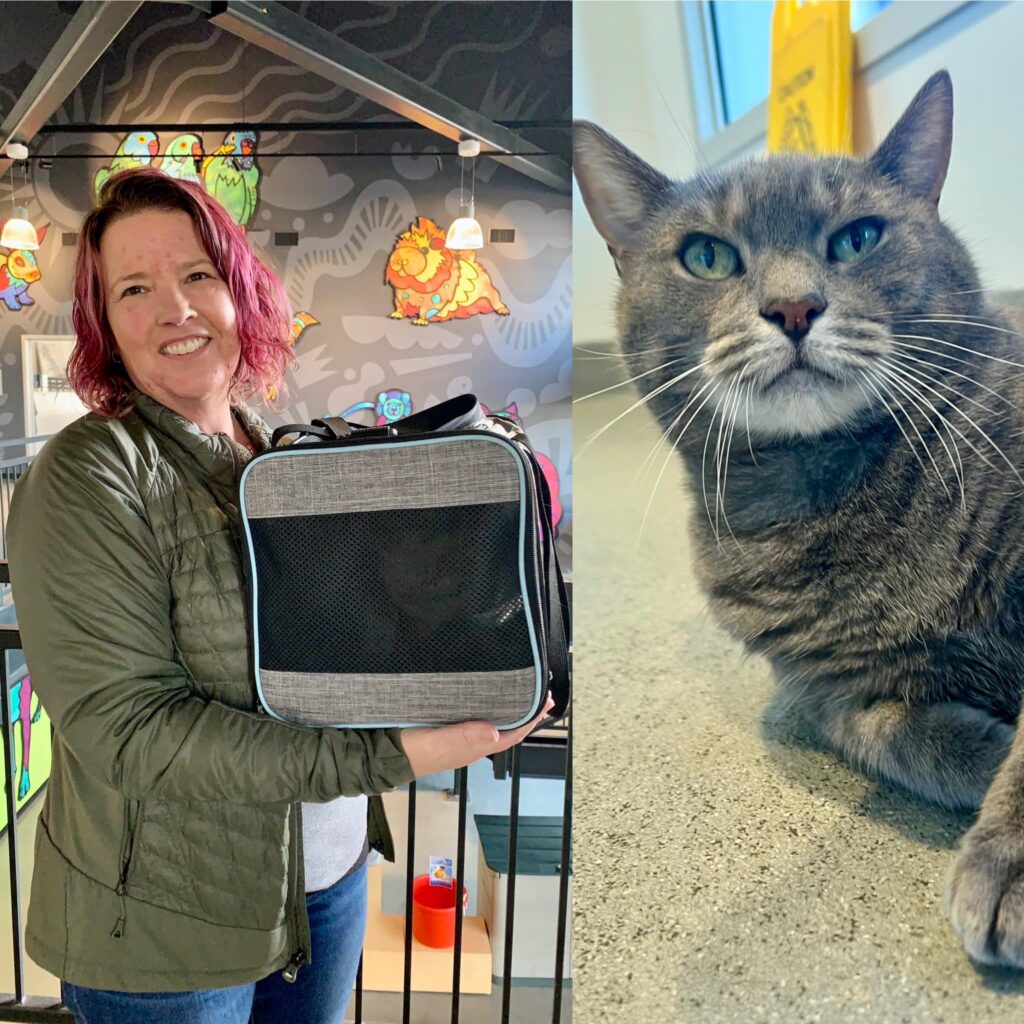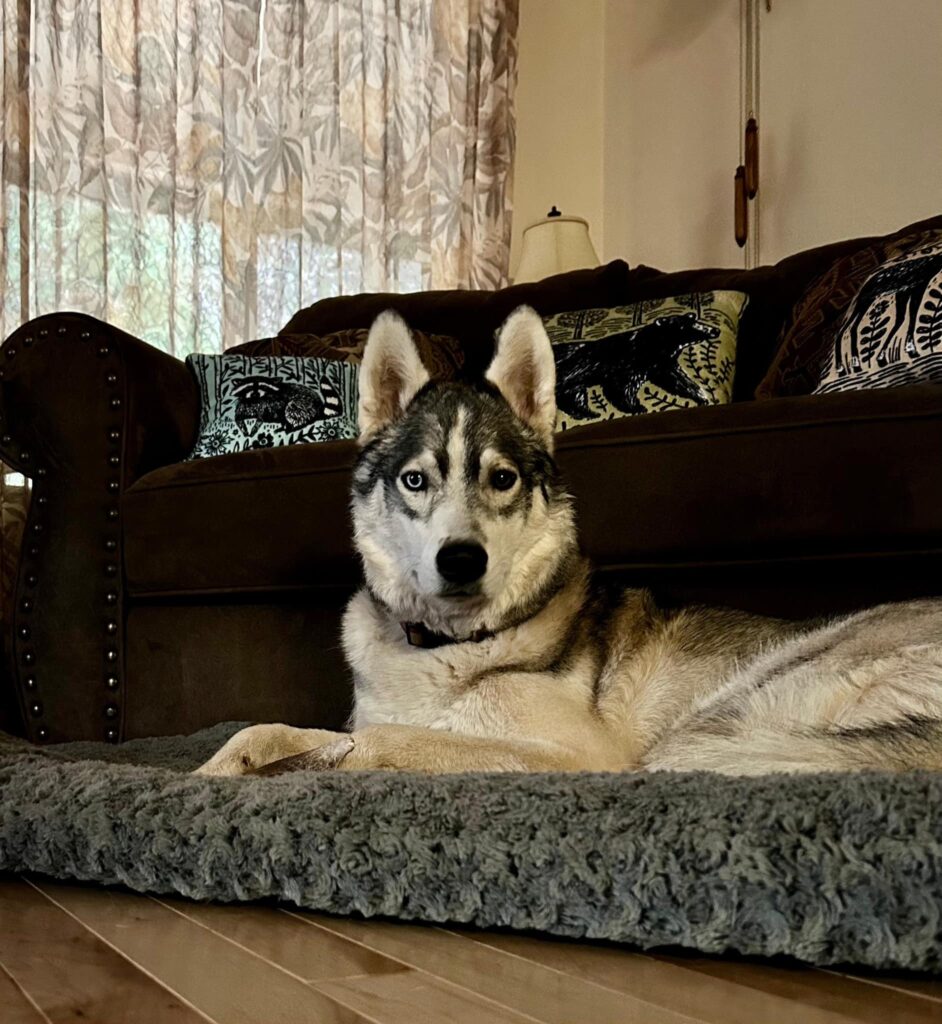 "Hi all! It's me Rocky, formerly known as Craig! It's been a year since I went home with my family to Oregon. Since then I have grown up to the handsome guy you see in the picture! My daily adventures include forest walks, playing in the snow, watching all the wildlife roam by, including turkeys, deer, foxes, and chickens. My favorite snack is turkey poop. I have had several playdates with the local girls, Misty, Missy and Luna. I get to go for rides with Dad to his jobs and I am a good boy. My favorite stop is the post office because the lady behind the desk will ask me to sit then throw me a treat! I sure have them all trained! The only thing I haven't mastered yet is the big black kitty. He's still a brute, but we are making progress. Mom says I play too hard with him, but I can't help it. He's so fluffy!"
Sweet lop-eared Peter Rabbit found his forever family.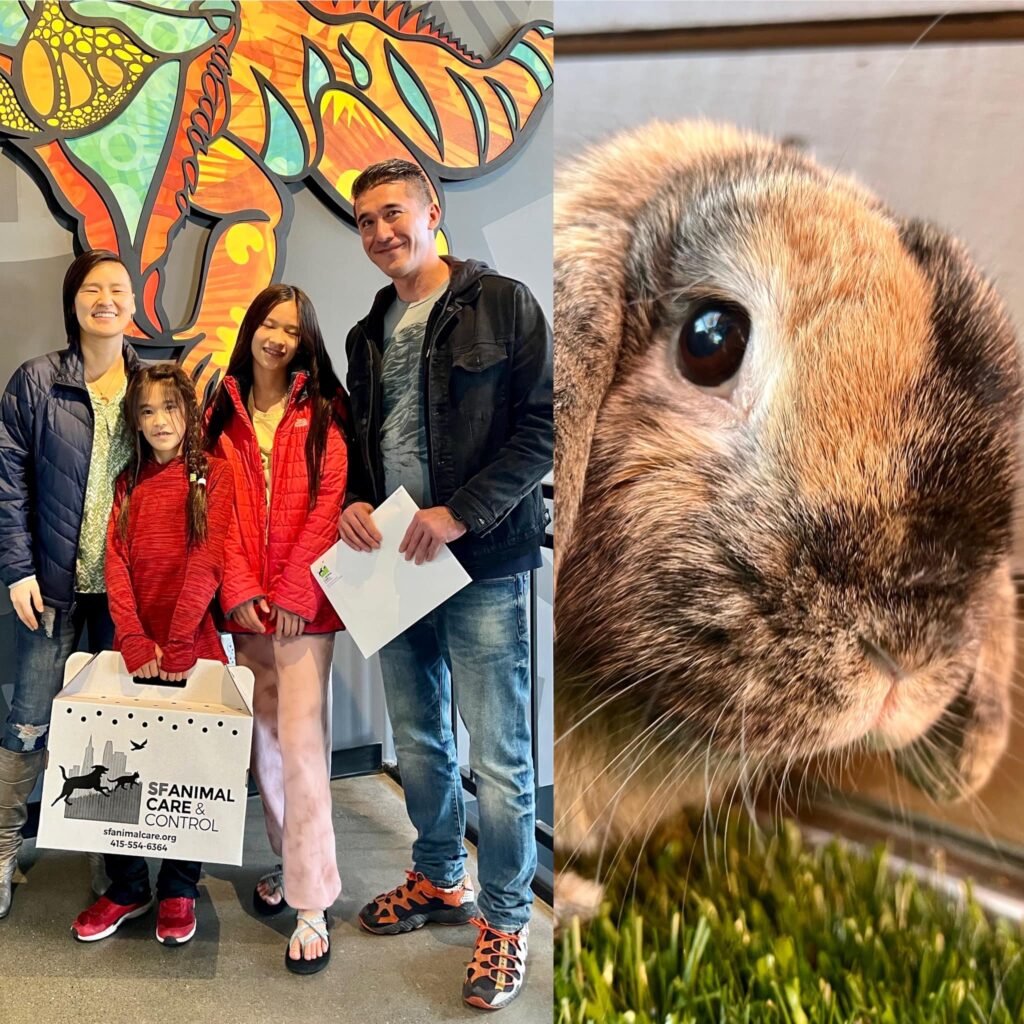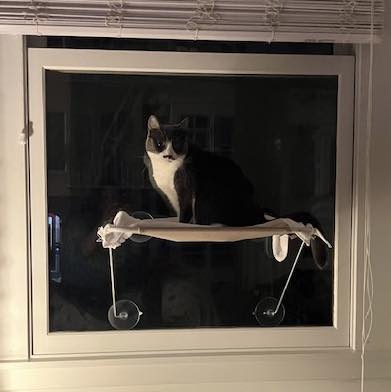 Mustachioed lady Charlie was adopted recently and we already got an update: "Want to send you a heartfelt thank you for the service you provide. I recently adopted Charlie cat from SFACC. She is doing well and we are so happy. Shout out to Eddie for helping me with 1:1 visit with her and all the SFACC team members for looking out for pets' welfare."
Loretta, formerly known as Pink, was adopted in October after a patiently waiting almost 3 months. "She is a happy, smart, active and cuddly little lady. She is more than I could have hoped for, I feel quite lucky to have her as part of the family and am looking forward to all the adventures to come!! She continues to thrive and share her sweet love with everyone (human or animal) she meets!"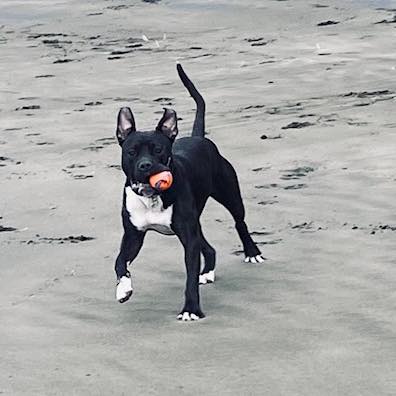 Tuxie boy Bandit was adopted about a month ago and we already have an update… "Overall, he's been getting along great with my other cat, Ollie. He's very cuddly & affectionate and playful.
Thank you for the wonderful cat and the amazing work you all do! I feel very lucky."
Teeny hamster Wesley went home with his new family!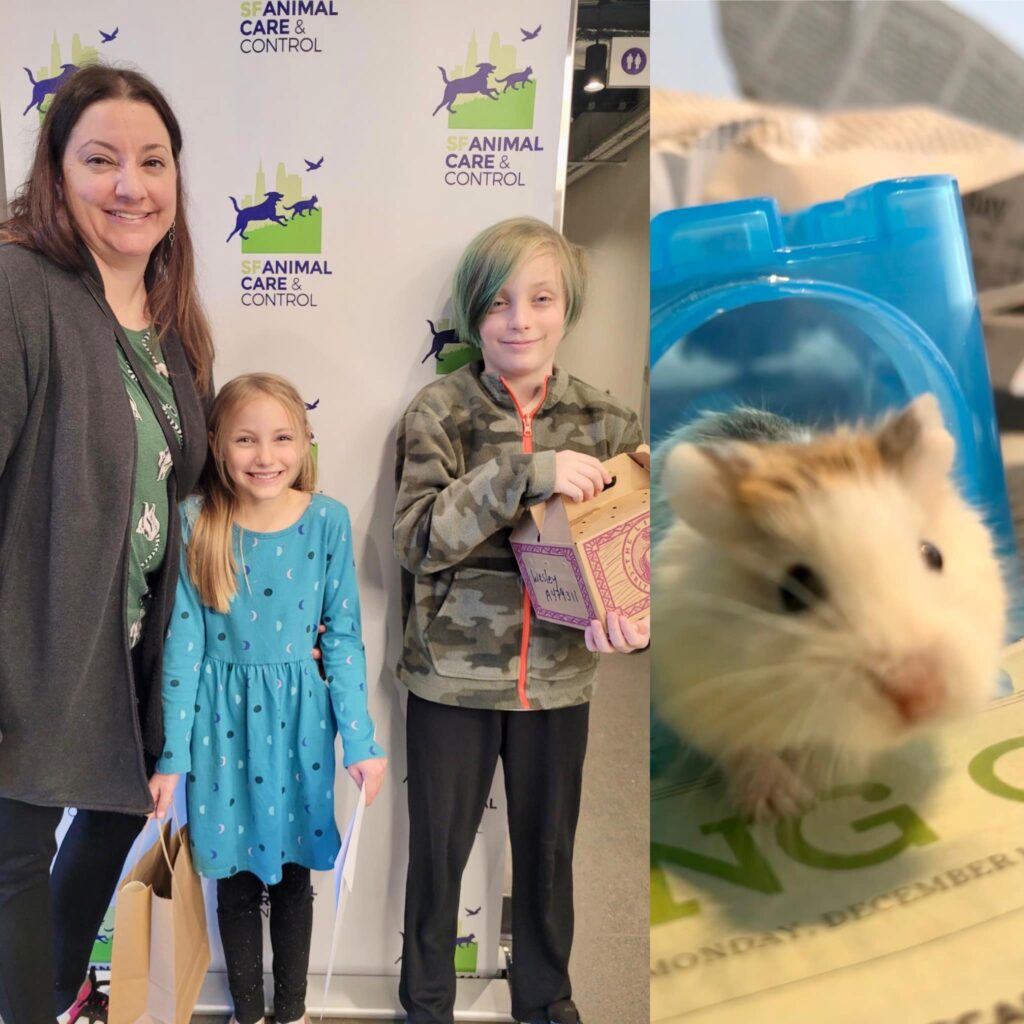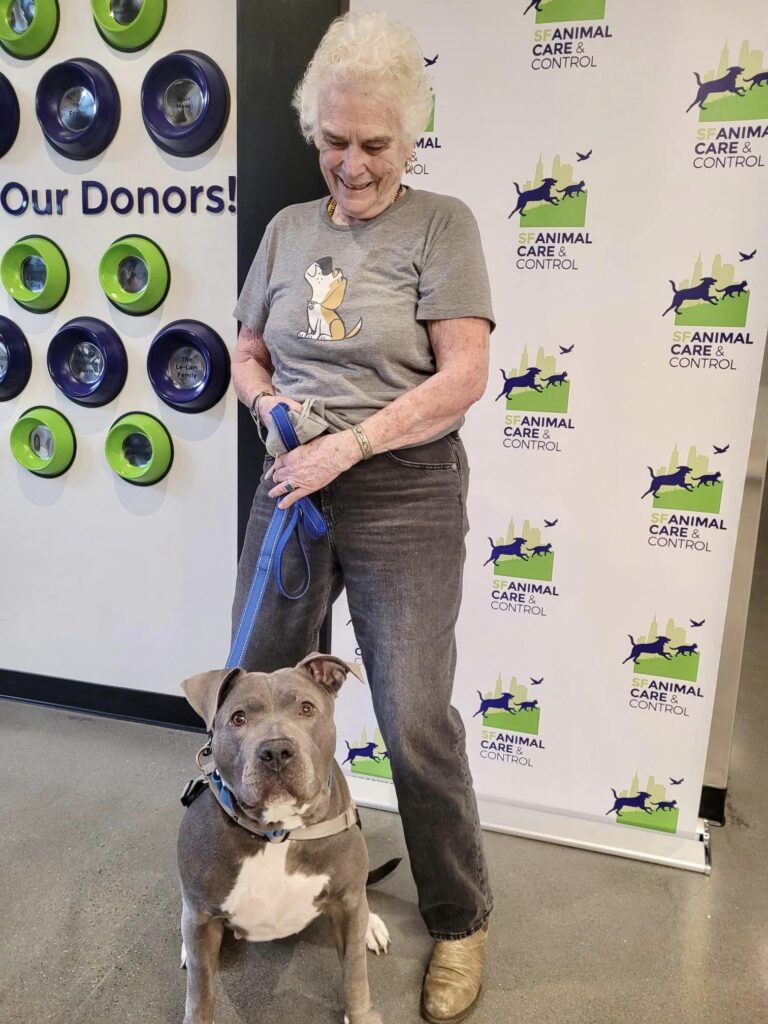 After waiting patiently for months and winning all our hearts, Baby Beluga has been adopted! Her new name is Bella, which is perfect for such a lovely lady. Her adopter's previous dog was also a pittie mix from SFACC; she clearly has excellent taste!
Adoption update! Sweet boy Toby (fka Marcus) was adopted just a couple of months ago and has already settled in to his new home! He loves hanging out on the balcony and watching birds, as well as enjoying the view out his windows.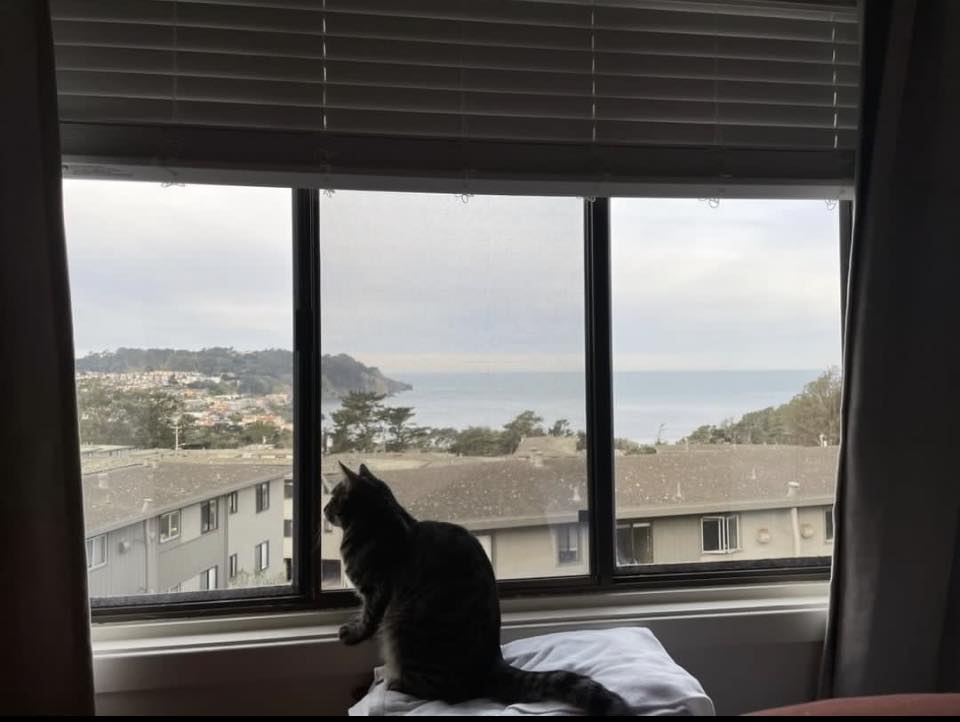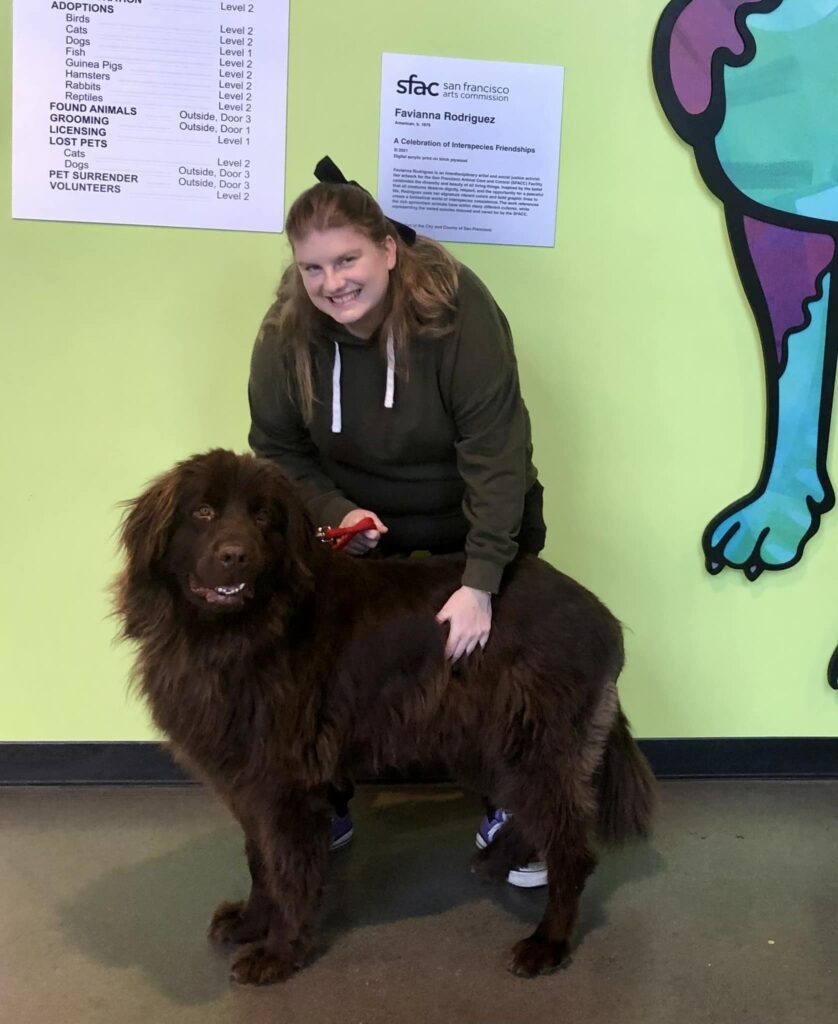 Big boy Norm got adopted before we even had a chance to share him on social media! He's been adopted by a family with Newfie experience and lots of love to give.
Florence the gecko was adopted a few weeks ago and is doing great in her new home. She's napping happily in her hidey hole.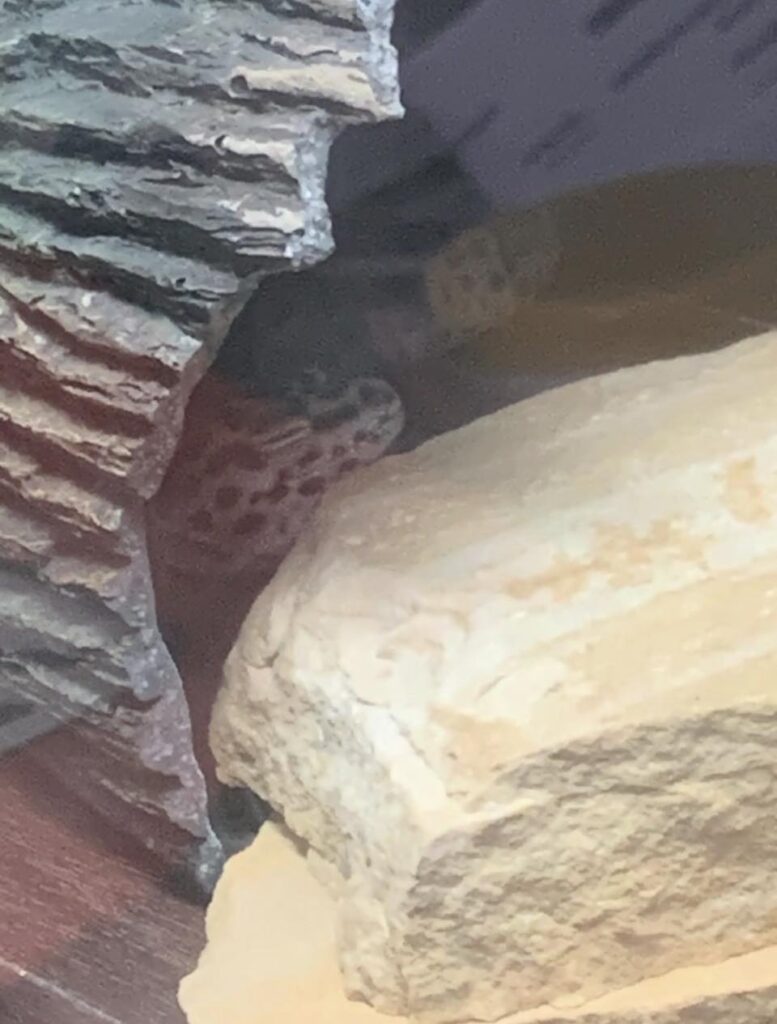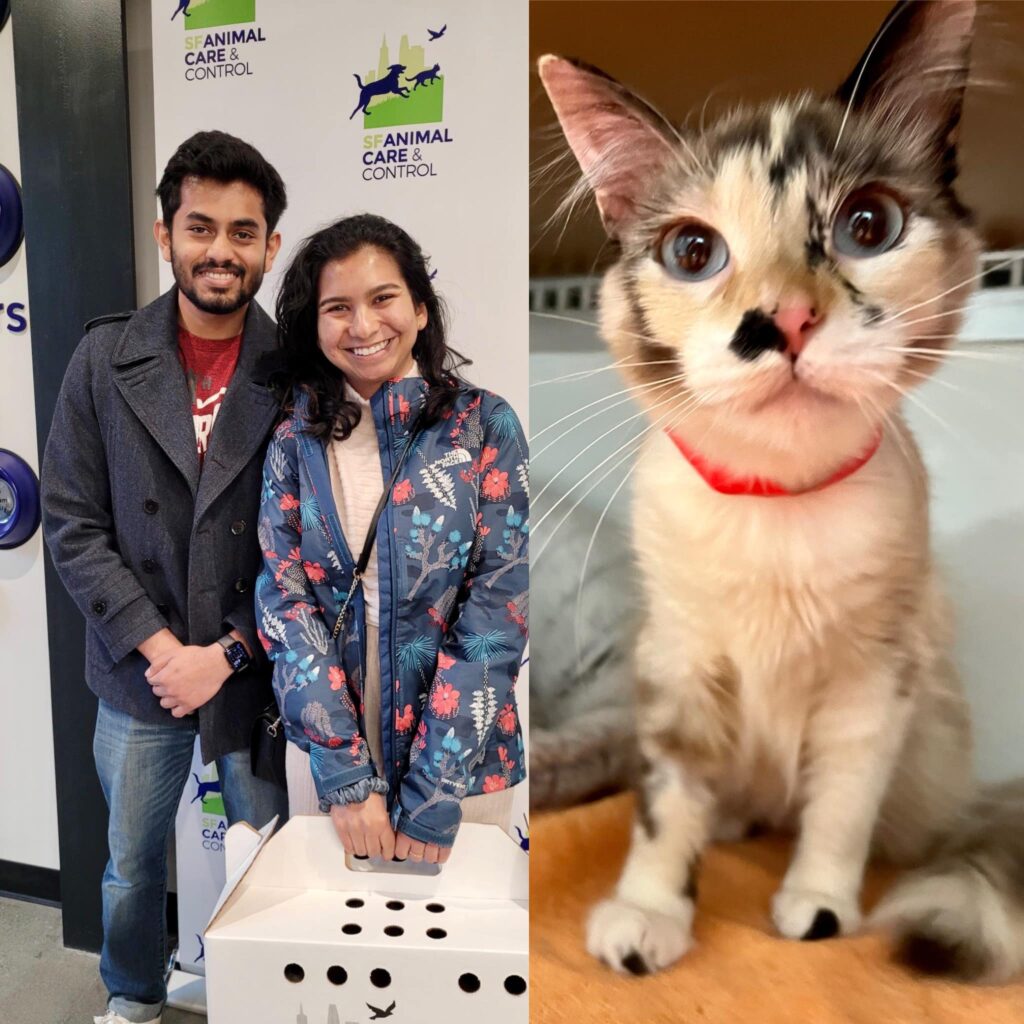 Beautiful Sukker was adopted today.
Adoption update! "Thank you, SFACC, for a smooth adoption! Sunday the scruffin muffin (now "Sunray" because she is a ray of sunshine in our family) was adopted in December 2022. She has transitioned beautifully to her new home, loving regular hikes/walks especially during the golden hour, and playing toys/fetch. She is everything and so much more to our family. we are grateful."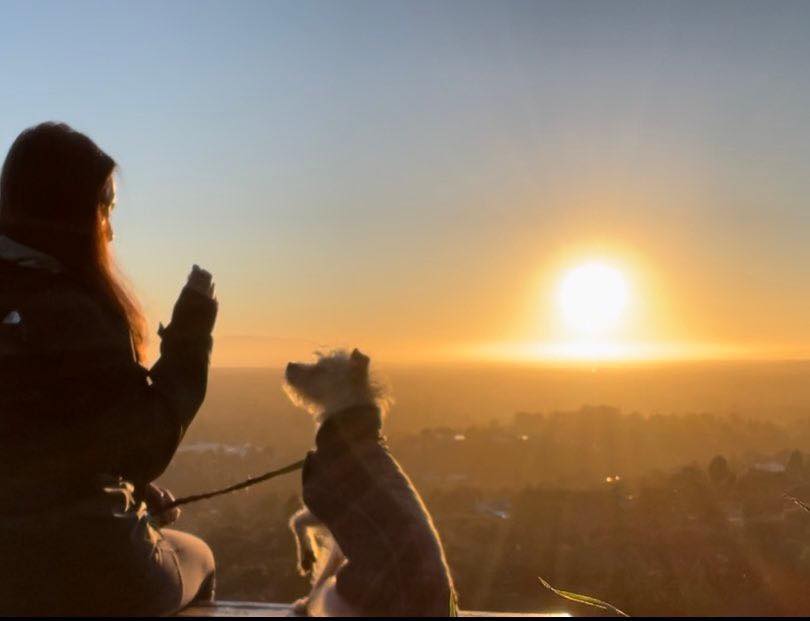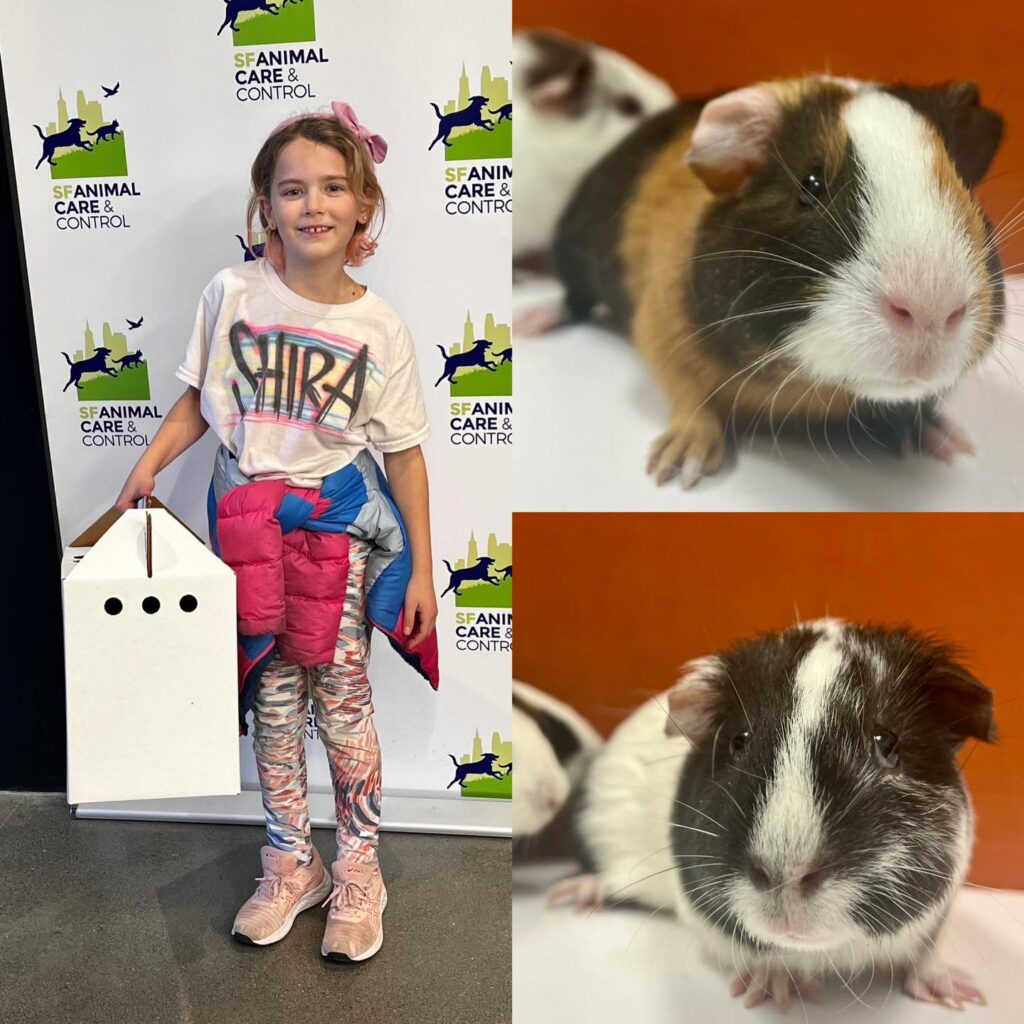 Mother & daughter Brie & Gruyère were adopted together! And their adopter is as cute as they are!
Sweet Bonnie is moving to Sacramento, where she'll be living with a feline sibling.