In April, we had 72 Adoptions! 39 cats, 16 dogs and 17 small animals (fish, rabbits, and guinea pigs).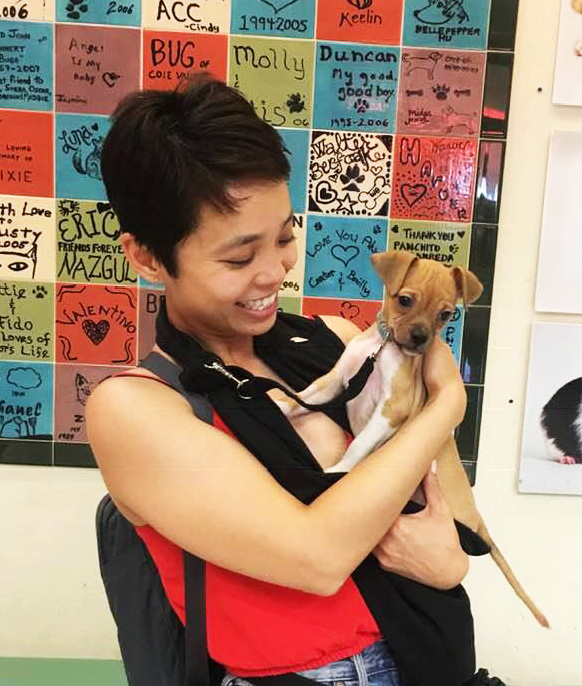 Wee pup Verdana (now Berry) leaving in her baby Bjorn with her new mom.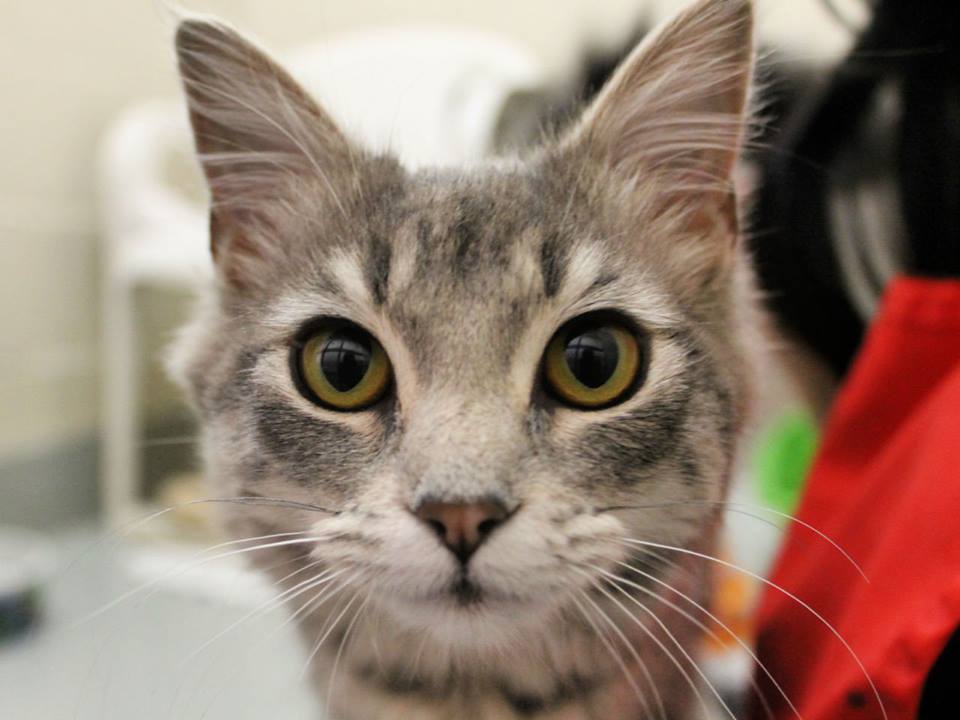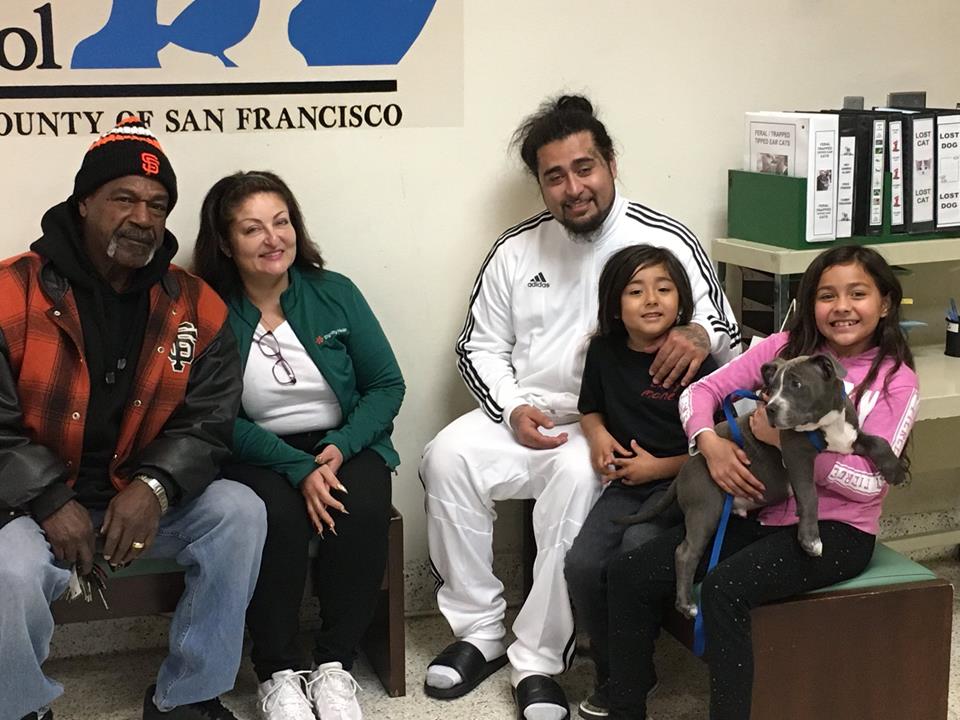 Basil will get a lot of love at home!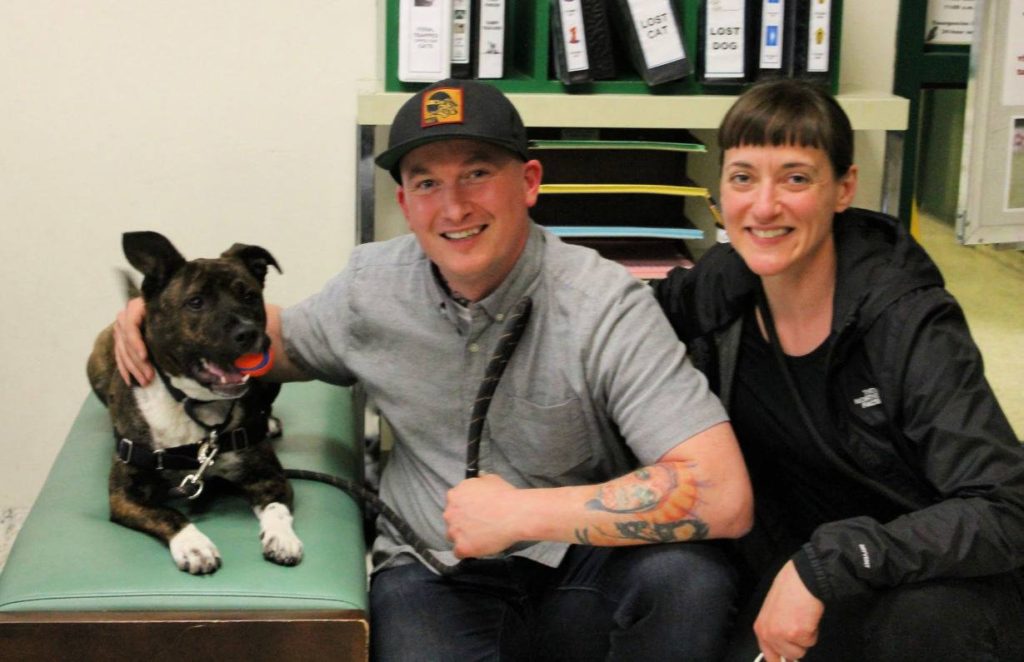 Chester, ball in mouth, ready for adventure with his new family.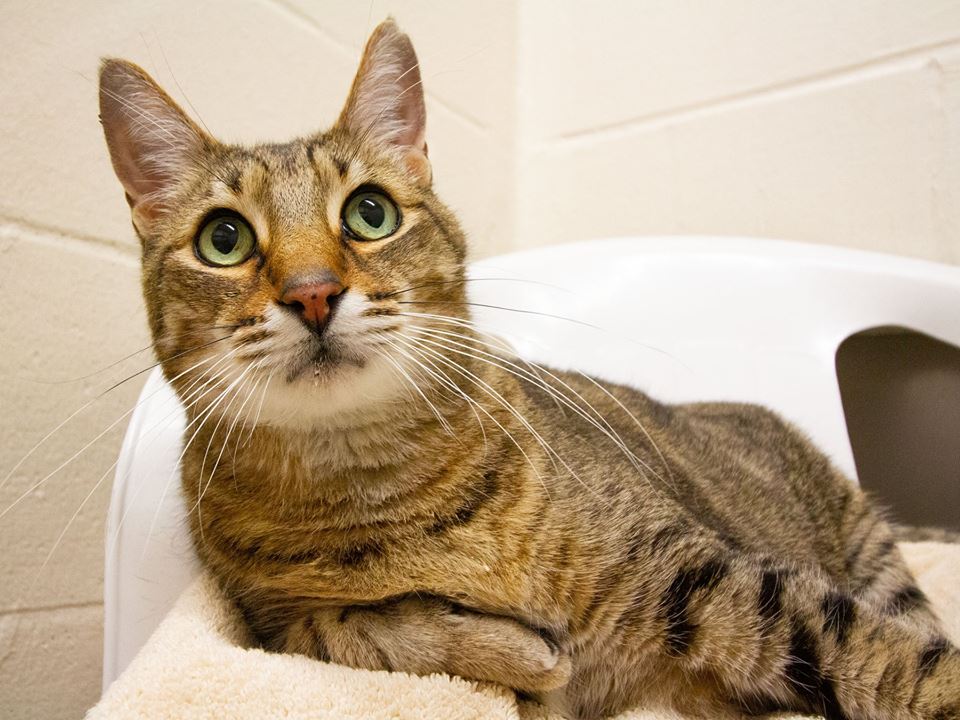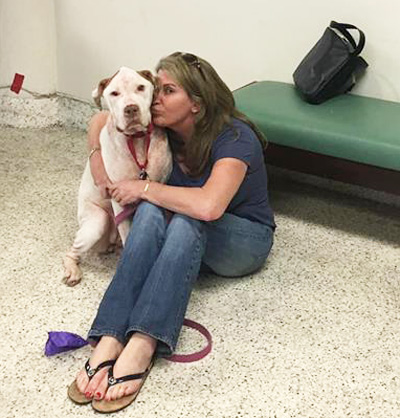 Esther Rose was adopted from us June 9, 2012. She came by today with her mom Shauna to renew her dog license. We would like to Thank Shauna for her fundraiser on Facebook and donation of $869 to Friends of San Francisco Animal Care and Control!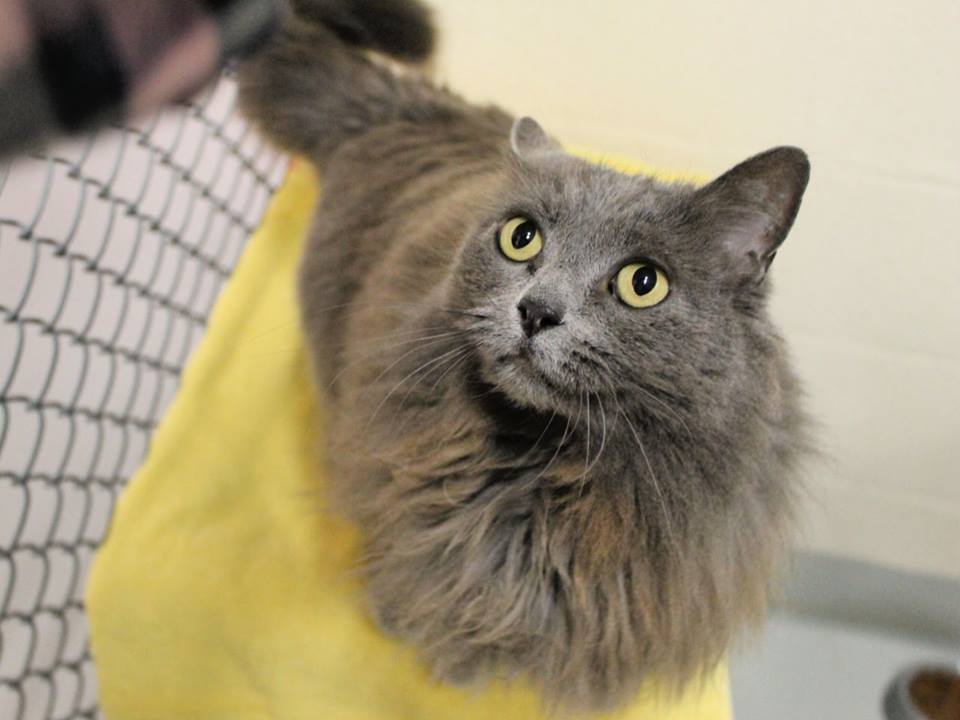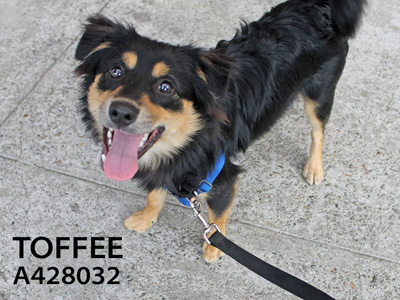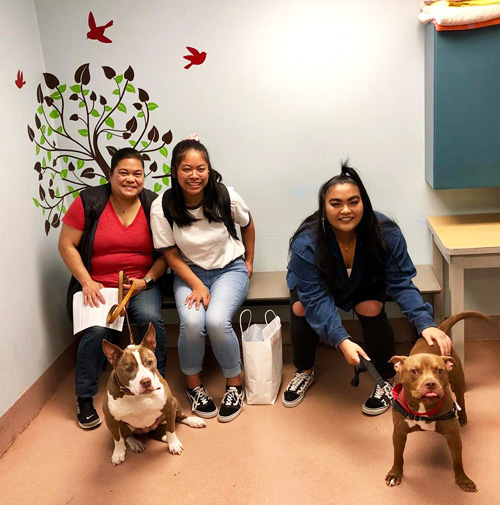 Wigglesworth (R) went home with his 14-year-old sister Kona! His new person is the vet tech that met him after the sky raisin incident.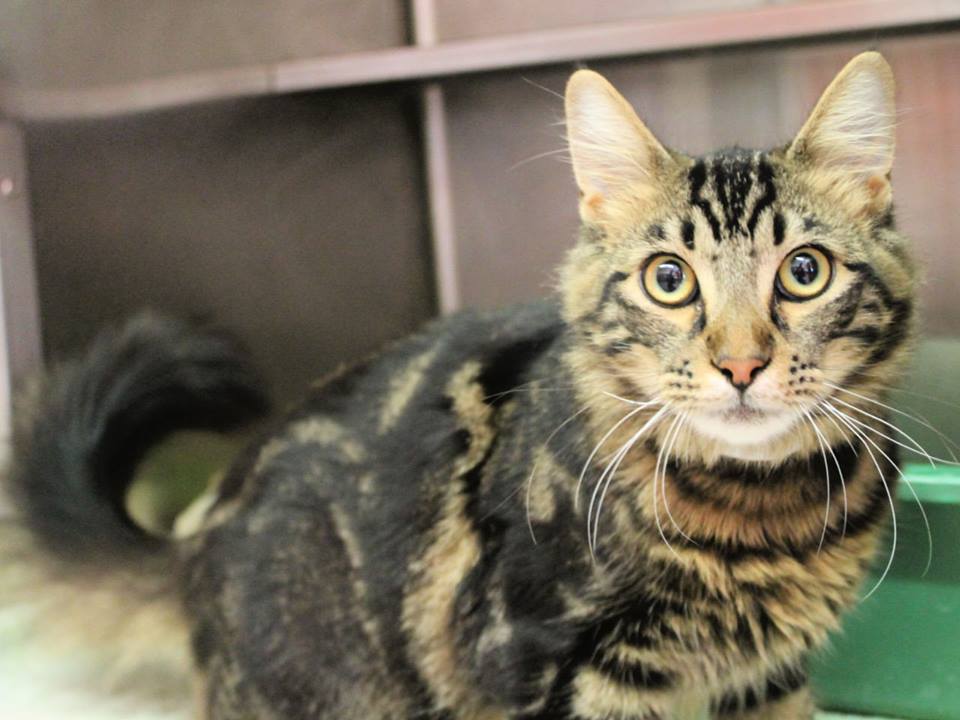 We got a great update about big handsome hunk Larry, who was adopted 11/2017. He has a baby sister, a loving family and a yard for lounging! His adopter said, "We moved to Livermore for a bigger back yard so he could lay in the grass….. Sounds like Larry is living the big dog dream!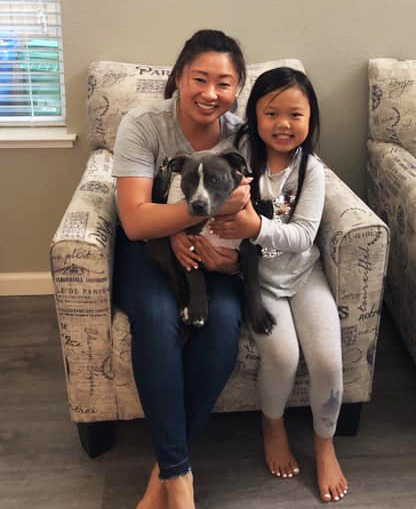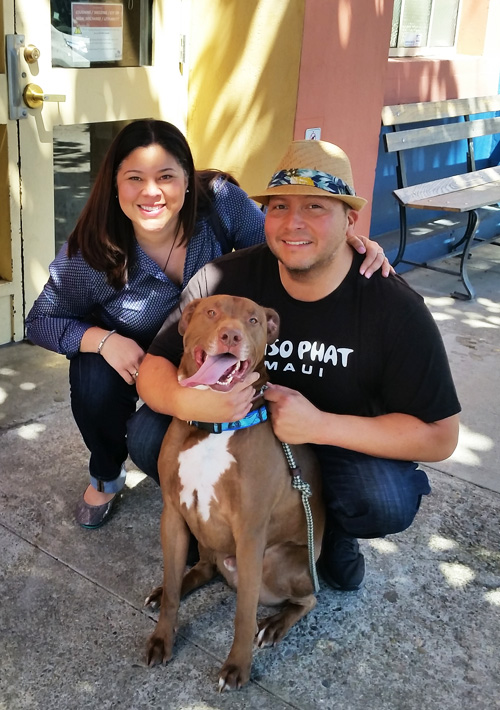 Choco (was Cabo) was adopted in 2013 as a young pup and stopped by for a visit and to look for a possibly sibling for their boy. Says his dad, Nick:
"I counted he has a total of 6 beds including our bed which he of course prefers to sleep in. He's a fantastic boy and loves to chase the ball around and run in the snow…Thanks Animal Care &Control for giving us such a great dog."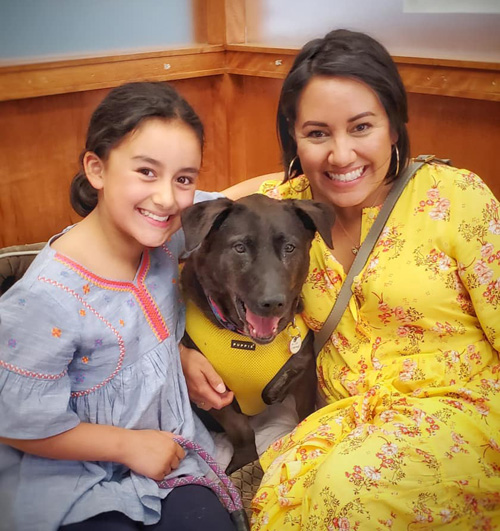 ACC grad Sally was adopted at Muttville and is now Miss Caboose.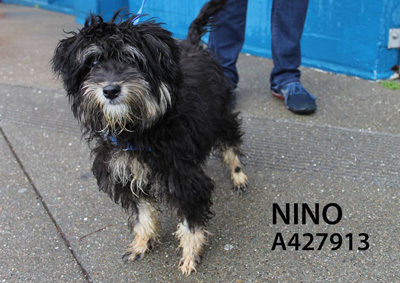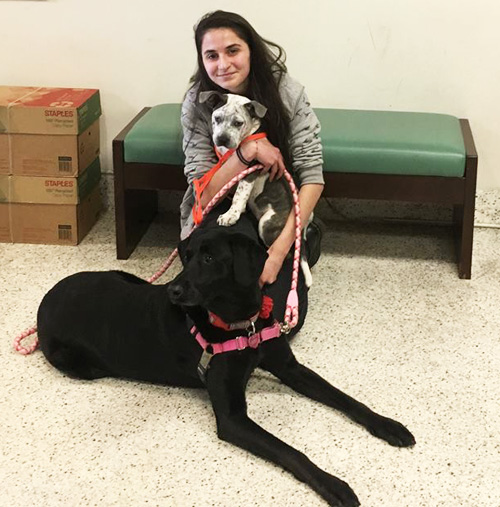 Sweet Petunia has a BIG sister.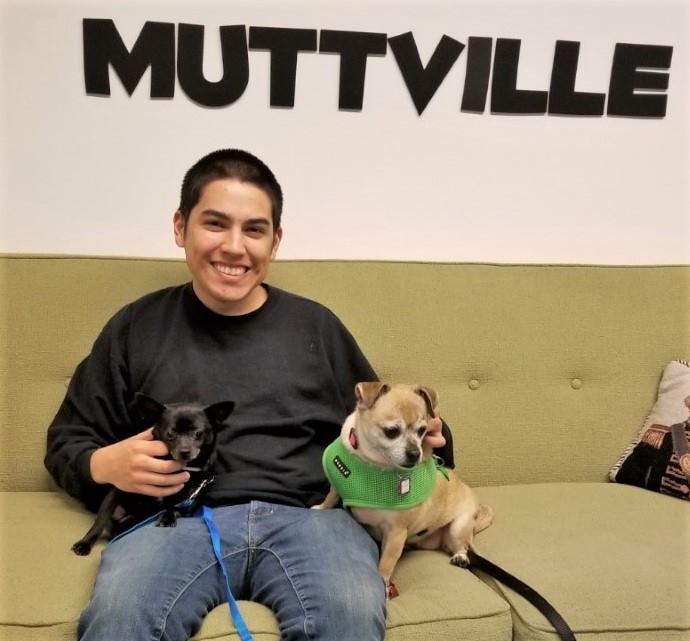 Two SFACC grads adopted together at Muttville.