Historic renovation blends modern technology and smart architecture to support the City's first animal emergency responder. See how the new facility will improve the lives of animals and their guardians, and the SFACC staff in this VIDEO produced by DPW.
On May 15 at 11:00 AM, San Francisco Animal Care & Control (SFACC) broke ground on a new state-of-the-art animal shelter at 1419 Bryant Street. Mayor London Breed, City Administrator Naomi Kelly, former S.F. Supervisor Katy Tang, The Friends of Animal Care & Control, The Dept. of Public Works, Clark Construction, and the Department of Animal Care & Control staff, volunteers and animals gathered to celebrate this historic occasion. The new facility will enable SFACC to fulfill its responsibilities as San Francisco's first responder for all domestic and wildlife animal emergencies, as well as better serve the City's growing population of lost, abandoned, sick, injured, abused, and surrendered animals. The event was open to the public and about 200 attendees were sheltered from a light rain to hear remarks from city dignitaries and show support.
The 65,000 square-foot project–a collaboration between SFACC, the San Francisco Department of Public Works, and the San Francisco Office of the City Administrator–is scheduled to open in 2021, and is designed to provide safe, sanitary, and humane conditions in line with best practice animal health and welfare standards. Improvements over the current building include specially engineered ventilation schemes, room finishes, noise reduction strategies, and cleaning systems to mitigate disease paths, control noise and odors, facilitate sanitation, and improve the welfare and adoptability of all animal occupants. The project will allow SFACC to continue emergency operations after a major earthquake, even if power and water are temporarily interrupted. With nearly double the square footage of the current building, the new shelter will include a modernized veterinary suite, expanded play and training areas for all animals, and new education spaces to serve the public, animal care staff, and the many volunteers who log over 27,000 hours at SFACC every year. 
"We are thrilled to take this next step in our journey." says SFACC Executive Director Virginia Donohue, who hosted the groundbreaking ceremony. "The new building will allow Animal Care and Control to advance our mission to care for and protect San Francisco's animals and support the people who love them. We are extremely grateful for the City's commitment to building a sustainable future for all of San Francisco's animals."
The new facility replaces SFACC's existing home at 1200 15th Street, where the agency has been for nearly 30 years. The 15th Street location was constructed as a warehouse in 1931 and repurposed as the municipal animal shelter in 1989. The renovated facility on Bryant Street similarly will carry a historic legacy—this time of an 1893 San Francisco Municipal Transit Agency power station originally used to store vehicles and overhead lines.
SFACC's groundbreaking ceremony marks the 30th anniversary of SFACC and the unveiling of a new agency logo and messaging: "Open doors. Open arms." The new branding underscores SFACC's open-admissions policy of accepting all domestic and wild animals regardless of species, age, medical, or behavioral condition. By contrast, "limited-admission" shelters and nonprofits select which animals they accept and how many.
While the City is funding the majority of the cost for the new facility, SFACC is also seeking financial support from the community through its nonprofit board, Friends of SF Animal Care & Control. For those interested in being a benefactor and demonstrating commitment to this historic renovation, opportunities to name rooms and areas of the building are available through tax-deductible donations.
About San Francisco Animal Care & Control
San Francisco Animal Care & Control (SFACC) is a taxpayer-funded, open-admission animal shelter. Since 1989, SFACC has provided housing, care, and medical treatment to wild, exotic, domestic, stray, lost, abandoned, sick, injured, and surrendered animals. SFACC's doors are open to all animals in need regardless of species, medical condition, or behavior. To learn more, visitwww.sfanimalcare.org or call (415) 554-6364.
About Friends of San Francisco Animal Care & Control
Friends of San Francisco Animal Care & Control (Friends of SFACC) is a 501(c)(3) not-for-profit all-volunteer organization founded in 2000. Friends of SFACC is the only organization dedicated to raising funds for the City's municipal, open-admission animal shelter and its rescue partners to enhance or establish programs and services that benefit animals and serve and educate the public. To learn more about how you can become involved in the mission of Friends of SFACC email info@friendsofsfacc.org. To support the campaign, email development@friendsofsfacc.org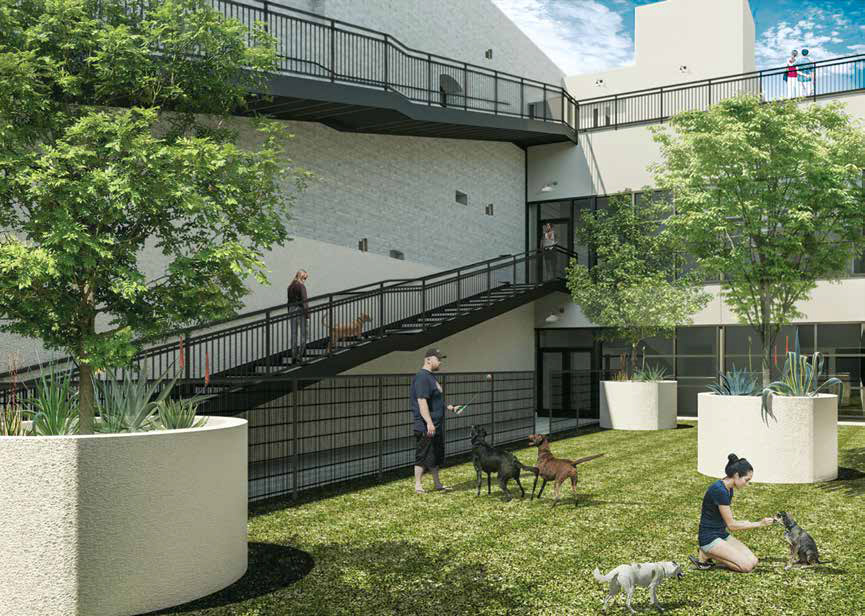 San Francisco Animal Care and Control Announces Groundbreaking of New Shelter