During the shelter-in-place order as a result of COVID-19, SFACC mobilized shelter volunteers to foster adoptable animals. As of April 3, there are 62 animals in foster care, which gives the staff a break and makes more space available if needed for people who become ill and cannot care for their pet. Our sincere and deep gratitude for all the volunteer fosters giving these animals the field trip of their dreams!
"Smallz is 14yo and Bam Bam is 9 years old, acting like he's 5 until he realizes he's tired. Smallz has arthritis so his walks are short and sweet. Bam Bam has been exploring Russian Hill, Aquatic Park and the Palace of Fine arts. He's enjoying the highlights of the area without the crowds.
Bam Bam has been getting in plenty of steps every day keeping his foster mom active an away from the fridge. (Lol). Mostly the fridge is barricaded by Smallz when he lays down in the kitchen. It works great for all of us. Brushing sessions are requested daily now by Smallz. One of his admirers on the street asked if he'd been to the salon as he looked so dapper and fresh! Bam Bam is just a constant head turner by other people and dogs so he's feeling good about himself too. They love both the brushing and hanging outside to see people walk by. They're really good at cuddling and letting you know when they are still in need of more lovin'…These two are a treat to have around."
Good boy Dermot is enjoying his foster time! Looks like he's perfected chilling indoors, as well as the one ear up and one ear down look.
We have our first foster win! Guinea pig cuties Pigglesworth and Pygmalion will be adopted by their foster as soon as we resume adoptions!
Playful Lady is loving foster life and her foster feels likewise! "Lady has been a dream to have. She is such a sweet cat with tons of love to give. Thank you again for allowing me to foster her, it's been a pleasure."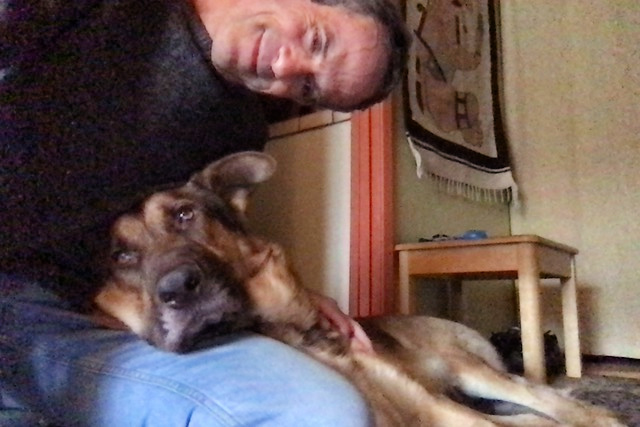 Foster dog Hans is clearly an expert at cuddling in place! Who wouldn't mind staying indoors if you get to snuggle up with a big handsome German Shepherd?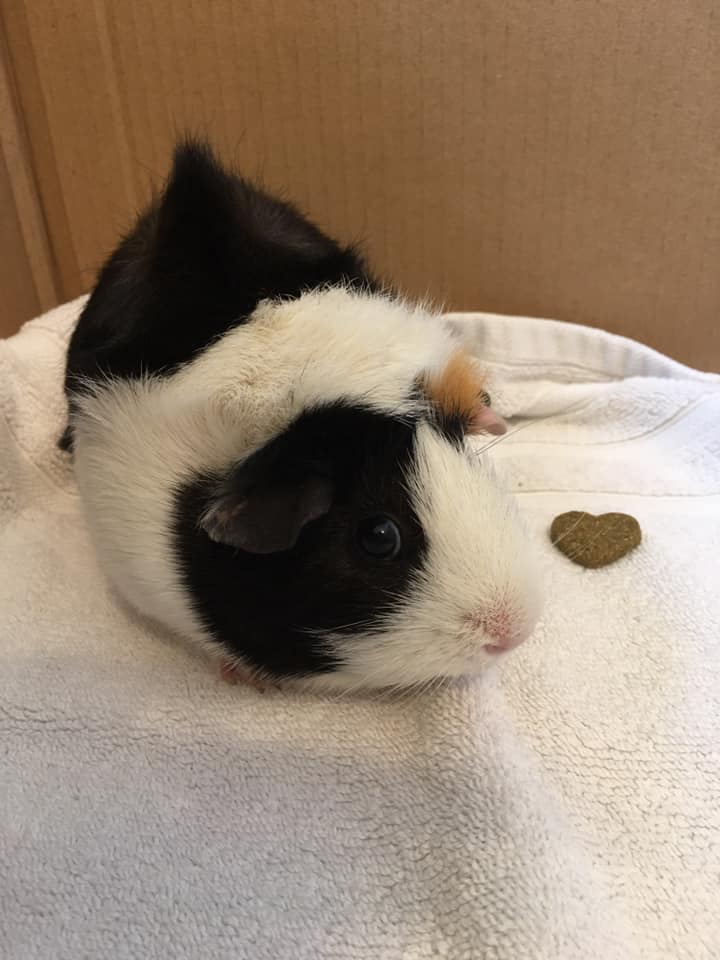 Guinea pig foster update! "Here is our little foster girl, her name was piggy but we call her Gwendolyn! She is so pretty and sweet! Great eater and makes the loveliest sounds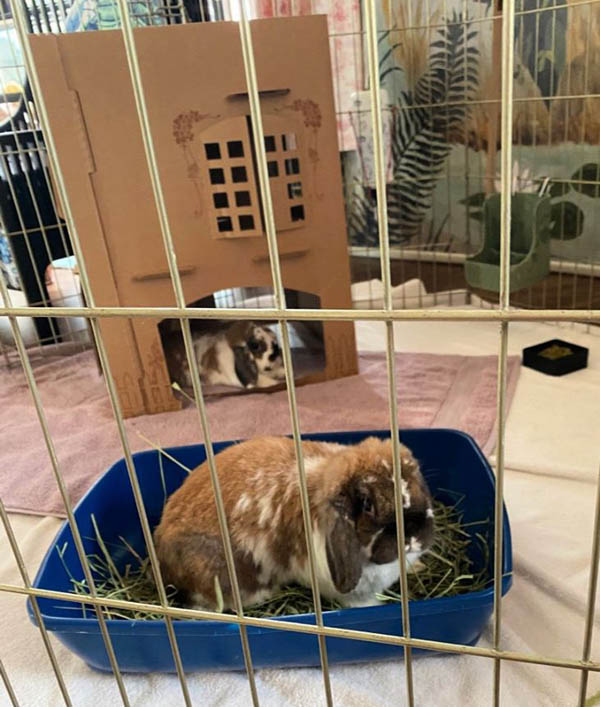 Lop eared buns Nala and Bella are enjoying their foster home, with lots of tasty treats, a bun house and lots of love!
"Travis is loving his life and getting as many snuggles as possible. We love having this little man."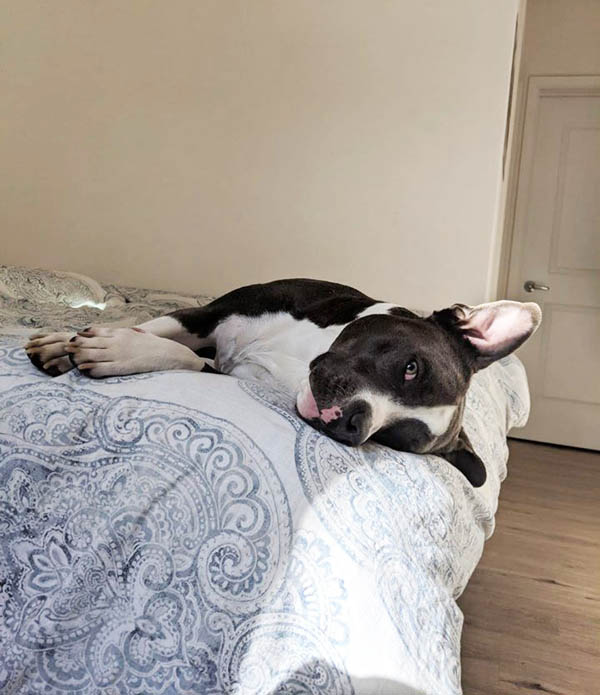 Beautiful Miss Moey is making the most out of sheltering in place in her foster home. She looks pretty comfy cozy!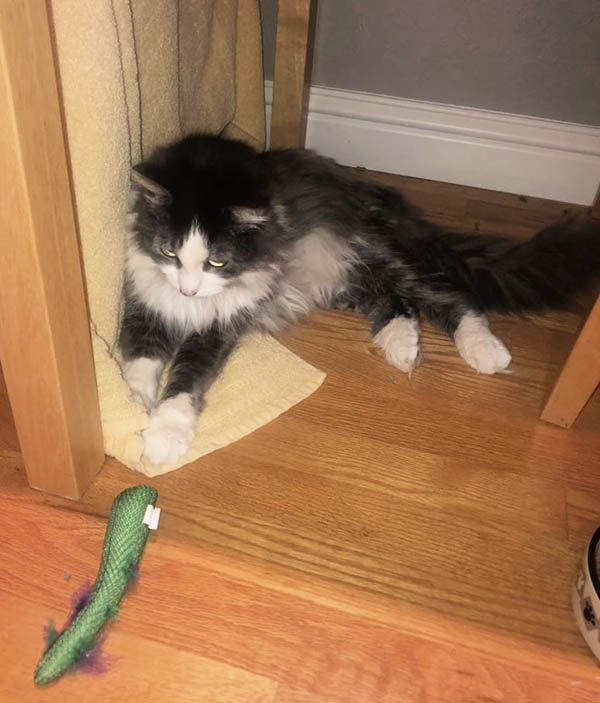 Fluffy foster gent Evante is doing great in his foster home. He was understandably nervous at first but now he's out and about! "He loves being pet, makes muffins and purrs when I'm nearby."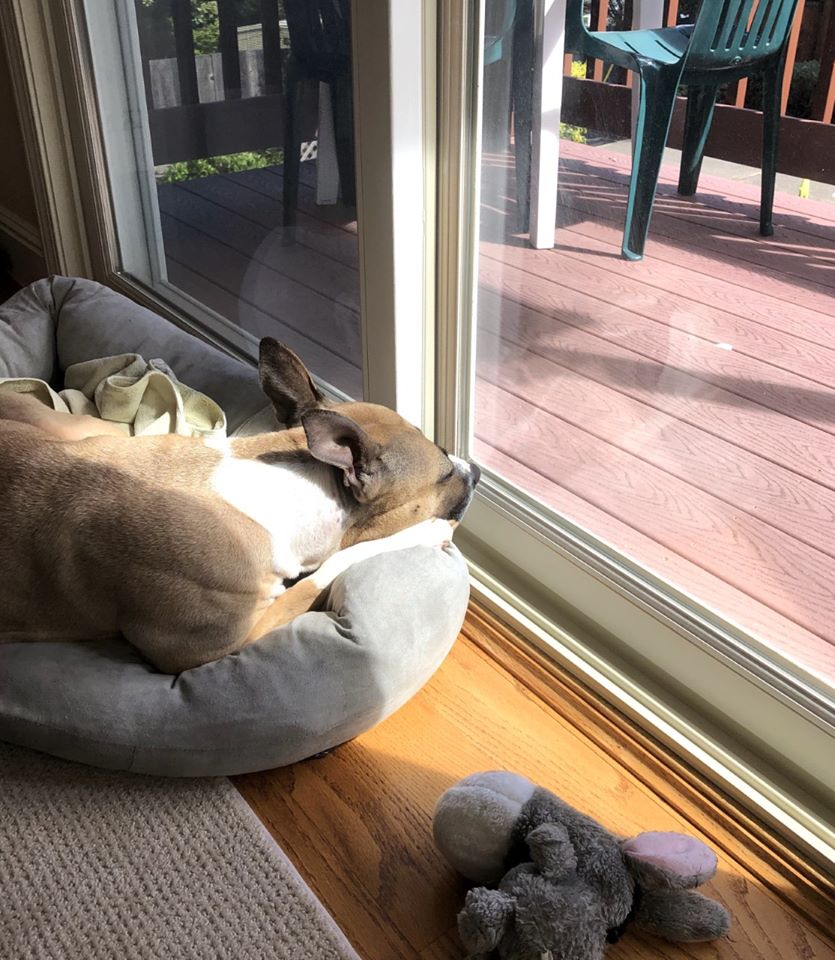 "Pecan Sandy loves garden views and dozing off in the sun after a long walk around the neighborhood."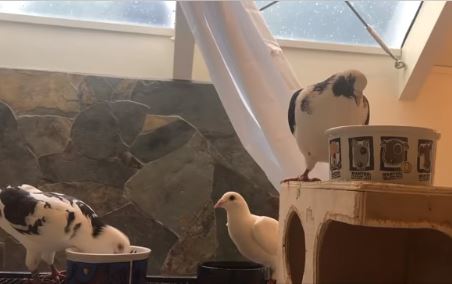 It's a pigeon party! Foster birds Sabah, Marzipan and Fondant enjoy a sunny breakfast.
Foster cat Sammy has elegance and flair as well as a stellar view of the city.
Pretty girl Minna is thriving in her foster home, recovering from her spay surgery in loving surroundings."Overall she's doing great! So full of energy and cuddles. She's such a sweet, good girl."
"We just brought Louisa to her foster home today. She is super sweet and was exploring immediately. We let her have some time alone to settle in and she immediately found the bed we set up by the window. She played with a feather toy for a bit and then settled on my lap while I ate dinner. I think the only time she isn't talking is when she's settled on a lap"
Advice from cat behaviorist GoCatGo (SF)…"Louisa started off her first days home in a chatty mood. It was hard to leave her alone without her singing her favorite tune. We've redirected her attention to food puzzles, giving her a job to do each day while #shelterinplace . (Hey, you can repurpose those #toiletpaper rolls! ) She's quieted down some, but she's probably always going to be that quirky and chatty kind of cat. Big Thanks to resourceful and creative foster parents that want to make the best of these challenging times."
"Prince Harry is an active, kittenish teen. …Cuddly too and likes head scratches and belly rubs. He's sweet and very gentle. He figured out the lay of the land very quickly and is curious about whatever I'm doing. He's super playful and loves chasing the fishing pole toy. Happy lounging by himself too, watching DogTV."
Wee pup Pinnocchio is now with Grateful Dogs Rescue. Check out how cute he is with his foster siblings!
Volunteers Shelter in Place with SFACC Animals