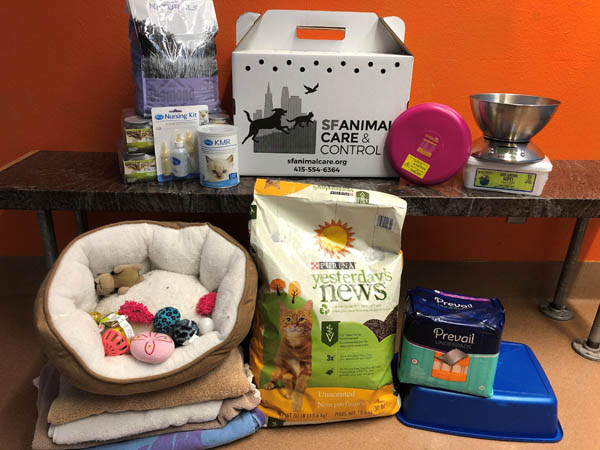 Starting on April 11, 2020, San Francisco Animal Care and Control will provide special "Kitten Care Kits" to people who find underage kittens on their property and have the ability to care for them. 
Update from Executive Director Virginia Donohue…
As we are all aware, the world has changed dramatically in the last three months. The urgency of the pandemic requires that we rethink how we operate to keep staff, volunteers and animals safe. In light of the seriousness of the pandemic, University of California at Davis and University of Wisconsin have teamed up to make a broad set of recommendations on how animal shelters should operate in these tumultuous times.
As with every other aspect of the pandemic, information and best practices evolve. We pledge to stay up-to-date on it all for the best possible outcomes for the animals in our care, our community members, volunteers and staff. Most importantly, we must take the shelter in place order seriously. Every time you leave your home, you put yourself and other people at risk. As an organization, we cannot support or promote any activity that jeopardizes human health.
These recommendations run counter to the soul of any animal welfare organization and are staggering to contemplate. However, with shelter-in-place orders in much of the country, we are placing a premium on human health and safety.
Spay/neuter surgery has been deemed not essential at this time. Shelters are being asked to place animals in homes and ask adopters to return for surgery when normal activity resumes. Veterinarians stress that while our mutual goal is population control, at this time elective surgery takes valuable protective equipment away from human health providers. It also exposes staff members to unnecessary exposure to COVID-19. SFACC is developing a system for virtual adoptions and for tracking animals who will need to be brought back for surgery.
Also, the national recommendation is that shelters no longer take in healthy kittens of any age. Advocates should not be leaving their homes to trap cats and kittens. This is not an essential function and violates the health orders that are in place. SFACC will continue to take in all animals who are ill or injured.
The guidance is based on concern for everyone involved and the extraordinary number of human interactions that take place in the care of kittens. We recognize that this will result in a surge of intact, homeless kittens. Even worse would be a surge in COVID-19 cases amongst the trappers, foster homes, kitten advocates, volunteers and shelter staff. All of the guidance can be found HERE.
If San Francisco residents find kittens in their yards, they can call SFACC and describe the situation. We will prepare customized kitten kits that can be picked up outside the shelter by appointment. This will allow residents to care for the kittens in place. If kittens are sick, injured, orphaned and unweaned, in immediate danger or the caller is unwilling to provide care, they can bring the kittens to the shelter.
SFACC is the only shelter in San Francisco that will take in animals whose guardians are hospitalized due to COVID-19 infections. We currently have three in-house, and are planning for more as the number of cases increases. To make room for them, we have more than 60 animals in foster care with fabulous volunteer families.
We expect the guidance to continue to evolve and we will adapt accordingly. Meanwhile we will be making plans for how to move forward after the crisis eases. We realize that we will have a lot of catch up work to do and hope that all of you will be there to help us.
Please stay in your homes and be safe.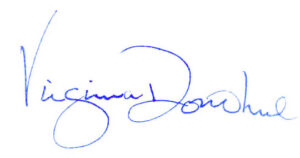 Virginia Donohue, Executive Director
You can help SFACC keep Kitten Care Kits supplied by donating items from the shelter's Amazon Amazon Wish List.
Changes in SFACC Procedures During COVID-19