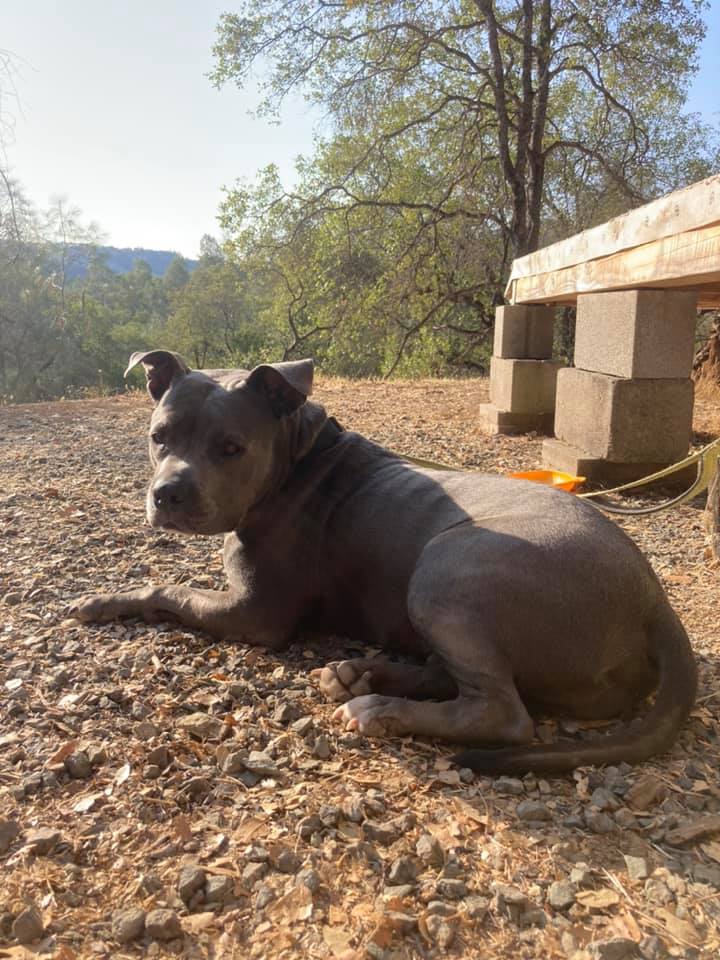 By Lauren Taylor
Behavior & Training Dept., SFACC
Shaka came to the shelter on a custody hold after his loving owner was hospitalized in February of 2020. He was understandably anxious but friendly and enjoyed interacting with staff and volunteers. After nearly a month-long stay we learned that Shaka's owner was still in the hospital and about to undergo a serious procedure. He would not be released for an extended but unpredictable amount of time as he received rehabilitative services, but desperately wanted to keep his dog. Staff at both the shelter and the hospital advocated for the pair and we devised a plan to keep them together.
Behavior staff noted that Shaka's anxiety was escalating in the shelter and that it would be in his best interest to move to a foster home while his owner recovered. One of our incredible foster parents stepped forward and was willing to do everything needed to keep Shaka healthy and comfortable until his owner was released from the hospital.
Shaka's story didn't end there. After nearly a month and a half in foster care, his owner reluctantly decided he was no longer in a position to care for a dog due to his personal health and surrendered him to the shelter. Luckily, our Behavior team had worked closely with Shaka's foster parents, gathered valuable information about his behavior, and determined he was a wonderful adoption candidate.
Shortly after becoming available for adoption in late April, Shaka hit the jackpot with a pair of great adopters who were excited to welcome him into their home. Shaka's adopters happened to be friends with one of our dog volunteers and we recently received some adorable pictures of him on a camping trip. The expression "it takes a village" rang true for Shaka and we thank everyone involved in helping this sweet boy get to his happy place.
Shaka's Story – It Took a Village