In February, SFACC adopted out 21 animals (7 dogs, 12 cats, and 2 small animals). In addition, we transferred 167 (55 dogs, 39 cats, and 73 small animals) to adoption/rescue partners.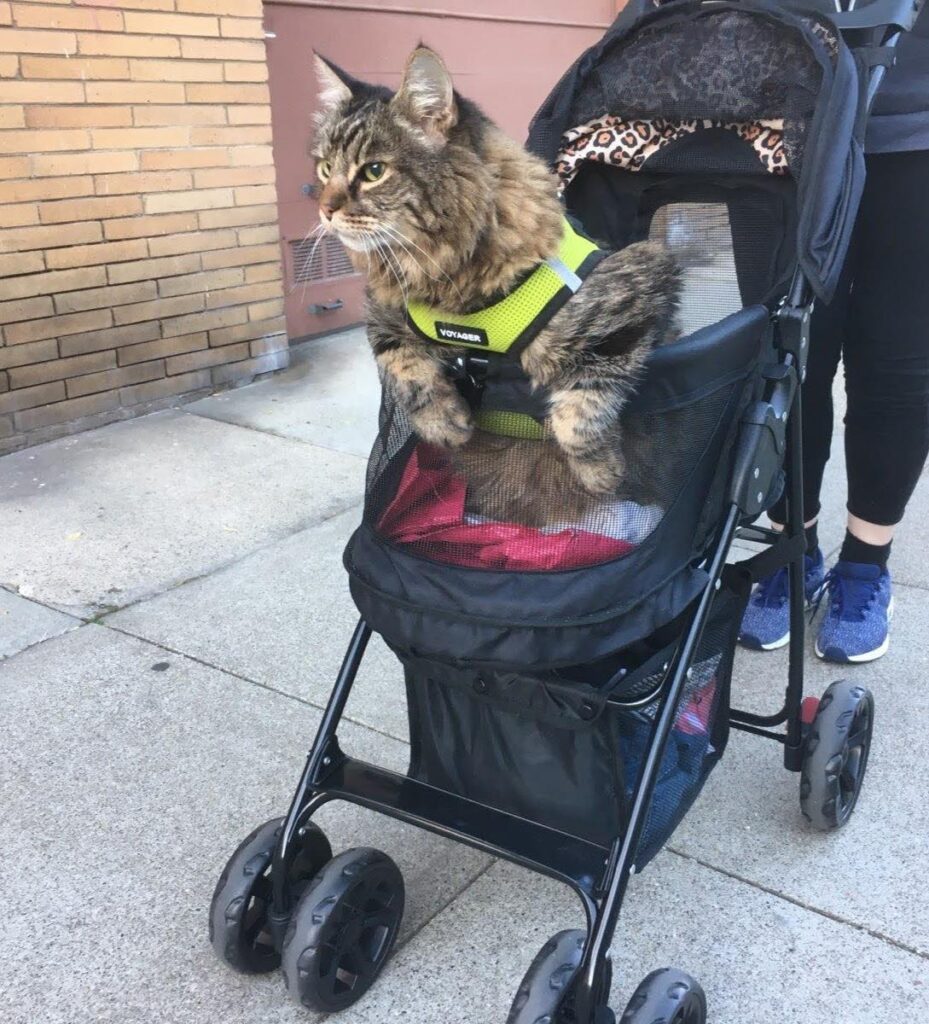 Charming Little Fluff came to SFACC last year after his owner was hospitalized and could no longer care for him. He quickly became a staff favorite. Little Fluff is now loving his forever home; he even gets rides in his stroller. Lucky boy!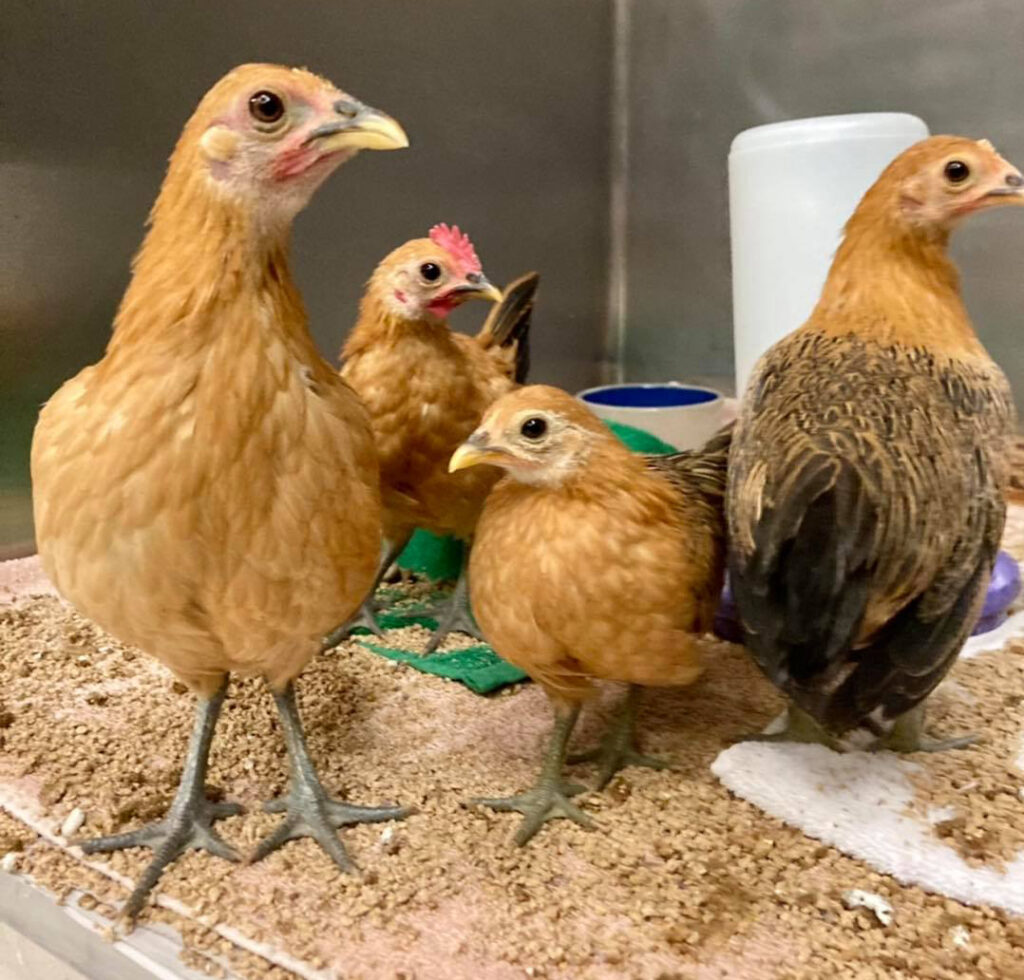 These pretty young chickens were left outside our door. We're happy to report that they're now clucking and pecking at a rescue.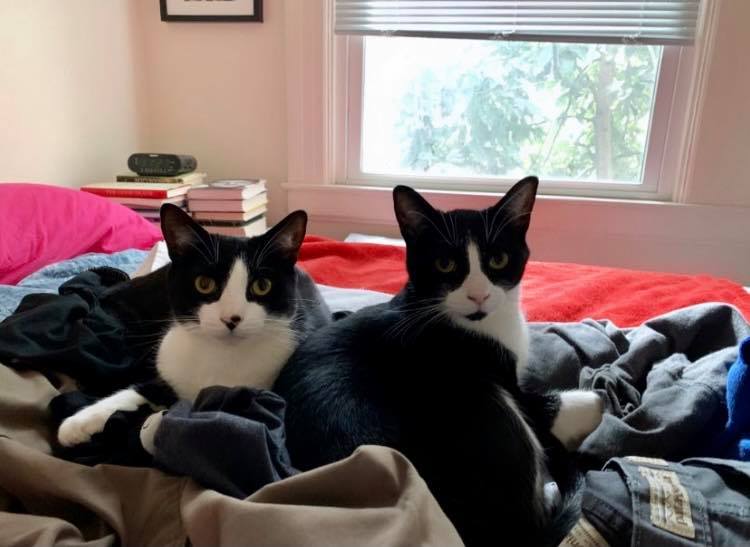 Tuxie brothers update: "Three years ago we adopted Rambo and Tootles (then Rodney and Bruce) from SFACC and they've made us laugh every day since. They love crinkle toys, lounging in warm laundry and cuddling each other. We're so thankful to have them in our lives."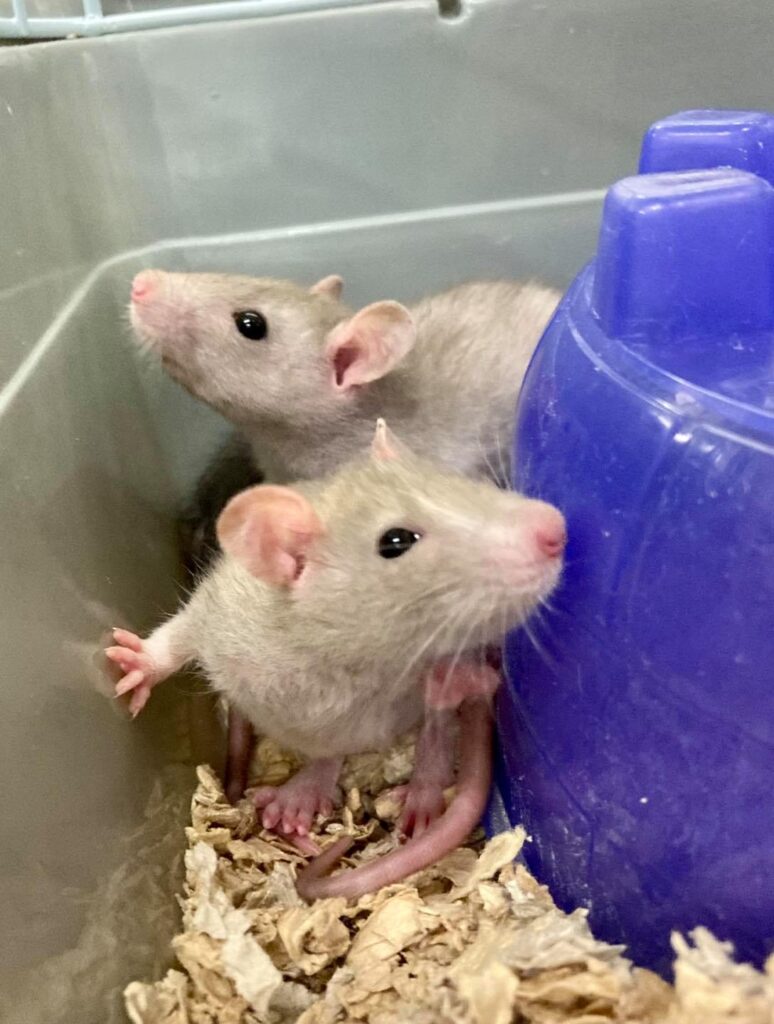 Baby rattie cuteness! A person adopted 2 rats from a friend, not realizing they were a male and female. You can guess what happened next: baby rats! They're now with our partner, Ratical Rodent Rescue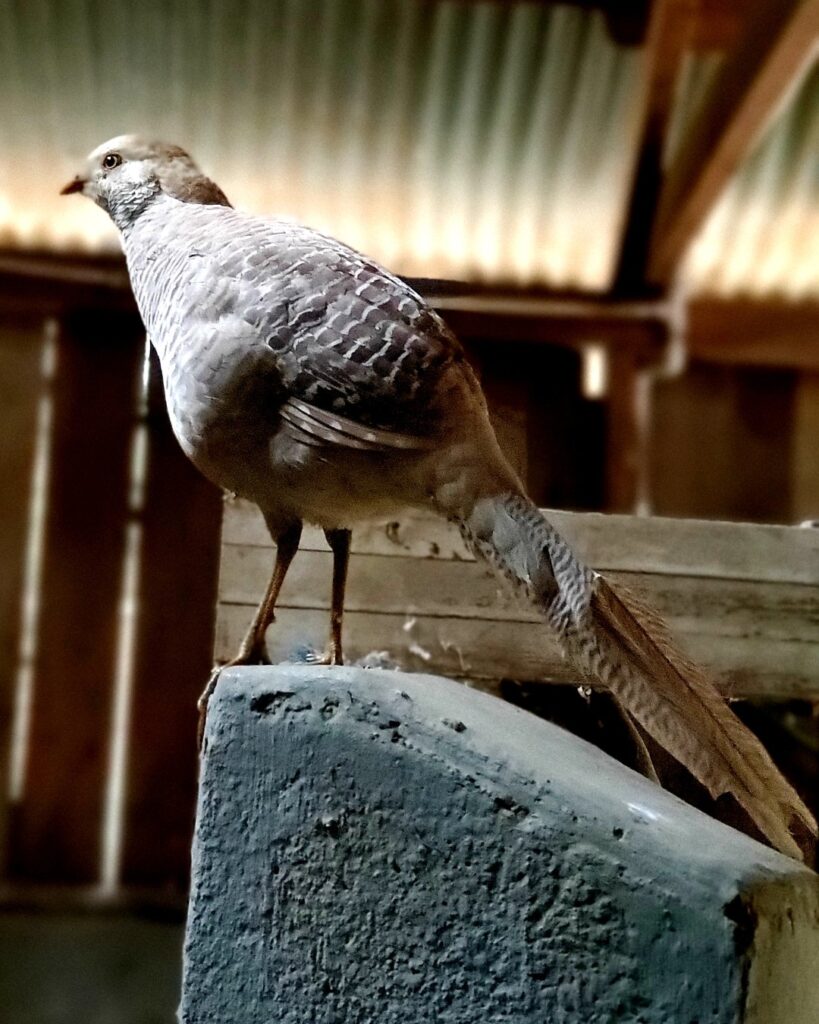 This lovely domestic pheasant was found in a San Francisco yard. Now they're enjoying life with our partner One Living Sanctuary.
Kitten pair happy tails update, with bonus canine content. "We adopted these adorable siblings back in August, and they have fit in perfectly. Ollie (lilac point) is very playful and curious, and Zoey (white) is a little less curious but always willing to follow Ollie into trouble. Both are very social! They have adopted some pretty silly dog-like behaviors since they grew up with our rescue dog, Mondo…one interesting behavior includes eagerly checking out the mailman (as shown in one of the photos)."
We had some special guests recently: ducklings! So fuzzy! So cute! They were found alone in front of a house and are now with our partner One Living Sanctuary, complete with new names, Tilde and Umlaut.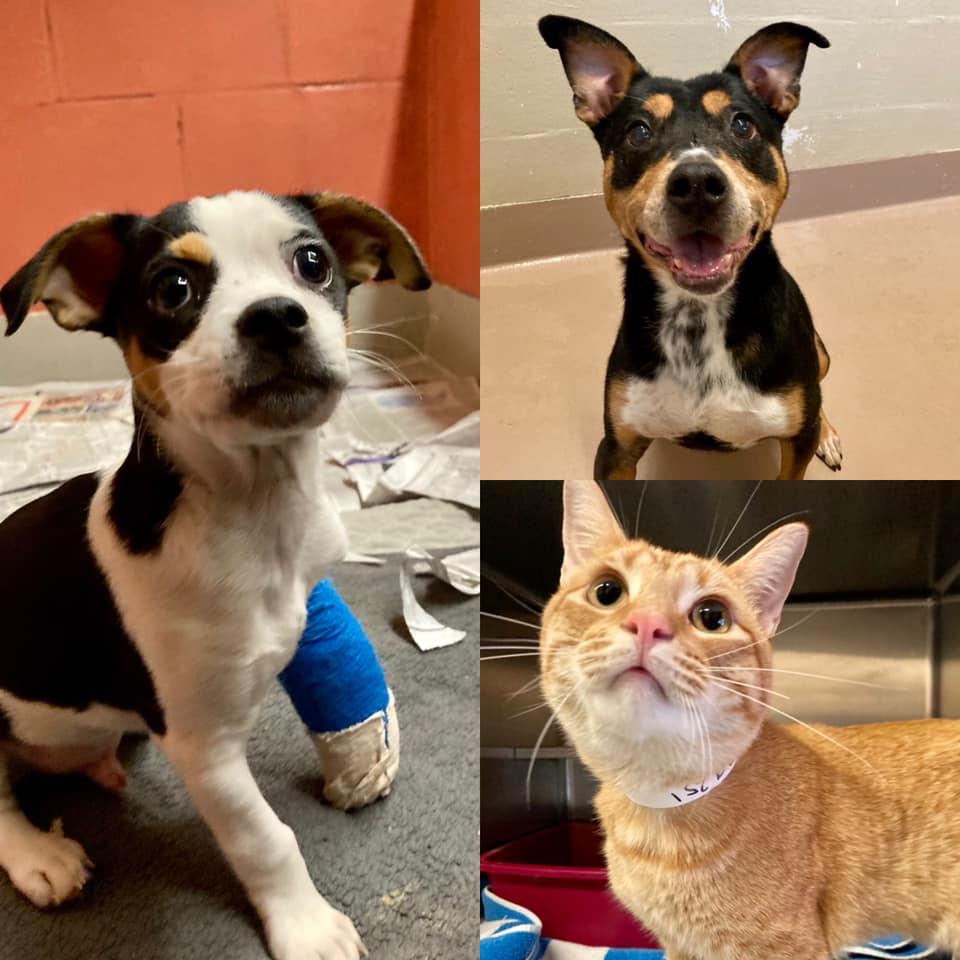 A big thank you to our partner Tony La Russa's Animal Rescue Foundation (ARF) for helping San Francisco animals in need! Because we were moving, we tried to find rescue placement for as many of our animals as possible. ARF stepped up and took 10 dogs and 3 cats in February!