In January SFACC adopted out 73 animals: 22 dogs, 35 cats, 16 other species (rabbits, guinea pigs, birds). The shelter transferred 182 animals: dogs, 48 cats, 62 other species to rescue partner organizations.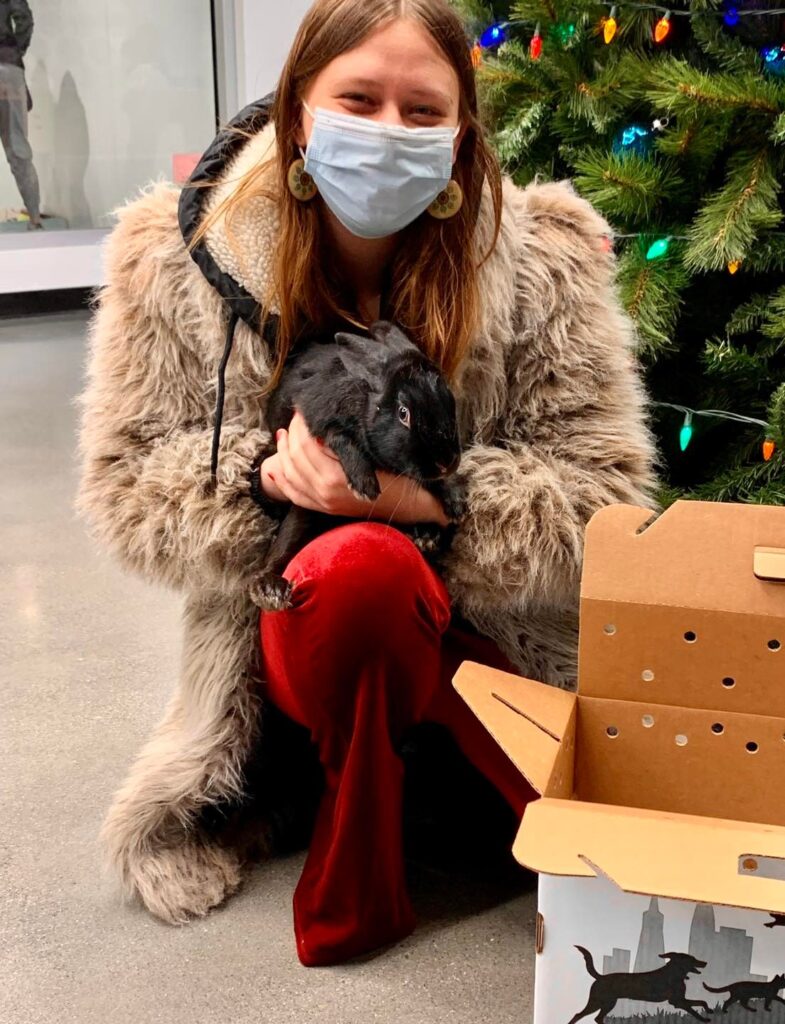 Our longest-term resident bun Shadow (and super sweet guy) was adopted in early January. "Shadow is already settling well into his new home. It took him about 20 seconds to start hopping around and playing with his toys. He did that for about an hour and then fell asleep."
A fluffy kitten happy tails update! "Last month, we adopted a very sweet kitten by the name of Mushroom. We've had him for about a month now and can't believe how sweet and friendly he is." His new name is Snowball, perfect for such a fluffy guy.
"As we head into 2022, my partner and I are reflecting on the blessings that 2021 brought to our home. At the top of this list is the beautiful soul that we adopted from your facility.
We cannot tell you how much love and happiness that Maybelline has brought to us. We are so thankful to have had the opportunity to bring her into our family. Maybelline has been nothing but a joy (understatement!) and we love her dearly.
Maybelline's previous owner clearly loved her very much and spent quality time with her. We are so impressed with the tricks she knows and training she received. Maybelline has no problem with our neighbors' cats and dog that come to visit our doorstep and she doesn't chase after squirrels or have problems with small children. We are so thankful for her previous owner and often light a candle or incense in their honor.
Thanks again for helping us bring such a gorgeous being into our family."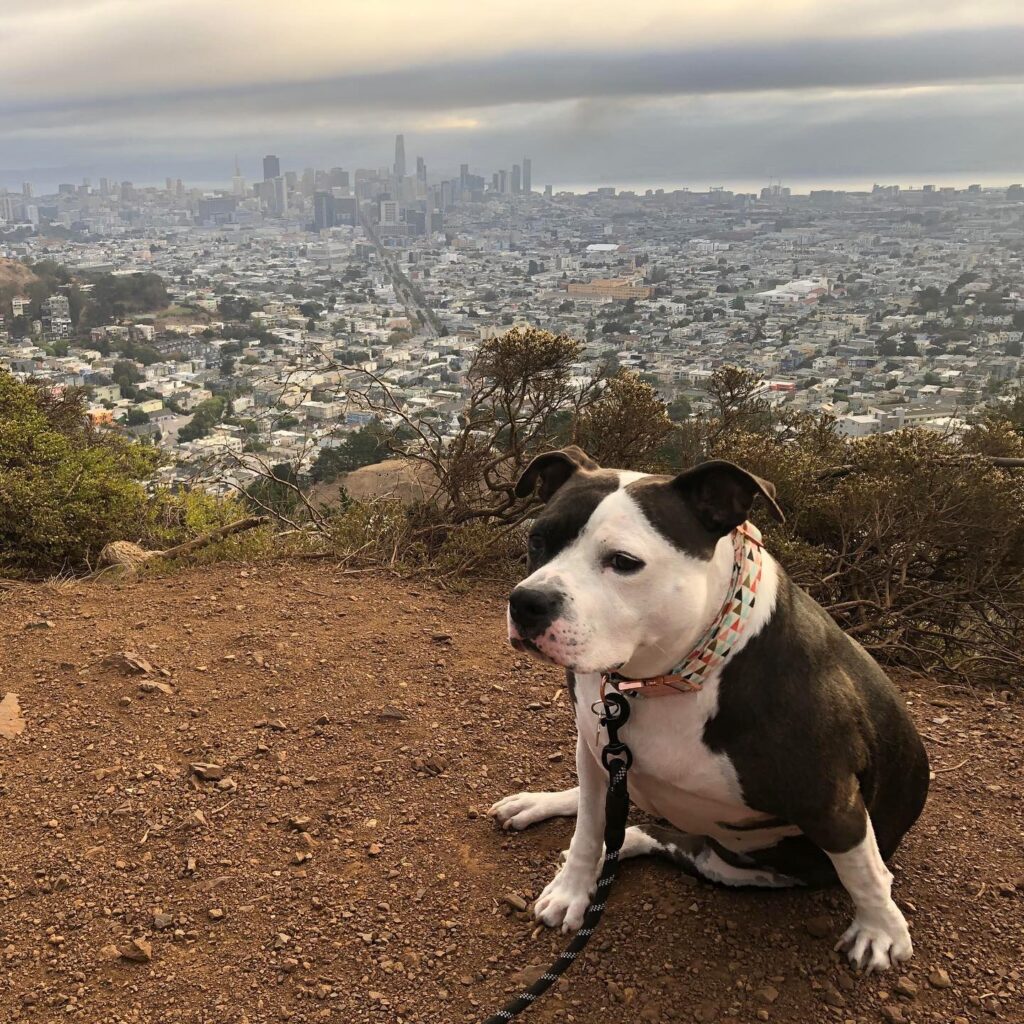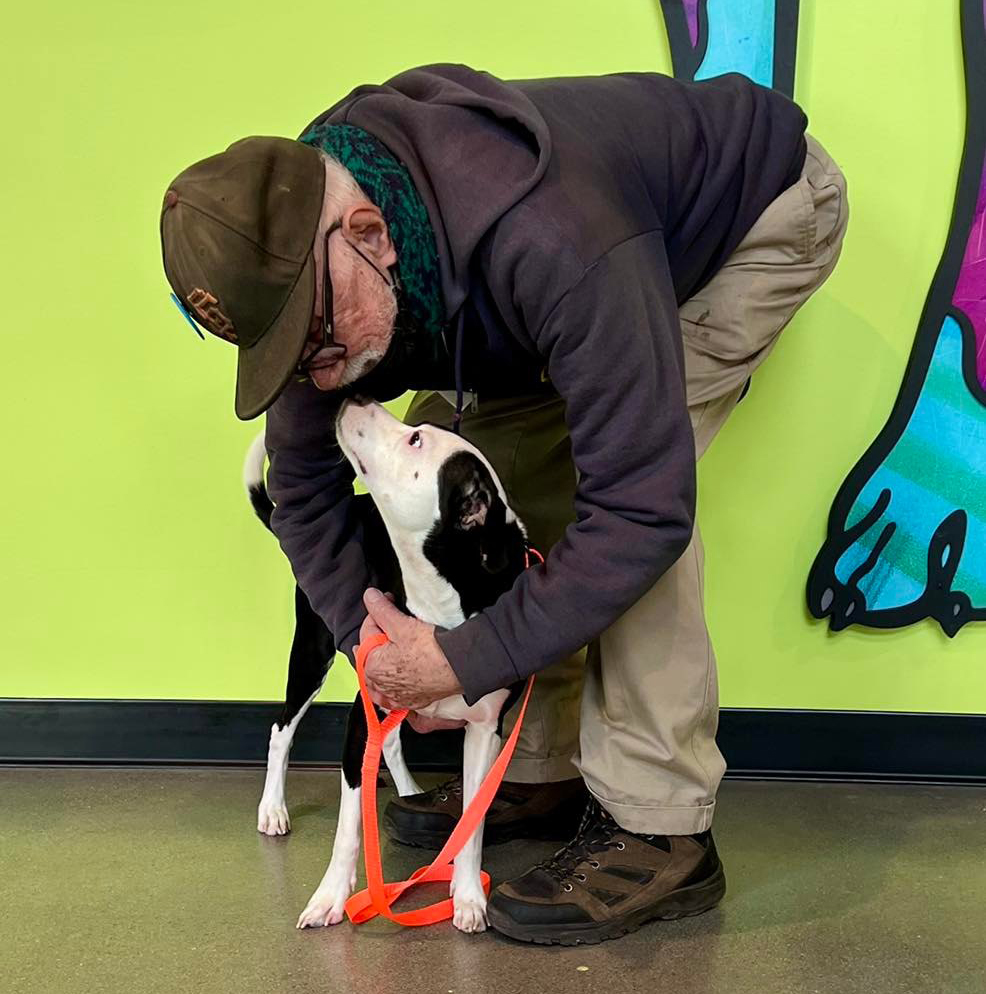 Sweet Turbo with his new dad.
Cat update: "Hi ACC! We adopted Tyler (7-yo male silver Tabby) on Aug 17 and wanted to send you some pics and update. Our two-year-old daughter, Olive, picked him out of the dozen of cats we saw SF ACC and SFSPCA. As you can see, she adores him."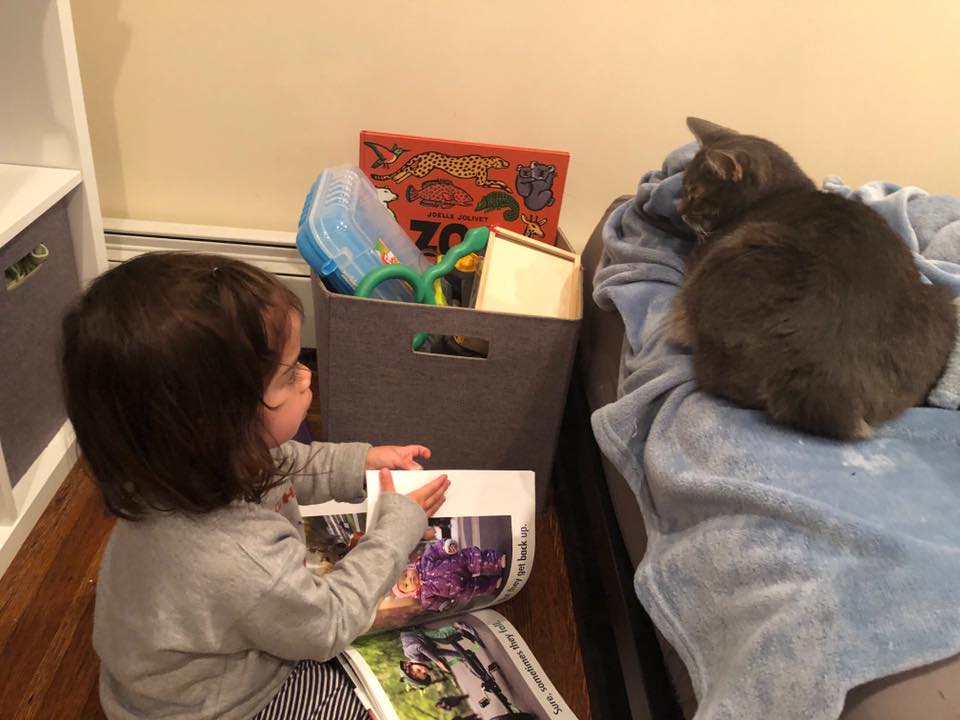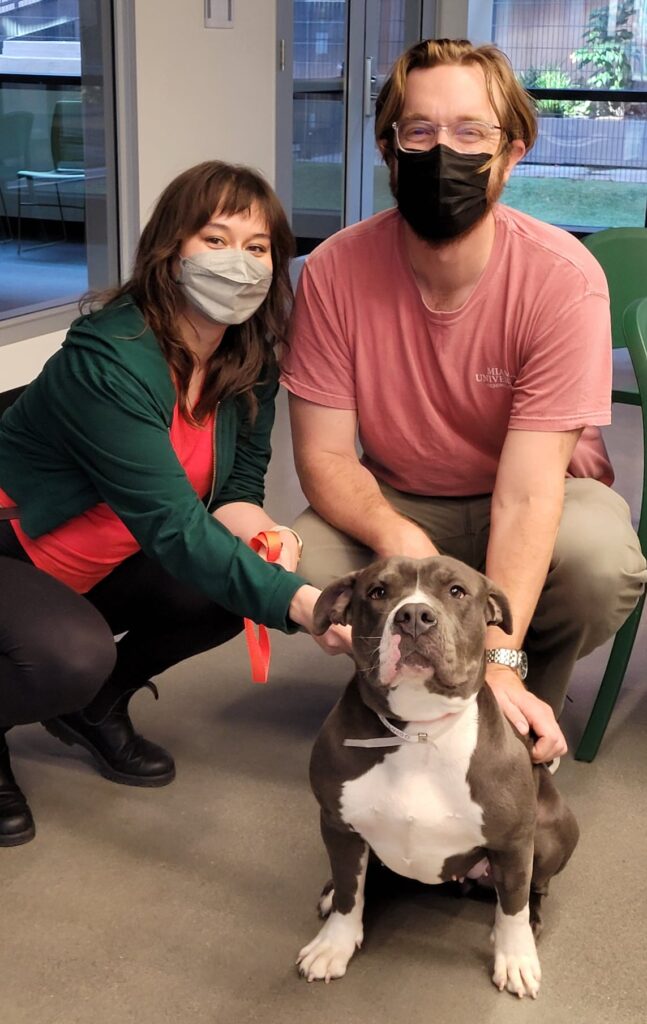 Babs update: "She's such a love bug and everyone who meets her adores her and we can tell that she's going to be so great! Thank you for bringing her to us. We could not be more in love with her."
Simba found his forever home. It was love at first sight!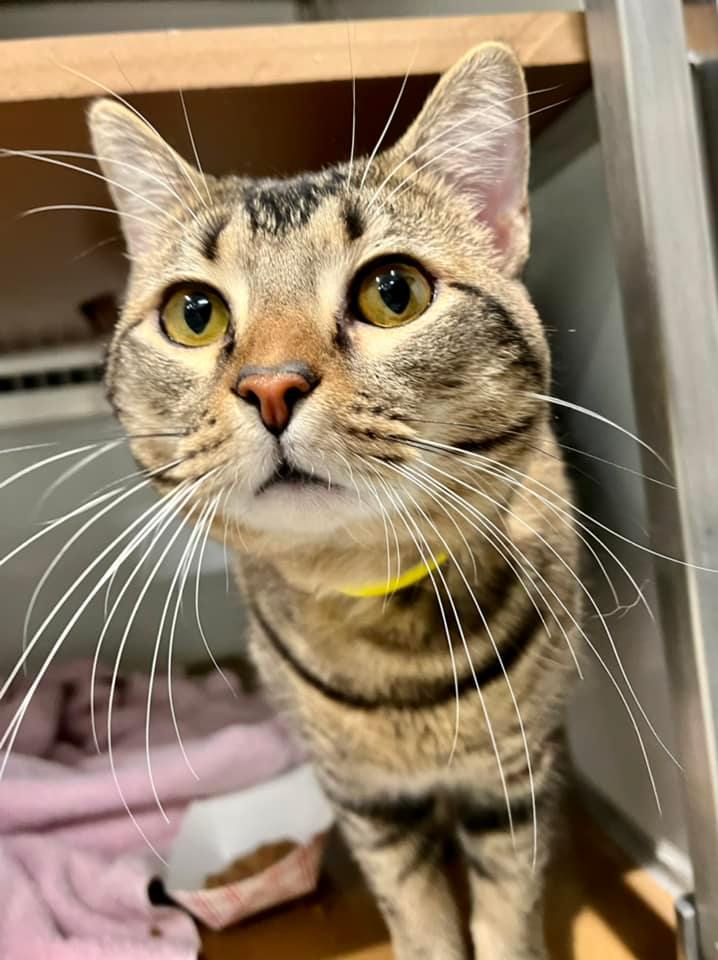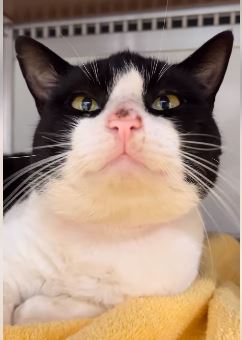 Handsome tuxie chatterbox Julius was hanging around in a neighborhood for months before he wound up here. After his stray period was over, one of his neighborhood friends came in to adopt him. We couldn't be happier and we think he agrees!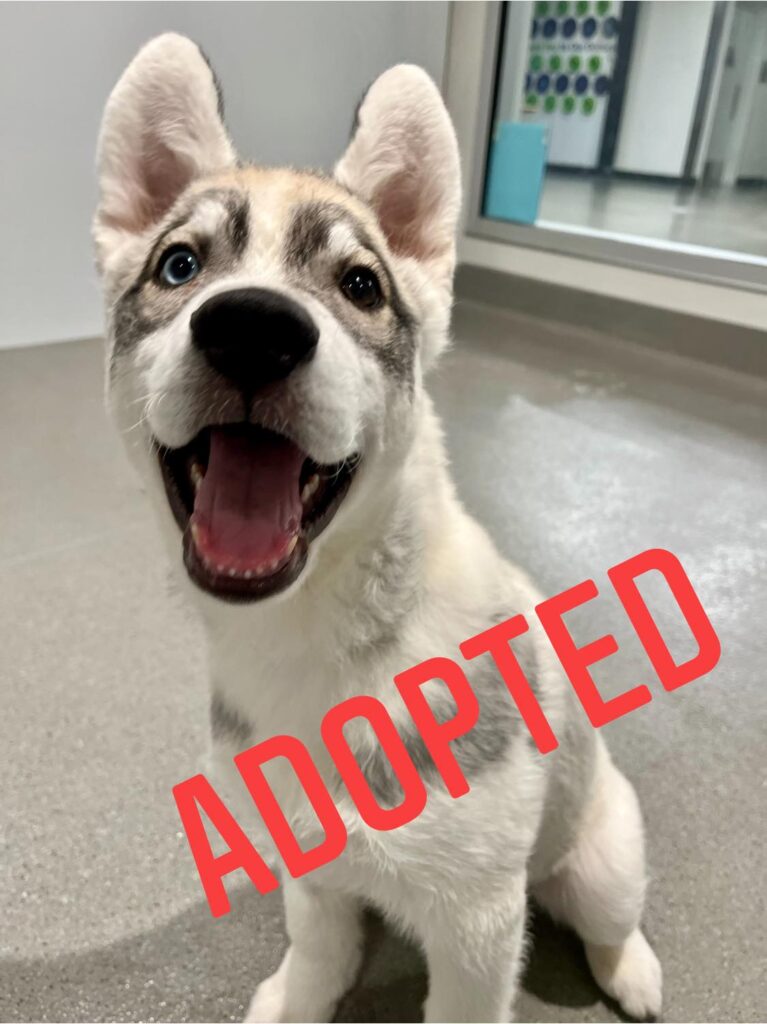 Great news: puppy Craig's new family drove from Oregon to adopt him! They have husky experience and a large property with a horse and a donkey and other farm animals. Sounds like Craig is in for a life as busy and fun as he is.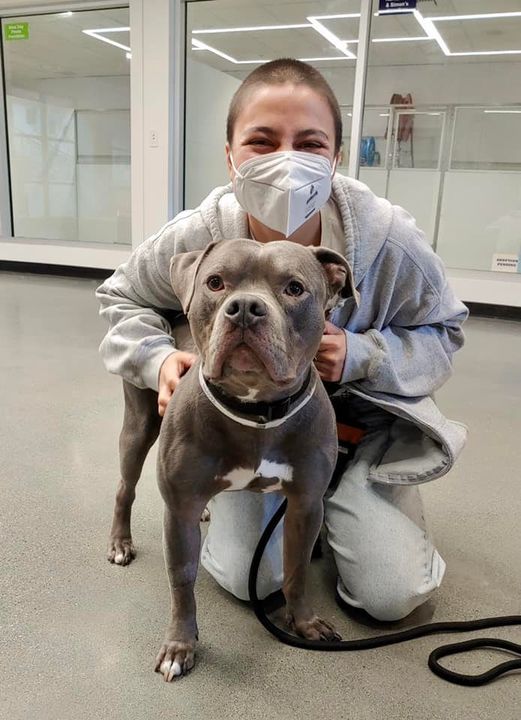 Sweet velvet hippo Tashi has gone home!
This is your final moment of Zayn because the big sweetie has gone home! Lots of cuddles in store for this lucky family. And he'll have a pittie sister too. Zayn's going home to Alegria, adopted two years ago from SFACC. Follow these two on Instagram: @alynzaynsf.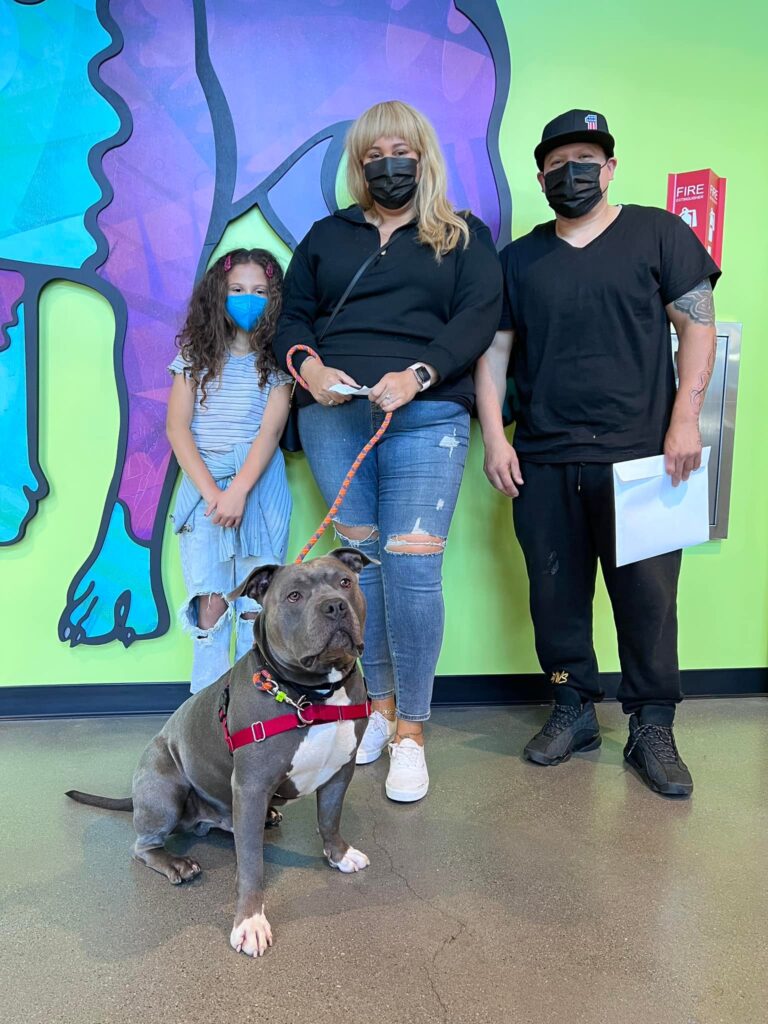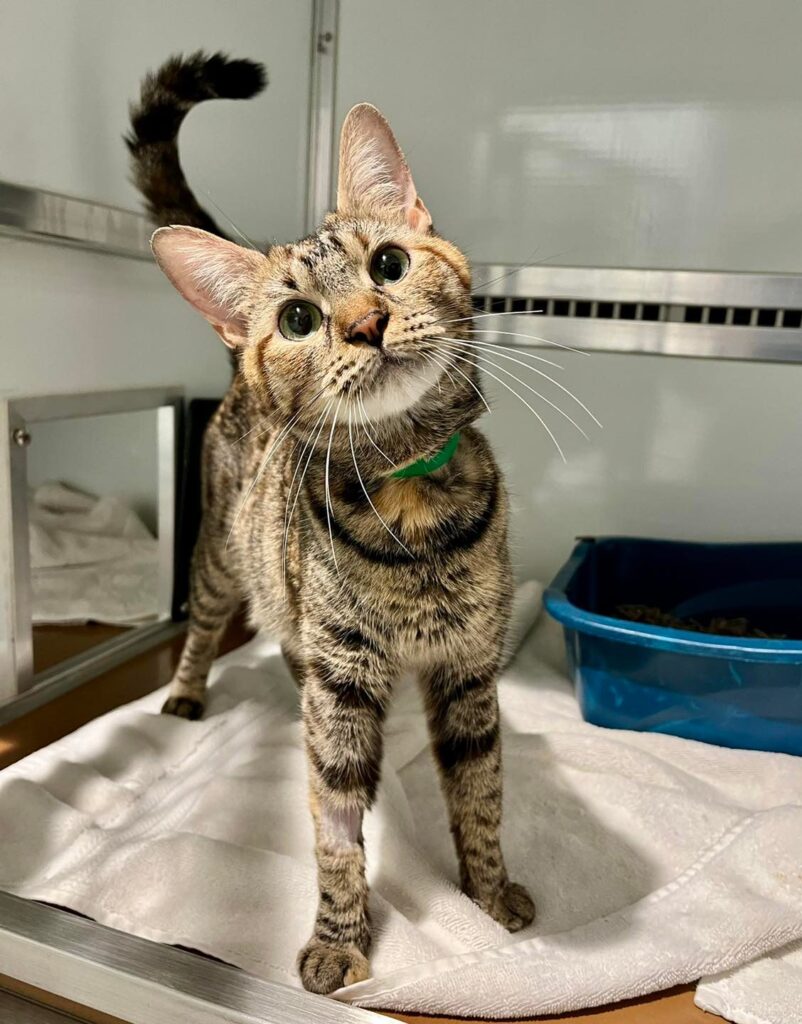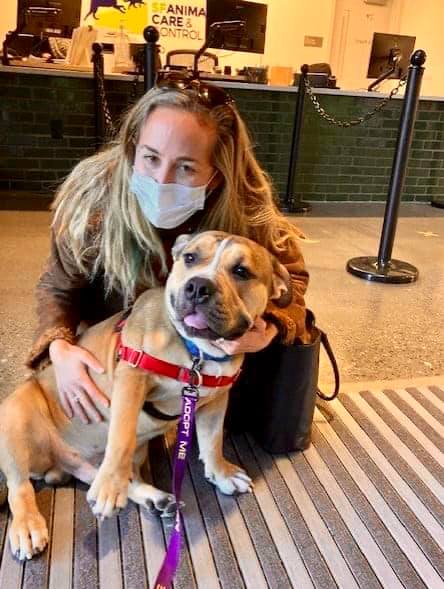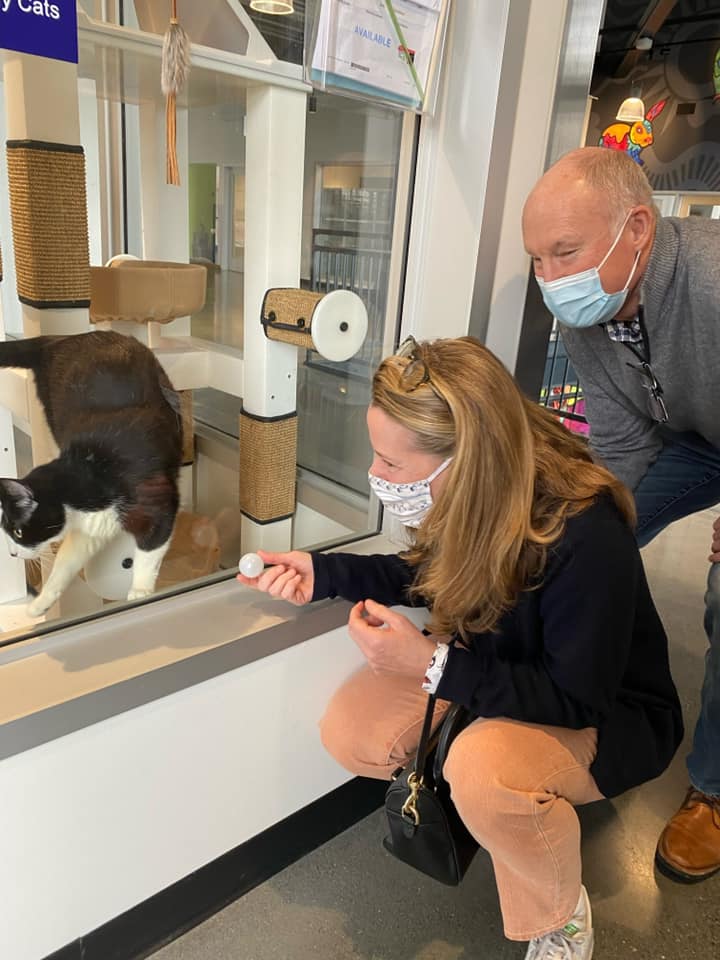 Katya meeting her adopters.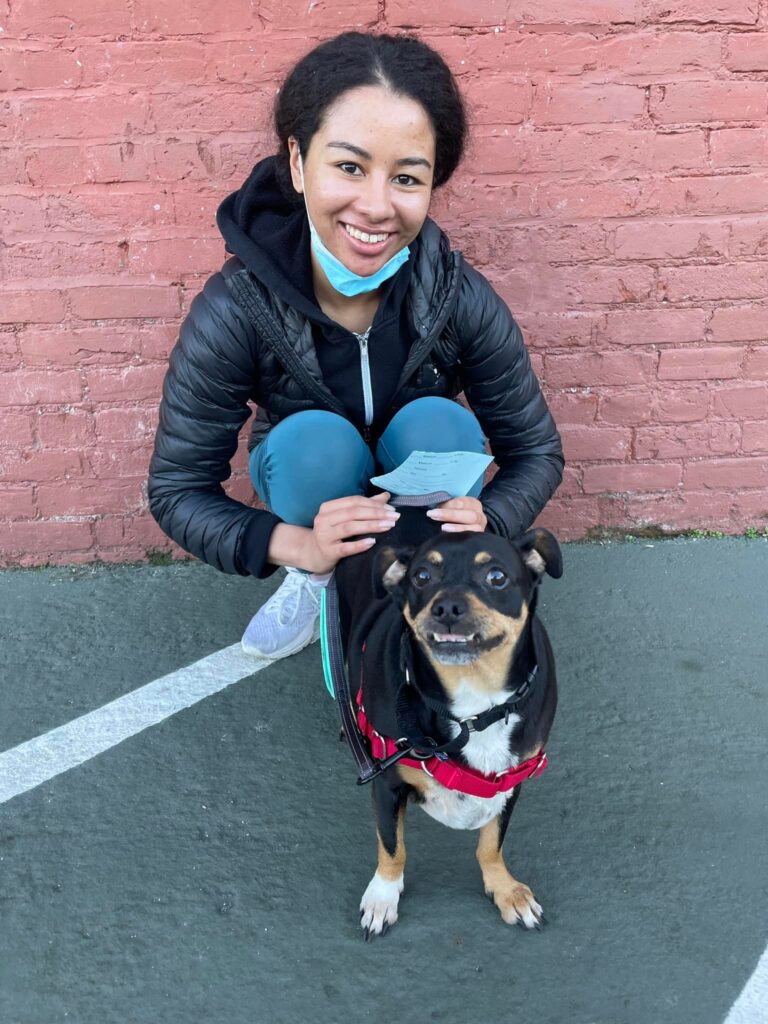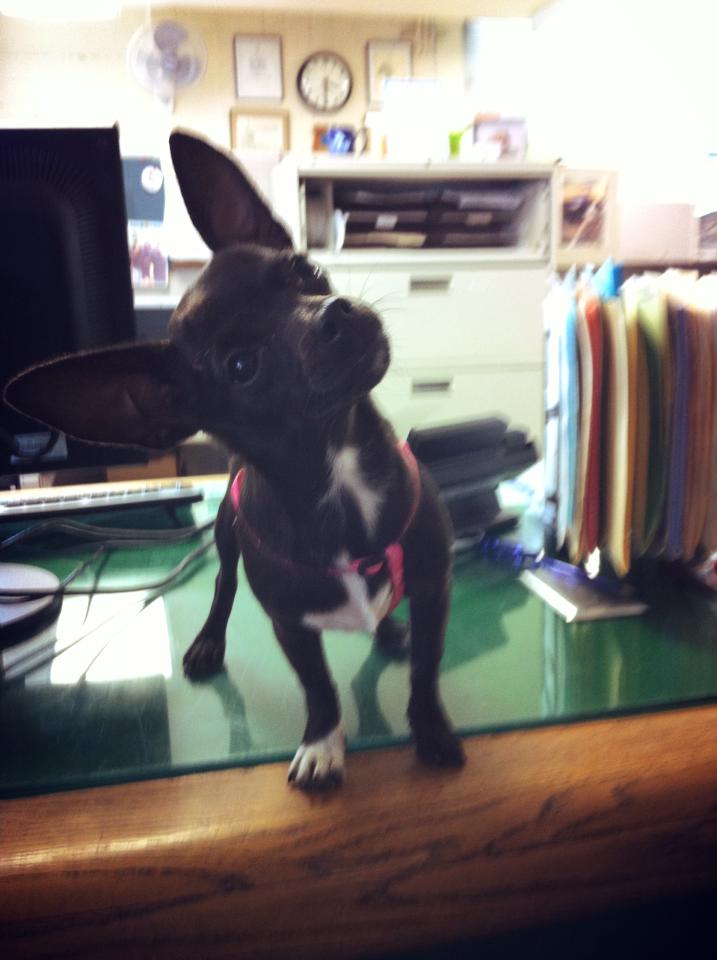 Alumnus TinTin came by for a visit. This pic is from the old SFACC building, when he was first adopted.